Every company owner has questions regarding the creation of augmented reality (AR) applications, the future of AR, etc. With the demand for more augmented reality (AR) gadgets in various industries, including healthcare, media and entertainment, e-commerce, and more, vertical experts will utilize them in multiple fields. The abundance of augmented reality (AR) gadgets on the market has increased the future potential of mobile app development services, allowing businesses to do more with their eCommerce website and app development.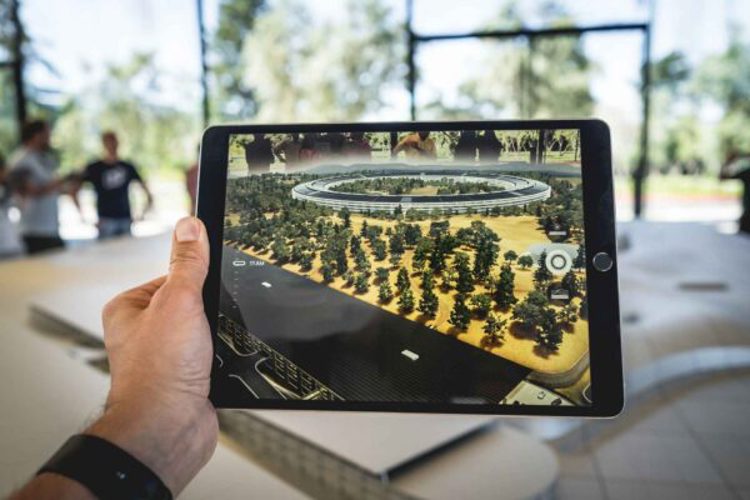 Utilizing augmented reality in business has altered how tasks are performed. It has closed the gap in product reliability, especially in e-commerce, by enabling consumers to verify items inventively. Numerous industries utilise augmented reality's benefits, including healthcare, fashion, manufacturing, gaming, and entertainment. People can now view things more clearly and communicate with business providers using their cellphones. 
This blog discusses augmented reality applications and how they are expanding the mobile application development field. Since we will largely address mobile application development services, we shall discuss some key elements of app development. What all are we going to cover? We'll discuss things you should know before developing an AR-based mobile app, the expense of creating AR-based mobile applications, and how such apps are altering the way of doing business. 
Augmented reality: An Anatomy of the Innovation
As is clear, Augmented Reality is a technical innovation that offers many reasons to be amazed and interested. We encounter it frequently in our daily lives but are unaware of its potential. The notion has been applicable for years but has not yet reached maturity. This technology has barely begun its voyage, but it is here to stay for years. Even if we only consider mobile applications, they continue to evolve and become more prevalent. 
Although a full-length and complete anatomy of this technology is beyond the scope of this article, we have done our best to sculpt and chisel an instructive and compact image that encompasses all pertinent and essential information. 
Let's examine and analyze the important components of it in further depth: 
Definition
By definition, Augmented Reality is a technology that allows interactive communication and reaction to merge the actual and virtual worlds. It is mostly computer-generated information that excites our senses and enables us to see something that does not exist in that particular real-world setting. Unlike Virtual Reality, it does not create an entirely artificial environment but serves as a bridge between the actual and virtual worlds. Combined with mobile applications, this puts the power in our hands and makes it portable. 
What effect does Augmented Reality have on mobile application development? 
Let's examine how Augmented Reality Mobile Apps transform business and consumer relationships. Let's understand its impact on an eCommerce website and app development process.
Enhancing the in-store experience
Using augmented reality smartphone applications, customers may reproduce actual-sized items in virtual trial rooms, providing them with a virtual in-store experience. AR smartphone apps can save time and effort in retail by allowing consumers to try on clothing in virtual fitting rooms.  Additionally, augmented reality software enables retailers to show more stock than they can physically manage. Converse, Sephora, and L'Oréal have augmented reality applications. 
Location-based AR application 
In a location-based augmented reality (AR) app, mobile geolocation data is utilised to offer information about a given place. With an augmented overlay, a user may physically interact with the surroundings. With location-based augmented reality (AR) apps, customers may get an interactive tour of a city or location where they parked their car nearby. 
Innovative Online Learning 
AR technology will surely improve the educational sector. AR applications can assist online education and e-learning become more successful and dynamic. Tutors can employ virtual images or animations in real-time while communicating with their pupils. This educational innovation has the potential to revolutionise the learning process. ZooBurst and Chromville Science are two popular augmented reality (AR) applications.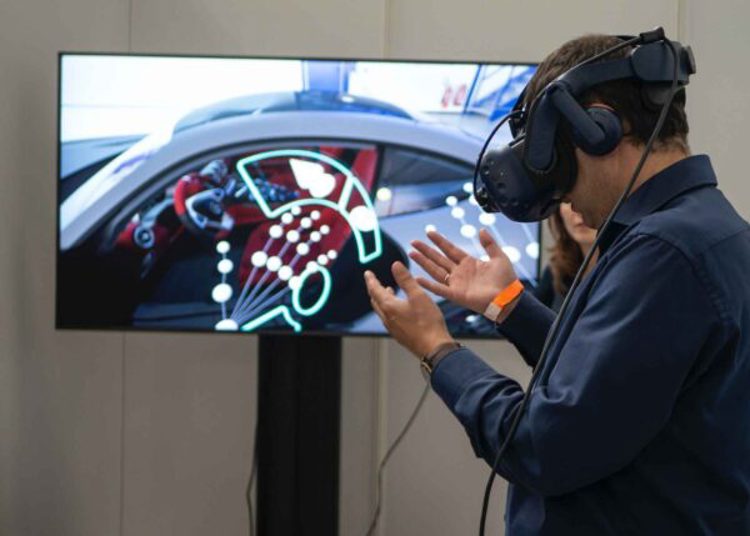 Improving the worth of online buying 
Customers frequently see product demonstration videos or unboxing footage before making a purchase. Using augmented reality smartphone applications, businesses and brands may deliver realistic depictions and configurations of their products. That will help them eliminate the likelihood of scepticism and shopping cart abandonment. 
The real estate industry maximises the potential of augmented reality commercial applications. In fact, real estate agents and brokers utilise the augmented reality application to highlight the property's features. The smartphone app employs augmented reality to offer prospective tenants a 3D image of the apartment or flat. 
Social media applications 
Snapchat is among the most widely used augmented reality applications. As consumers spend more time on their mobile devices and search for engaging apps, Cross Mobile app development developers may utilise augmented reality (AR) technology to create a social networking app that will guarantee user engagement and success. 
Increasing brand awareness 
AR technology aids firms in increasing brand awareness. Using augmented reality (AR) applications to attract more customers might give a company a competitive edge over its rivals. The augmented reality app is a driving force in mobile app marketing, as it helps attract new customers and keep existing ones. 
How Does Augmented Reality Affect Mobile Application Development? 
AR app development 
Augmented reality (AR) integration in apps boosts client engagement and satisfaction. With all the noise and excitement around this technology, you're probably considering how to incorporate augmented reality into your app's marketing. When moving forward with an augmented reality project, there are several main phases of development to consider. 
Select the AR components to be used: 
Augmented reality involves the incorporation of digital elements into the actual environment. You must examine how to incorporate augmented reality mobile applications. This may include adding informational details to various locations using GPS or the app displaying internal anatomy when the camera is focused on a certain bodily component. It is up to you to choose the type of augmented reality capabilities for your application. 
Determine how you wish to include augmented reality components: 
This involves picking the right AR development platform based on the intended device, such as ARKit or ARCore.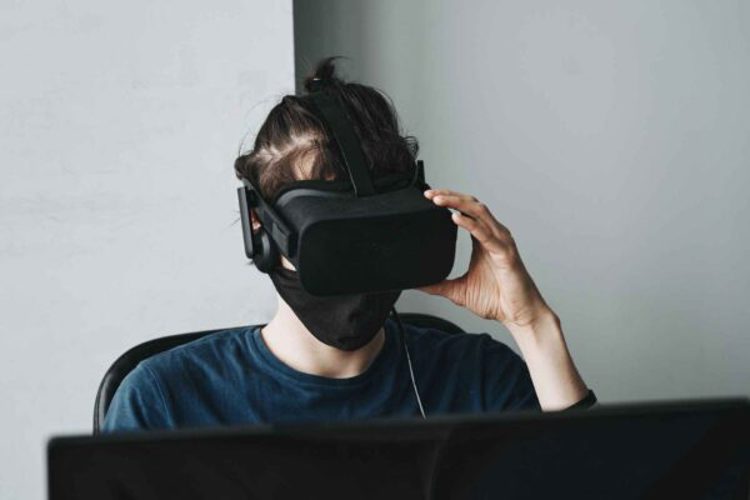 How will the user interact with the AR application? 
This covers whether users will receive push notifications, how they will initiate the AR capabilities in the app (voice activation, touching a button, etc.), and whether the augmented reality capability will require an anchor or QR code as a point of reference. 
Select an AR category: 
There are four distinct AR categories to choose from. Augmented reality can be marker-based, markerless/location-based, projection-based, or superimposition-based. You must select which augmented reality (AR) features to add and how you want users to interact with and experience your app. 
Wearable support:
Will your application be compatible with augmented reality technology like smart glasses? Do you want your product's users to be able to engage with it without using their hands? Before beginning any augmented reality project, you must answer these questions and clearly understand your objectives. 
Hurdles to the Development of Augmented Reality Applications 
At this moment, we can identify two significant obstacles to the widespread use of augmented reality in app development: 
Let's face it. AR-based apps' location monitoring is confined to a defined scale. For instance, it is difficult to pinpoint an exact position in crowded or indoor places. GPS and location-related technologies must advance to enable location tracking in augmented reality mobile applications. 
Privacy is a fundamental concern in AR applications. These applications store the user's private information, which is easily accessible to everyone. The AR technology must improve the security of the user's confidential information and other sensitive data. 
As AR technology evolves and its global penetration increases, we may anticipate eliminating all of these obstacles. 
AR enables businesses to give consistent employee training, helping them acquire confidence in their responsibilities. For instance, a company may develop an augmented reality (AR) application to fast onboard new employees and educate them without risk to the employee or workplace operations. Augmented reality can be superior to reality since it enables consumers to view product previews more quickly and easily than in reality. Swiping between many cosmetic looks, for instance, is substantially quicker than repeatedly washing your face to test out the following hue. 
Conclusion
AR outsourcing is a terrific way to acquire competent and cost-effective augmented reality applications for your organisation. Contact Saffron Tech, one of the top Cross Mobile App Development firms around the globe, if you wish to construct an augmented reality mobile application. Our organisation offers AR offshore developers for hire. We have been able to experiment with augmented reality from its inception, and as a result, we have a great deal of expertise with it. Get in contact with our specialists immediately! 
Subscribe to Saffron Tech
Explore your marketing zen with our newsletter! Subscribe now.