Cross-Platform Mobile App Development Services
Saffron Tech's experienced and skilled cross-platform app developers can create a multi-platform app to enhance the customer's experience and help in your business growth.
Saffron Tech offers engaging, robust, and high-performance mobile app development services that will come with one-code-fits-all facilities. We house some of the best talents from the industry, and this is how we offer world-class cross-platform mobile app development services. Our expert and skilled developers are well versed in various mobile platforms, and that's why you don't have to agonize over the decision between iOS, Windows, and Android. We are specialized in full-service multi-platform development, right from creating the blueprint to maintenance.
Our development team specializes in the latest technologies and frameworks that are used to build cross-platform mobile apps. By choosing the cross-platform mobile app development of Saffron Tech, you will be able to enjoy the features of the native app. With proven experience of more than 11 years in the industry, we will create an engaging, scalable, and feature-rich mobile app that can be used on different platforms.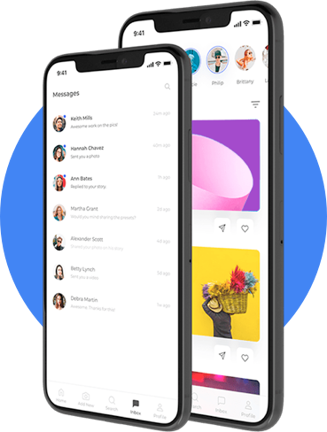 Why Do You Need Cross-Platform Mobile App Development?
The main motive of any organization is to get connected with a large market in anticipation of generating revenue and winning customers. Mobile app development indeed plays a crucial role in fulfilling this motive. But one of the biggest challenges is to address the customers who are using the latest devices with a different OS. In such a situation, choosing a native app might narrow down your reach or increase your expenses, and this is why you will need a cross-platform mobile app for getting desired results.
By choosing a cross-platform, businesses can make mobile app development cost-effective as there is no need for different basic apps for different devices. This is why a cross-platform mobile app is considered the best way to cut down the cumulative cost for mobile app development. In addition to this, you will also reduce the time-to-market and reach the maximum number of users without compromising the quality.
Major Cross-Platform Mobile App Development Tools
Xamarin
Launched in 2011, it is one of the most popular independent hybrid app development frameworks Microsoft later acquired.
Sencha
A javascript framework allows us to build apps faster and with more than 115 high-performance UI components.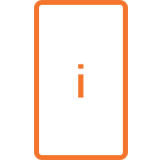 IFactr
This is a C#.NET-based cross-platform mobile app development framework. It allows binding the framework of iOS, Android, and other OS platforms in a single place.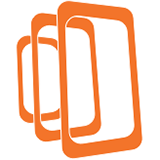 PhoneGap
One of the widely adopted cross-platform mobile application development frameworks allows building an application using JavaScript, CSS, and HTML.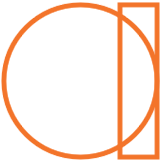 AlphaAnywhere
A mobile app development platform through which enterprise-grade mobile applications can be built without any hassle.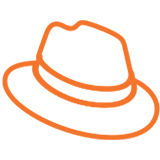 Redhat
Boost the integration, deployment, and development of mobile application development by using Redhat. It allows developers to stay collaborative and deliver high-quality mobile apps.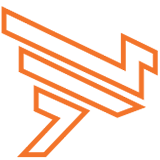 Appcelerator
An open-source mobile app development framework that allows the creation of native mobile apps on different mobile platforms like iOS, Android, windows.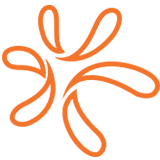 Kony
A low code platform enables businesses to build Omni-platform for Blackberry, iOS, Android, and windows.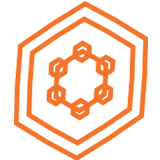 RhoMobile
Based on Rhodes open-source framework, it is a set of development tools for making data-centric mobile apps.
Frameworks We Use for Cross-Platform App development
To deliver the best cross-platform app to our clients, we use the best framework available in the market. To make sure that we use an updated framework, we keep tabs on the latest updates in the market, including new and innovative tools. Following are some of the most common frameworks that we use for cross-platform app development:-
Phonegap
Webix
Xamarin
Ionic
Our Cross-Platform Mobile App Development Process
To deliver the best cross-platform mobile application, we use the below-mentioned process:-
Choosing the right mix of platforms
Step by step development of the cross-platform app, from alpha to beta
Successful launch of cross-platform mobile app
Discussion over different cross-platform app development ideas
Testing your application for bugs and finding the scope of improvements
Cross-Platform App Development Benefits
Cost-Saving
Using a cross-platform mobile app will save the cost spent on building specific mobile apps for different mobile platforms. By writing just a single code, you will be able to deploy the same application on different mobile platforms, allowing you to save money.
App Enhancement
When your application is launched, the shared code will be redeemed again because you will need a single computer screen to support the software.
Fast Delivery
Since you will need to coordinate with different teams for developing on various platforms, you will be able to get your app delivered in less time. This will give you maximum time for marketing, and you will be able to focus on other aspects of the app launch instead of being bogged down with different teams.
Customized cross-platform app development to accomplish your business needs
We provide customized cross-platform for different businesses and industries through our extensive experience and delivering projects to a large base of clients. From healthcare to eCommerce, we have served different industries and helped build successful customized cross-platform mobile apps. All the mobile apps that we deliver are built according to the client's specific requirements, and that's why businesses choose us.
Leverage Our Cross-platform Mobile App Development Expertise
Saffron Tech has been dealing in cross-platform mobile app development for more than 13 years, and that's why businesses trust us without any second thoughts. We house some of the best talents from the industry, and that's why we have a world-class team of developers who know how to deliver a feature-rich cross-platform mobile app for your company. Our team of developers will act as an extended part of your company, and with 100% transparency, you will be aware of the project's progress at every stage.
You can trust Saffron Tech with your customized mobile app development needs.