The mobile application market is growing at a faster rate. The number of options available are increasing day by day due to an increased demand for online and mobile sources. With the increased demands of cell phones and the internet, people have started depending on them more and more. This has revolutionized the market with many apps that can make lives easier. Mobile phones are no longer used just for making calls or texting.
Apart from such essential functions, the apps are used for booking airline tickets, ordering food, calling a cab, streaming contents, keeping track of calories burned, connected to wearables that further perform a host of different functions. This market will only continue to grow as we keep doing things on our phones. 
Some exciting development trends to watch out for are:
Paying attention to foldable
Foldable devices are going to be big this year, therefore make sure that your app has full functionality on these phones. Foldables have an advantage in terms of their size. They can be folded or expanded; giving users the scope to focus on more details and have a larger workspace. They can even use multiple applications more realistically. It would make sense to stay ahead of the curve and ensure that your app works well on these devices.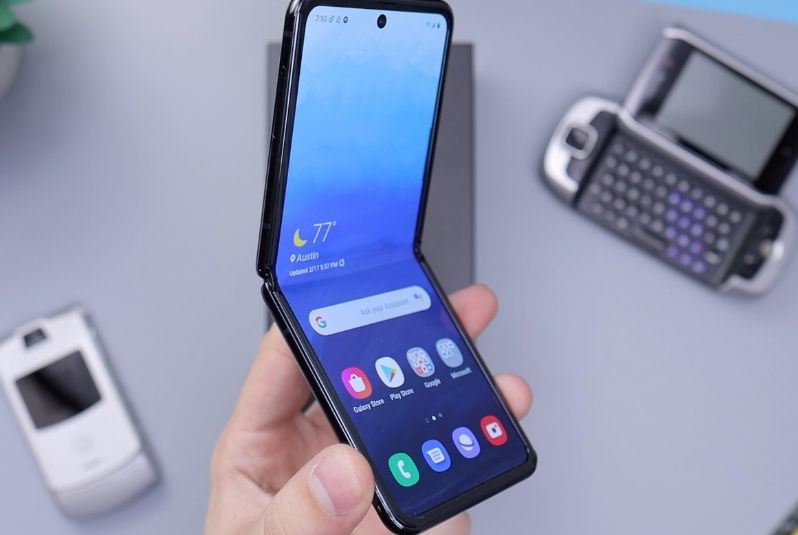 Unsplash
The use of Artificial Intelligence
The use of machine learning and artificial intelligence will be significant. It is believed that the machine learning industry will be worth about 9 billion USD by the end of 2022. This shows how much potential there is there in the market of AI. As more and more processes get automated, with them becoming more machine intensive, the use of AI and machine learning has been growing day by day. Chatbots are an excellent example of the use of AI. They are increasingly used on retail websites to help customers.
Focus on making apps compatible with wearables
The wearables market is growing at a faster rate in recent years. They are used for various reasons and by an ever-increasing number of people. The purposes vary from measuring footsteps to calories burned, to answering calls, and so on. The number of wearable devices is expected to be about 921 million in 2021, which is a vast number of people. Wearables also have an increased significance in the market which has caught the attention of the fashion industry as well. 
Putting Virtual Reality as well as Augmented Reality to use
Another buzzword is development in the market. The usage of Virtual reality and augmented reality is also increasing to a significant extent. They draw the customer in, both literally and figuratively. The market for these technologies is expected to cross the 200 billion USD mark in 2022, which goes on to show that now is a great time to invest in getting your app up to speed in this respect. 
The increasing use of digital payment wallets
The transaction value of digital payment wallets is expected to reach about 14,000 billion USD by 2022, which shows the importance of digital payment wallets. The ease provided by mobile wallets cannot be measured in terms of the benefits it has. It helps people to perform transactions cash-free and their online transactions very smoothly. It has dramatically encouraged online shopping and is expected to keep growing.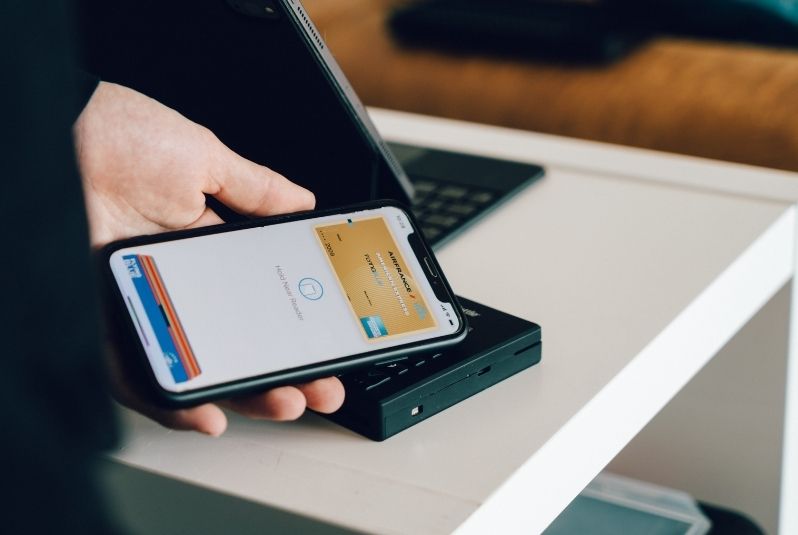 Unsplash
Increased demand for on-demand applications
The on-demand applications are expected to rake in a revenue of about USD 335 billion by 2025, which is a significant increase from about five years ago. The growth is remarkable. On-demand apps can be used in the form of apps offering taxi service, ordering food, clothes, and so many other goods/services. People can order anything they need by sitting at their respective homes, without having to stand in queues. It makes things genuinely convenient.
Boost in the use of cloud storage
The cloud services are expected to come up to an amount of about USD 266 billion in 2020. The use of cloud storage makes it easier to access documents using several devices and makes it possible to keep a large amount of data stored on mobile devices. There are many affordable options available. It also makes it convenient for data to be shared and is just a great option overall.
The arrival of 5G
The arrival of 5G will shake things up. It is said that 5G will be about 100 times faster than 4G. Apart from increased speed, it will also offer other benefits such as better data protection, more practical use of massive technologies such as virtual/augmented reality, and take gaming to a whole new level. This makes it essential for app developers to ensure that their apps are equipped to make the most of this technology.
Use of Beacon Technology and IoT integration
Beacon technology is going to be used in a significant way, especially in collaboration with IoT (Internet of things). Together they provide substantial and much-needed services to several sectors such as Healthcare, Hotels, and so on. This technology makes it much easier for businesses and consumers to interact more realistically and efficiently. Further, the number of IoT devices is expected to grow to about 20 billion. There is a lot of scope for further use of these technologies.
Now you know which trends are likely to show up in a big way this year. This year we will see apps becoming better integrated with our everyday lives and new software as well as hardware changes coming our way. You can also explore more insights by searching in Google and implement the learnings that you have acquired. Also, if you want to improve your company's ROI to a significant extent, then using these mobile app development ideas will be helpful to you. Make sure that you are going through the points mentioned above and integrate it when developing a mobile app.
Subscribe to Saffron Tech
Explore your marketing zen with our newsletter! Subscribe now.