Saffron Tech's experience in wearable app development, accompanied by dedication and zeal for customer satisfaction, has been helping us develop engaging and innovative applications.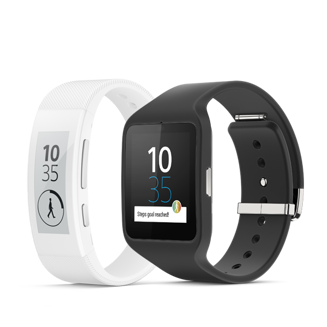 Customer-Centric Solutions for Wearable Apps
Saffron Tech acts as your perfect partner for building customer-centric solutions that allow you to tap the market uniquely and engagingly. Our customer-centric solutions for wearable apps are ensured to run flawlessly on different wearable devices. We have been working in the wearable app industry for a long, and our expertise helps us develop customer-centric solutions that enhance user engagement. We know what the customers want and how they will use the wearable apps, and this is why we make sure your business can deliver and hit the bull's eye with our wearable app development.
We have a wide range of wearable app services, from smart apps for wearable devices to building technology solutions that easily integrate with sensors and devices to facilitate mobility. Choose Saffron Tech as your wearable app development partner and get customer-centric solutions for wearable apps.
Developing Wearable Apps not Just Limited to Watches
We always focus on allowing our clients to target a large market base, and this is why we never confine them to watches only when it comes to developing wearable apps. We live in a technology-driven market brimming with different wearable gadgets, which is a big opportunity for businesses to target their customers through wearable apps.
It doesn't matter whether you are looking to build apps for Apple watches or any other Android wear; we have it all. Our developers specialize in developing apps for a wide range of wearable devices, and that's why we stand out from the crowd. So be it android wear or glasses, our team of developers will take all the necessary boulevards to develop a wearable application that will enhance the user experience by many folds. We have unmatched expertise in working with different types of wearable devices accompanied by a long list of satisfied clients and a wide array of successful projects.
Wearable Application Development Services We Offer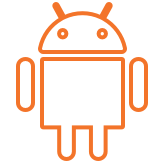 Android Wear App
Development
When it comes to wearable, you can't ignore Android, and therefore, we offer Android wear app development services to our clients. Using the best Android wear API and Android wear platform, we build a feature-rich and easy-to-use UI that runs seamlessly on android wear devices. Along with this, we also synchronize the data of both android mobiles and android wears.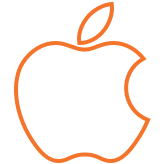 Apple Watches App
Development
We leverage the Apple watch for building exceptional apps for apple watches. It doesn't matter whether you need a business app or a healthcare app; we cover it all. Our iOS developers are well versed in developing apps for Apple watches, and by choosing us, you will be able to deliver a better user experience to your customers.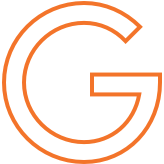 Google Glass App
Development
We always believe in giving our clients new opportunities to reach the masses, and that's why we provide app development services for even Google glasses. Our smooth Google Glass applications will surely boost the growth of your company.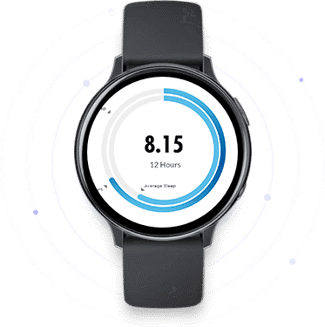 Wearable Devices are the Future
We live in an era where technological evolution is happening at a breakneck pace, which has led to the introduction and utilization of wearable devices. All the wearable devices can be worn on the body in implants or just as an accessory. People love to keep track of their daily activities while on the go, which is why wearable devices are going to the future of gadgets. The wearable market is expected to reach 830 million in 2020. 43% of users believe that new and updated wearable apps will replace smartphones. From Google Glasses to Apple watches, every wearable device is a rage in the market, and customers love it because of its advanced functions and mobility.
As a business, being restricted to just mobile apps might hamper your business. While you will keep on working on mobile apps, the consumers will flock towards wearable apps. Your business needs to start reaching the masses that are using wearable devices. In the upcoming future, making wearable apps will no longer be an option for businesses but a necessity.
Leverage Your Business with our Wearable Application Development Solutions
We house some of the best developers that are well versed in wearable app development. Our developers have experience working with different industries, and we have also developed apps for a wide array of wearable devices. By choosing Saffron Tech as your wearable app development partner, you will be able to build robust, engaging, feature-rich apps for different wearable devices without burning a hole in your pocket.
Saffron Tech is one of the leading wearable app developers that will act as your one-stop-shop for all your wearable app needs. We offer a complete wearable app solution by designing a smooth and easy-to-use UI for providing maintenance.
Why Partner with Saffron Tech for Wearable App Development?
Early Adopters
One of the main reasons why people choose us for wearable app development is our initial adoption strategy. We allow our developers to keep tabs on the latest innovations and trends in the wearable app industry. We use them to enhance the functionality and performance of the wearable apps that we develop.
Domain Expertise
We are gradually gaining experience in wearable app development services, including making your existing mobile application compatible with wearable devices. We ensure an efficient work process, expected results, and economical pricing because of our long years of expertise in the app development industry.
Quality Enhanced Services
Quality is our USP, and when it comes to developing wearable apps for our clients, then we take extra care because of the innovative and new market of wearable apps. Our customers depend on us for our top-notch wearable app development services, pocket-friendly services, and timely delivery of projects.