COVID-19 has subjected the world to unimaginable suffering, and the need for better and advanced healthcare frameworks can not be stressed enough. The medical domain has been on the road to transformation for quite a while now, but the pandemic has changed its course. It has altered the future in terms of expected growth in various medical domains. The focus has now shifted from virtual reality, 3D printing, and robotic healthcare to telemedicine and virtual care.
Medical experts are actively looking for solutions to cater to the biggest threat to the health of people in today's world, all the while, juggling with keeping up with the ever-growing demand for medical assistance. Even before the pandemic crushed the backbone of our healthcare frameworks, their efficiency was questionable in most of the countries. With the old practices rendered obsolete and threatening, doctors have shifted to attend to their patients in a more virtual setup.
With the integration of technology becoming an imperative aspect of today's healthcare world, the scope for innovation has widened significantly. We are now in desperate need of robust solutions to the growing and diverse healthcare needs. The challenge, however, lies in what to expect post COVID19. Businesses looking to venture into the domain of medicine and healthcare are waiting upon avenues that will yield higher profits and not leveraging the rising demand for telemedicine and virtual care.
Now, to better assist you in developing a competent healthcare application, let's know a little more about what the future holds for us.
Virtual care
With overwhelmed healthcare workers and extreme pressure on the network, it gets difficult for doctors to attend to each patient individually. Now, this has given rise to applications based on self-diagnosis. The idea of having an app determine whether or not you have a disease may not sound very convincing to you but is an excellent advancement. With such apps, the need for doctors for the general diagnosis will get eliminated and take a lot of load off of the healthcare network. These kinds of apps have been especially helpful with diagnosing patients for COVID19. The Arogya Setu app is one such example. However, there is still a need for a more sophisticated setup that entails all major and minor ailments. These apps have a lot of scope in terms of automating the healthcare system and shifting the focus of healthcare workers towards core operations.
Telemedicine/Telehealth
With an active pandemic and social distancing rules in place, most patients prefer to consult with their doctor online and get their prescriptions virtually. With virtual care in cue, it will become a lot easier for doctors to assess patients in need of emergency care. They will be able to cater to a larger number of patients and screen potential threats with the help of the data collected by the applications. Telehealth or e-health is empowering the patients to make more conscious and suitable decisions in line with their health. We are witnessing a rise in tele-home-care applications, monitoring services, symptom tracking services, e-prescribing, e-nursing, and whatnot! This influx will eventually result in the rise of virtual healthcare and dominate the sphere even after the pandemic passes away because of the ease in operations at both ends.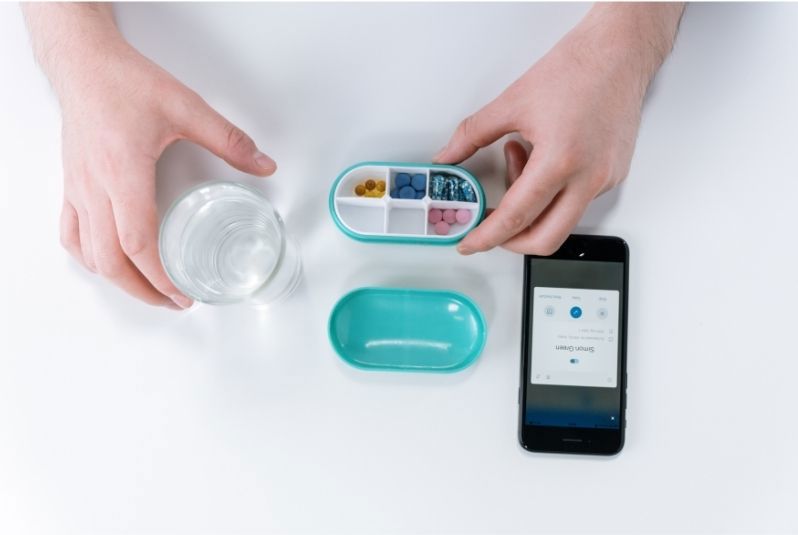 On-demand pharmacy delivery
With social distancing in place, there has been a rise in the demand for on-demand pharmacy delivery applications. There are several apps in the market, offering such services and have been there way before the pandemic. However, the pandemic has thrust them into the limelight and made them essential for people in today's world. On-demand pharmacy delivery apps are going to be well in demand for a long time after the pandemic passes away merely because of the ease they bring into people's lives. Some apps support prescription-based medicine delivery along with over-the-counter medicines. Now, various applications support a complete hospital-like experience and have everything down from appointment bookings to virtual consultations to medicine deliveries. These applications that provide a holistic experience are also being integrated into the healthcare framework of various countries. However, there is still time in them walking down the same path as on-demand pharmacy delivery apps.
Now since you are well versed with the application base that is on the rise, let's discuss a few imperatives that need to be taken care of while developing a healthcare application.
Easy login and registration
Since most of our phones are integrated with our emails and other networking accounts, it has become easier for users to register for a new application. Make sure to enlist this feature in your app while getting it developed since nobody wants to spend a lot of time just registering for a service. You can also use easy-login options such as OTP logins to optimize the user experience further.
Profile creation and modifications
Once a user is registered, it is essential to get them to build a profile as it will be their key means of communication. Now, you have to ensure that the profile creations process is easy to understand and has all the appropriate options for filling out the information that a doctor might need to assess their profile.  Easy modifications are also an integral part of a user experience, especially in a healthcare application.
Easy to locate search options or key features
Make sure to design your application as such that the key features or search options are highlighted and easy to locate for a user. If you have a general criterion for your searches or key features, make sure to mention it on the page for the user to understand it perfectly. In-app communications should flow easily for both parties, and there should be relevant communication options such as voice, video, and text.
Cloud management
Cloud management will not only help you with making your application multilingual but also help you in easy storing of data. It will enable you to create a seamless interface for your users in terms of easy access for all their documents, reports, prescriptions, invoices, conversations, medical history, and everything of note.
These progressions in the healthcare domain are a part of the future we are about to see unfold, and it's time we prepare ourselves to drive at the same pace. Now if you have an idea that could optimize the current healthcare landscape and looking to get a competent application developed, Saffron Tech is your cue. We have an elaborate experience of over 12 years developing healthcare applications and will be happy to accommodate your diverse needs. Connect with us now to know more about how we can help you.
Subscribe to Saffron Tech
Explore your marketing zen with our newsletter! Subscribe now.