Shopify is a platform that enables e-commerce platforms to sustain and flourish their businesses through developing e-commerce websites. At the same time, Shopify has been receiving a high amount of e-commerce consumers increasingly every day. While the platform has enumerable advantages and significantly amazing things to offer with its set CMS, it limits certain things. Hence, headless options that one can easily combine through Application Programming Interface with Shopify can be viable to be looked at.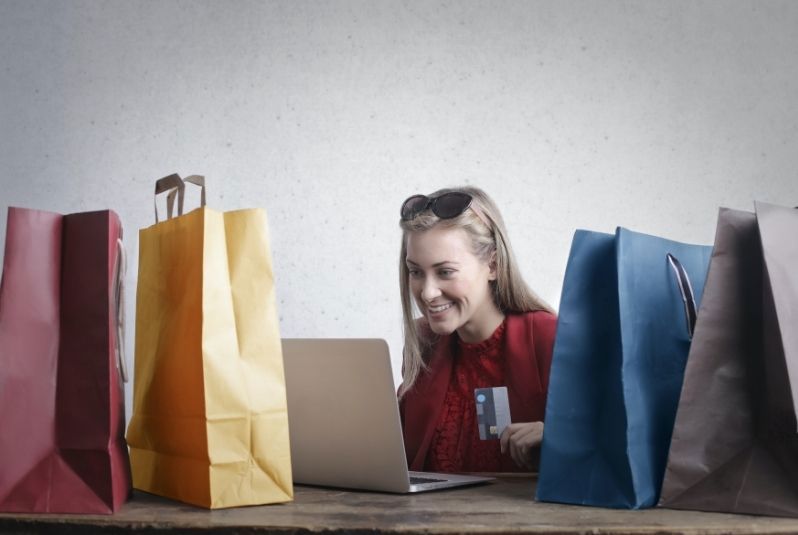 Source: Pexels
What is a traditional CMS?
It is essential to know how traditional CMS works to understand what a headless CMS is complete. Developers developed traditional CMS along with web development; as times went by, these CMSes have been there throughout. Platforms like WordPress represent traditional CMS – which were essentially designed to feed and display various elements in the content like text, pictures, and videos on the front-end of the websites. 
Traditional CMSes made it very easy to manage and feed content and put everything, including the images, text, HTML, content, into one single place. It eventually made it very difficult for the same content to be used again because one had to combine it with the website's coding. 
Source: Pexels
With new and fast digital platforms emerging, there is an increasing need for new and fast CMSes too, which are flexible and quick. E-commerce businesses have begun to develop not just websites that display text, pictures, and videos. Still, with growing technology, there has also been an emergence of different website, app, and mobiles site features and displays like parallax and more comfortable, conversational, and user-friendly displays. That is where the traditional CMS doesn't seem to work and has lost out on being as fast as the growth in technology. Traditional CMSes have also not been too great with the growing technology because these CMSes have worked on website-oriented frameworks, making it impossible for these CMSes to alter and fit the new and growing digital platforms. 
What is a headless CMS?
Unlike the traditional CMS, where the content merges with the website's code, a headless CMS is a sort of back-end that manages content so that the content is completely separated from the website's presentation layer or the front-end. So the code and the content remain separate and can be used again for different devices. 
For better understanding, it is essential to know that content in a headless CMS is – in actuality – delivered through Application Programming Interface, which makes it effortless for the content to be displayed across different digital platforms. 
A few traditional CMSes have a headless Application Programming Interface, which separates the presentation layer from the website's content, and it is called headless for the same reason. This traditional CMS allows the developers to choose the presentation layer for a particular platform. However, the major problem here is that it still doesn't help the content reuse on different platforms.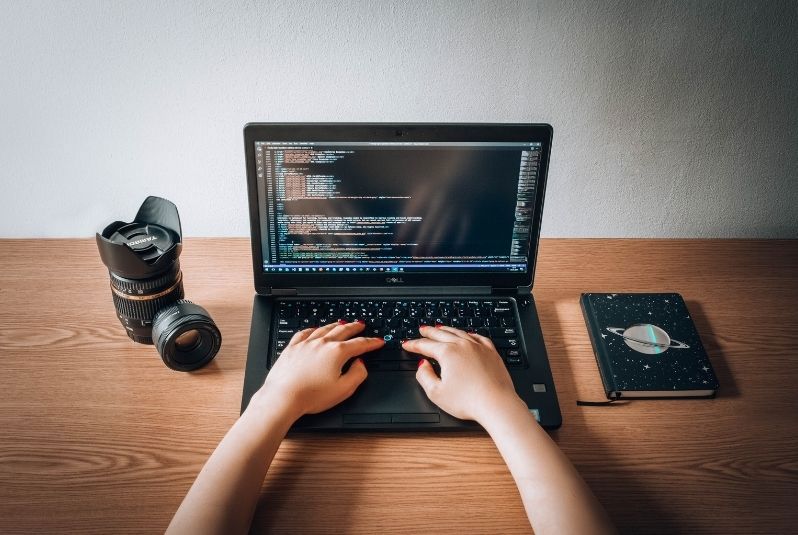 Source: Pexels
One of the significant advantages of headless CMS is making digital platforms function faster; it also allows for the content to be produced effectively across different digital platforms and devices. The content fed into a headless CMS is usually unformatted and independent of and not just limited to the front-end system of the websites. 
In headless CMS, the content is hosted in the cloud and delivered. While developing the content, the most crucial thing for headless CMS is that the content should be focused on the product. The divides that support headless CMS are limitless, and the reach is not just limited, but it is possible to reach many through one platform. 
By moving towards headless CMSes, businesses can increase the number of ways to deliver content to users. It makes it easier to use headless CMS technology to provide rich, high quality, and platform-oriented content to all the users. It ultimately leads to a better user experience and enhanced consumer relationships along with a user-friendly front-end. 
What is Headless Shopify?
As Shopify is one of the leading and popularly used platforms to develop websites for e-commerce businesses, a back-end like that to turn headless would result in endless possibilities for developers. 
Headless CMS in Shopify utilizes multiple technologies for separated presentation layers and takes data via Application Programming Interface to ultimately deliver cohesive content. It would eventually be displayed on various platforms for the users and wouldn't require developers to develop different content for different platforms. 
Headless Shopify is a potent tool as it enhances the consumer experience and the performance of e-commerce businesses and significantly helps cut down the costs for businesses. Headless Shopify makes it possible for developers to effectively, flexibly, and efficiently deliver content for different platforms in one go. Headless Shopify also helps make instant adjustments to content on the front-end without requiring a developer to make back-end changes. It helps in website content reaching the consumers faster and also helps in delivering a satisfactory consumer experience. 
Headless Shopify can support multiple platforms!
Headless Shopify can support multiple platforms, and the content can be effectively circulated on all by letting developers choose a suitable front-end solution. One of the essential benefits of Headless Shopify is that it has allowed e-commerce businesses to deliver content across various platforms quickly and effectively and made it convenient for companies to reach a wide variety of consumer bases. 
Headless Shopify makes it a lot more convenient for developers to develop the front-end, and one can easily make the content fit various platforms. This sort of Shopify has also made it easier for businesses to adapt to new platforms and has enhanced the content's flexibility in different digital devices. Companies can easily customize the front-end content on any platform now due to headless Shopify. 
It can lead developers to explore more about how the content is visually displayed on websites. Managing the content can also be developed and enhanced using headless Shopify. Even the URL structure, which is most fundamental in traditional CMS, can be integrated with different content solutions.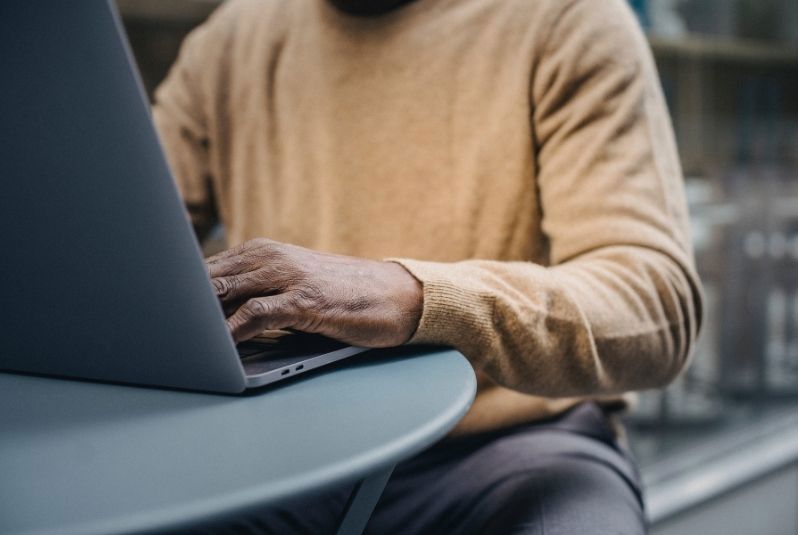 Source: Pexels
With headless CMS, it has also become easier to focus on the consumers based on different platforms. As one can make front-end changes, they can easily manufacture the content for other platform users without requiring back-end developers. 
Headless CMS also allows businesses to customize their front-end platforms as per user needs. It is not just content, but different designs and elements can be experimented with to decide what suits the best for the business on a particular platform and achieve goals efficiently and quickly. It also helps in delivering better SEO-oriented results. It becomes a lot easier for headless CMSes to develop an SEO strategy that is platform and business-specific.
Takeaways
Headless CMSes are increasingly being used by e-commerce businesses to gain a competitive edge and advantage over other companies. These CMSes make content delivery and management faster, enhance consumer experience and deliver platform-fluid content to the users. Headless CMSes deliver highly productive results by making businesses more effective than traditional CMSes.  
Subscribe to Saffron Tech
Explore your marketing zen with our newsletter! Subscribe now.