Your business will fail even if you put all the effort into making a great app if no one knows about it.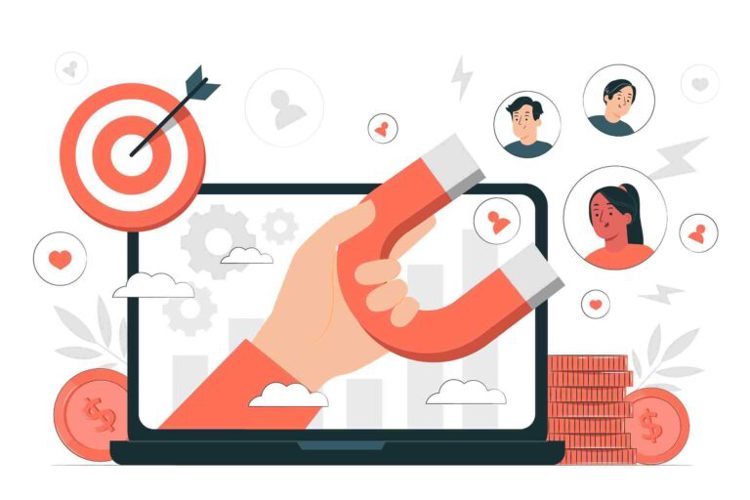 So, how can you attract users by standing out among the millions of other apps? Especially when the typical smartphone user only downloads two applications each month, and over half don't download any?
You need to build an army of devoted users if you want your magnificent mobile application to become famous on a global scale. But how can one draw in a crowd? This article will give you actionable advice for an effective marketing plan.
As you may anticipate, the world will continue to get digital, and more and more apps will emerge. There are numerous apps available when you type in a name or term. Many of them are terrific programs that work well and accomplish great things. It's no longer required to have a top-notch app to stand out.
The trickiest part of creating an app is not merely distribution but also reaching out to target users for long-term traction. Typically, it is observed that most applications are unsuccessful because their creators could not advertise their services. Most business owners pay more attention to customer acquisition than user engagement. In the current mobile app development industry, existing consumers should be your priority if you want to stand out.
A brilliant app is only the beginning. If you want people to download your app or even give it a shot, you must let them know about it, get out there, and capture their attention. We've chosen a few methods for drawing visitors to your app among the many. 
Let's explore various strategies for attracting users. But first, let's discuss:
How People Find, Engage, and Use Apps
On well-known app installation platforms like Google Play, users may discover and download apps in various ways on various devices, including phones, tablets, and TVs. Users can look through editorial selections, search for apps, locate information on app detail pages, or browse the homepage or sub-navigation pages.
Key Findings:
1. Alliances are helpful, but the cost is important:
The most common way users learn about new apps is through friends and family, although their influence on app installation is lessened. Price is currently the most crucial element, followed by privacy and security. The majority of smartphone users have never preferred paying for an app.

2. Applications work best for specialized tasks:
Mobile websites and apps have diverse uses. While mobile sites are mostly used for browsing and exploring, apps are more frequently used for performing specialized tasks like playing games, staying organized, and tracking physical activity.
3. The key is the ease of usage:
There isn't a feature in an app that users value more than its usability and navigation. It is almost two times more significant than anything else an app can provide.
4. It all comes down to memory:
The most common reason users remove an app is that it uses too much phone memory. However, most users will give your app another chance if adjustments are made.
How to Get People to Download Your Mobile App in 7 Easy Steps
1. Inform People About the App on Websites
Developers must proactively advertise their products on appropriate platforms to facilitate an app's awareness. A great way to communicate with potential customers and persuade them to download your mobile app is through websites. With a website, you can effectively generate leads, gather contact information, and let people know about your app. Additionally, websites offer a significant edge when promoting your app on social media or pitching it to influencers. With a website, influencers can visit and point their followers there whenever they express interest in your app.
2. Build with App Store Optimization
Organic app installs are the primary factors behind advertising your mobile app and expanding your app business. Through organic growth, a steady stream of new users may be introduced, and most importantly, it is less dependent on having a huge budget. The primary organic user acquisition tactic is app store optimization or ASO.
The technique of raising app visibility and conversions in the app stores is known as "App Store Optimization." It depends on keyword selection, positioning, attractive app store listing images, and positive user reviews. App Store Optimization aims to produce a listing for your app that is both simple to find and appealing to your target market.
You should adhere to a few specific requirements to get your app ready for the app store.
Appropriate Title:

You cannot afford to be thoughtless or unimaginative when selecting titles. You may offer a brief description if you cannot develop a title that sufficiently describes your services. The essential objective is to convey your message clearly in the first impression.

Utilize Keyword Searches:

To develop good keywords, consider what you would type into the search bar if you were seeking your app or one similar to it on the app store.

Use a Memorable Image for Icon:

A logo quickly transforms into a graphic representation of a company's identity and enables consumers to recognize the brand's essential values by using distinctive colors, fonts, and images. The audience's response is affected by the fonts used in a logo.

Highlight Your App's Features:

The most compelling aspects of your app should be highlighted right away to encourage users to click "read more."

Choose the Right Section:

You can use this aspect to gauge how long your software runs in the background. Don't submit an app to the games category if you make one for a company and vice versa. If at all feasible, classify your software properly.

Keep Your Rating Average High:

Your app's store rating is based partly on the caliber of the reviews it has accumulated. Having good ratings will raise the prominence of your profile.
3. Take Advantage of In-App Advertising
App developers can earn money by delivering ads inside their mobile apps, thanks to mobile app advertising. A mobile ad network, a platform that connects advertisers and developers, offers these adverts.
A less disruptive and generally more engaging experience is produced when an advertisement is designed to flow naturally within an app. Rewarded video allows viewers to interact with an ad, whereas native adverts are integrated into the host app without interfering with the user's experience.
Users are more likely to interact with an effectively integrated, beneficial, and barely disturbing advertisement. In the long run, this can enhance user retention and in-app engagement, key indicators of lifetime value.
4. Let Social Media Take Care of Things
There's never been a more direct or intimate way to connect brands with an audience. Social media is that coveted platform that allows this type of engagement. It is why it's a smart idea to promote your app on social media and garner attention for it. After all, apps readily draw active customers on social media.
Get Industry Influencers to Promote You
It's best to do as much as you can to advertise and legitimize your mobile app. Establish a connection with a reliable source or important influencer before requesting a review of your app. Imagine how much attention your app would get if several important personalities in the industry recommended it. A positive review from a dependable source can move mountains. This is perhaps one of your most important strategies.
Participate in Fan-driven Communities
Find a group of people who share your interests and be sincere with them. Avoid going overboard; keep it genuine and natural. You don't want to appear overly sales-focused. The options are endless in this area because Google Plus communities, Facebook groups, Pinterest boards, and Twitter discussions are all good options. It's best to use as many social media channels as possible. Ensure that you are genuine and engage with your audience frequently. It will draw attention to your app and start conversations. App marketers have a great opportunity to interact with and authentically connect with niche-relevant customers through social media.
Your app might potentially be used by literally billions of Facebook users. To prevent any legal issues:
Create a Facebook company profile rather than a personal one for your app.

Create a page wall, add compelling material, and invite your friends.

Have them invite everyone they know to increase attendance.
You can effortlessly connect with people you don't know in real life via Twitter. Since you can participate in any conversation, you can find potential clients who could use your product and get in touch with them immediately.
If your app is new and doesn't yet have a sizable user base, you should make every effort to increase online and offline interest. You may begin accumulating email addresses for the next email campaigns. If your existing subscriber base already knows and trusts your brand, using email marketing to convince them to download your app is a wise move.
5. Think Outside the Internet
If your app has a regional focus, you may want to announce it via regional print media. Look for online forums where people are already discussing issues that your app or the necessary functionality can help to solve. Create a reliable method of publicizing your program. Consider your intended readership and the kinds of content they are most likely to enjoy before drafting any messages for them.
Banners, printed magazines or newspapers, stickers, leaflets, and posters are merely some options for spreading the word about your app. 
6. Make Use of Google's Advertising Services
You can use Google Ads as a product to advertise your wearable devices app development company, aid in selling goods or services, create awareness, and boost website traffic. You can create and modify your ad campaign at any moment, including your ad text, settings, and budget, because Google Ads accounts are controlled online.
Google AdWords will create advertisements for the different search engines. When choosing your keywords, be cautious. Use filters to focus on visitors using mobile devices, then select terms that will be pertinent to your target so that you appear in their searches.

7. Maintain Consistent App Updates
App development companies should update their apps regularly to increase security features and close all security gaps. Maintaining a regular update schedule is an effective strategy for increasing app downloads and expanding your mobile user base. The app will again be featured in the "What's New" area, allowing more users to discover it.
Let Us Help You Promote Your Mobile App
You can see that there are no limitations on how to advertise an app. Spend time developing a strong app user acquisition plan and approach it like any other traditional product launch. Always remember that the quality of people you bring to your app matters more than the quantity, so be sure to identify your target market and tailor your advertising accordingly.
It would be best to hustle even before your app launches to have a successful mobile app advertising plan. Get in touch with influencers to form partnerships and ask your customers for feedback. Use your blog, social media, emails, and other channels for advertising your app and creating a commotion about it.
There are other techniques to advertise your mobile app besides these. They are the most successful, in any case. Are you still unsure where to begin to gain more users and experience growth? Let Saffron Tech help you! Together, you and one of our app growth specialists will design a customized growth plan that meets your objectives and financial constraints. To learn more about our services, contact us today!
Subscribe to Saffron Tech
Explore your marketing zen with our newsletter! Subscribe now.