Did you know why Headless technology came to fruition with such great ease? 
Well, the primary and most significant reason is that we needed something to facilitate our dynamic demands. 
Sounds fancy but makes total sense, right? The headless architecture is a result of the simple concept of demand raising supply and I have been a keen observer of the evolution of technology, especially in the commerce industry. In my opinion, the integration of headless technology is one of the most seamless integrations that I have witnessed. Creators, world-wide, are now using headless architecture to enhance the digital experiences of their consumers. They are pushing towards making optimized choices facilitated by the need for multichannel content publishing along with content marketing. A study by Kontent showcases that 86% of businesses view headless architecture in a positive light with 48% stating the reason to be as one base of content for various applications and 47% stating higher flexibility is what drives them.
Building upon your technical assets is no longer something that gives you an edge over the competition, it is something that you NEED in order to compete. I believe the competition now lies in the sophistication and scalability of your technical infrastructure. The Commerce industry has long been the torchbearer for digitization and so has been the scenario with headless tech.
Now, the default and conventional way of architecture, coupling the front-end which we refer to as head and the back-end, is something that is not that bad if you look at the operation value but significantly lacks the flexibility that most businesses desire and is also essential for making your business scalable. With headless architecture, there is no need for defining the front-end or head to present content to your end-users. It allows you to place raw content anywhere via any device or framework. The content is simply not being rendered by the tool that manages it; The responsibilities are shared and delegated all the way to the end-user application. Headless architecture eradicates the need to develop content on the server directly and pushes it through a web service or API to multiple devices all at once.
What fascinates me is another significant advantage of the headless architecture, contradictory to its name, it allows developers to create as many heads as they like for content delivery as there is no predetermined structure that needs to be followed. They can push content to as many devices as they like via as many channels as they need to.
I believe the increase in the adoption of varied smart devices is what has given a boost to headless technology and has facilitated developers to cultivate optimized solutions for enhancing the digital experience of users. And before moving on to the benefits of adopting headless technology, let me tell you how headless is different from traditional architecture (this is where the secret ingredients lie). 
Approach

– Traditional architecture, as we discussed, entails front-end and back-end tightly bound whereas the headless architecture approach is decoupled.

Setup

– The setup of traditional is such that it needs to be built over CMS and abide by the back-end rules using a template engine. The headless does not require any such communications and can operate solely by following the API.

Hosting

– Traditional architecture requires front-end and back-end to be on the same server as opposed to headless wherein applications can easily be deployed on any independent servers.

The complexity of code– Traditional architecture makes it difficult to add new sections as the content, front-end, and CMS codes are coexisting and cannot be changed without impacting the existing ones. The headless architecture, on the other hand, allows you to add any head or front-end without impacting the existing head.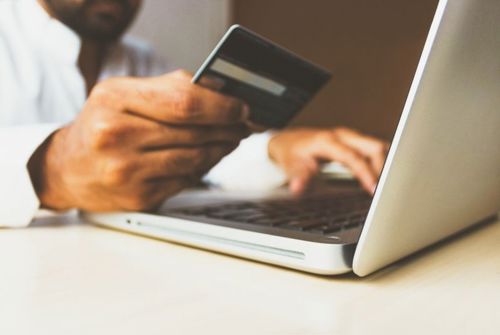 Unsplash
Headless technology has gained a lot of traction lately, especially from commerce platforms and there are several reasons associated with its boom in the sector. Here I'll discuss a few-
Omnichannel shopping
Evolution in line with the customer's needs is a requisite for brands. They need to be flexible and responsive in their approach and establish a presence on each touch-point favoured by their consumers. The headless architecture allows you to be present on multiple channels and lets your consumers in on an impeccable and seamless experience. It helps you manage your content, commerce, and all the other initiatives centrally for all platforms.
Hyper-personalization
With growing advancements in technology, the ease of access and personalization has increased manifold. This simply means that utilizing the data and content has become extremely important for brands to stay at the top of their game. Analyzing consumer behavior and streamlining their experience in line with the same is something that has become the new normal. This specifically helps in e-commerce where personalised customer experience helps in making the conversation more human. The headless architecture allows you the ease of exchange in terms of data and content. It enables you to leverage touchpoints and analytics to improve your front-end.
Driving innovation
Innovation is not restricted to industries; It also takes place in an organization. Your brand needs to constantly evolve and produce the edge that it needs to stay relevant. Your digital experience and data management is what will be a key factor in determining your growth. Headless architecture drives innovation in an organization and allows the brand to adjust focus on priorities. The speed and ease of operation offered by headless technology are unmatchable.
Competitive
Competitiveness is what your brand thrives on and headless technology is what facilitates it to the core. It enables you to make changes and updates rapidly and efficiently. The speed of consumer technology is what you need to match and at a speed that is faster than your competitors. Your seamless experiences are all that it will take for your consumer to abide by your brand. Amazon deploys an update every 11.7 seconds on an average significantly reducing the risks of outages both in terms of numbers and duration.
Facilitates agile marketing
Headless architecture not only contributes to adding operational value to your brand but also enables you to be agile in your marketing strategies. It aids your strategies by providing you with relevant insights into consumer experience and enables you to devise strategies in line with the same. The flexibility of headless architecture is something that can reduce your campaign deployment time to a bare minimum.
Aids with conversions
With the ease of operation, it gets easier for brands to test out different templates or approaches. It lets you experience the results of various solutions and allows you to cultivate an optimal strategy. You can easily run continuous tests with multiple heads and analyze your options. This will in turn enable you to identify key consumer traits and improvise your current strategies to be more impactful.
Now, if you are overwhelmed by the sheer number of benefits offered by headless architecture and want help deciding if it would be the right call to make then just simply ask yourself these questions and you'll know.
Do you desire multiple touch points with your consumers?

Are your digital assets managed by a modern tech stack?

Do you wish to gain centralized control over the content that you are publishing?

Will your digital assets complement headless architecture?

Do your developers complain about the restricted front-end?
And with that, I can easily conclude that the growing expectations of your consumers are eventually going to catch up with you and you must always be in a position to offer them the best of everything. My observations have played a huge role in helping me scale my business and the advice I have for my fellow businessmen is that always invest in making your future better by simply developing your e-commerce portals; Simplification of your operational process is what will get you success and the numbers you are aiming for! 
Subscribe to Saffron Tech
Explore your marketing zen with our newsletter! Subscribe now.