In the current digital era, backup and storage have become the most crucial elements that can help your business create a seamless customer experience. Cloud architecture has become an integral part of digitalization for small, medium, and large enterprises.

SaaS or Software as a Services has a significant role to play in determining the overall storage transformation! However, when we talk about Software-as-a-Service in context to storage offerings, it refers to the software edition that provides enterprise storage on hyper-scale cloud platforms.
One of the biggest concerns businesses have today is whether they should adopt SaaS storage or not. Whether SaaS storage services or backup services available on the public cloud marketplace are beneficial for their business or not. One of the most popular questions asked over the internet is why a customer should choose private storage options over readily available storage on the public cloud? Are public clouds with S3/blob/EBS not worth investing in?
Let's find out and answer all these relevant questions. There are two significant factors upon which the answer to the above questions depends. First, whether it is a customer use case, and second is the ROI benefits the customer enjoys as enhancements in their existing service model.
Let's discuss the first significant factor!
In a three-tier architectural system, the company's database and codes are deployed on-premises, the web applications are laid on the public cloud. A model like this is often called a conventional application deployment model; such a standard model might have existed for decades! What kind of challenges are associated with a model like this?

There are several pitfalls and concerns over the security, performance, and compliance of such a model. There are concerns regarding long-term ROI benefits too. However, with the adoption of a hyper-scale cloud storage strategy, one can diminish these challenges.
Source: Pexels
Suppose that a consumer's front-end web applications are hosted on AWS EC2 directly connected to the on-premise database. On specific days when volumetric transactions are at a peak, users may experience a transaction delay. Even though there might be numerous DB sessions along with web applications in the backend, the rate of refresh will take more time to perform the record on an on-premises database.

These are performance-related challenges; apart from that, there are two significant gaps that we can identify in the model mentioned above. These two gaps can create a substantial impact on the TCO. There will be constant link charges in the public cloud from the customer end or co-location.
Is it better to lift and shift applications to the public cloud or is it beneficial to use a SaaS-based model of storage?
A more significant question to ask here is – will the shifting and lifting of applications and databases towards a public cloud solve all performance issues? Even if you host both applications on the platform, you will notice that there will be some performance issues. There will be a sluggish performance lag. What is the reason behind that? The reason is simple! When two applications directly approach cloud storage, they reduce the maximal potential of storage because a shared network connects EBS and EC2. In a situation like this, sequential write and random read performance get affected.
How can we solve the issue via a SaaS storage service model?
Let's imagine a situation where one of the vendors for storage is NetApp Cloud Volumes, a NetApp SaaS-based cloud solution. We know that it is a SaaS model which operates on a deployed machine on a public cloud. The primary storage may come from AWS EBS, Azure disk, or GCP storage. The applications can be hosted on an OS where the disk is equipped via cloud storage Ontap – Flash cache-enabled. It allows user data to be cached on local attached NVME storage. What will happen now? We can see that all the random reads will come from the cache and not from the underlying EBS. It is one of the more random read tasks such as a file, database, email, the server gets better at analyzing IOPS and can boost performance.
Another great benefit of utilizing the SaaS storage model is developing an entire on-premise and public cloud ecosystem integrated with public cloud services. It provides benefits such as seamless deployment, space-saving, more availability, etc.
Does your company belong to an industry that demands rapid production-data clones for research and development on the public cloud but within geographical boundaries? Saffron Tech can help your company develop a robust framework that comes with an amalgamation of SaaS-based storage solutions, on-prem, and data protection.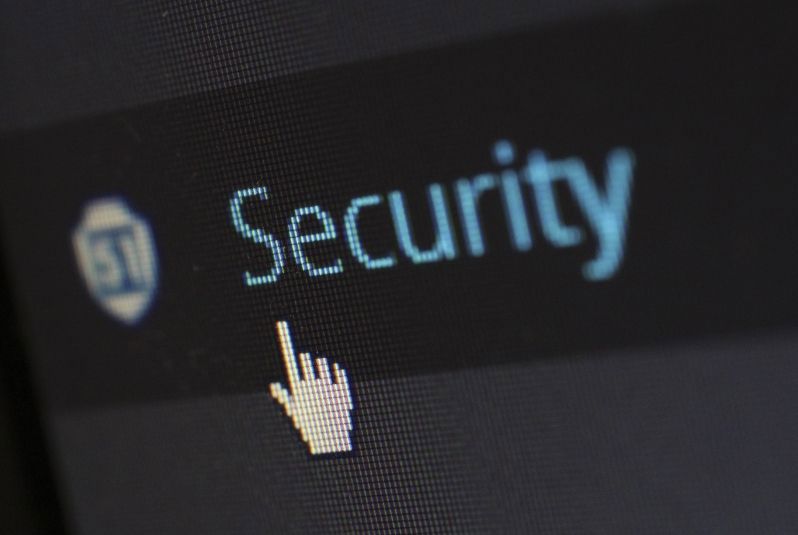 Source: Pexels
Recently a lot of businesses have shown extreme faith in SaaS-based solutions. Several tech giants have adopted SaaS-based resolutions over the public cloud market. Specifically on AWS! For example – DDVE. It helps the consumers to reduce the TCO by integrating it with AWS S3 drastically. Apart from that, the consumer can utilize BYOL when they are deploying DDVE over a public cloud. However, tons of other features come with DDVE. These features help in reducing the total TCO for data protection.
Conclusion
From a traditional perspective, we can say that we have always laid our faith in hyper-scale public cloud services for reducing or minimizing TCO as it helps the business to generate better ROI. We can say that to a certain extent, it is true. However, when we closely analyze some use cases, we feel it might not be the most suitable solution.

We think that the approach of lifting and shifting every single service on a public cloud isn't a good option. When there are concerns over storage and backup directly related to performance, compliance, and capacity optimization, we feel there are multiple issues. Hence, it is not compulsory to utilize public cloud services in all scenarios.
Over the years, engineers at Saffron Tech have done comprehensive research on adopting the SaaS-based model for storage and backup. We can help your company in developing an impeccable ecosystem with storage and backup solutions for customers.
Subscribe to Saffron Tech
Explore your marketing zen with our newsletter! Subscribe now.