The eCommerce space has revolutionized the retail sector. It has made online shopping much easier for modern-day customers. The DTC eCommerce business was once a relatively limited space with limited capabilities; however, it provides many new possibilities today. From customization to improved integration, DTC eCommerce brands have countless opportunities to please their customers. 
The DTC e-commerce industry is constantly evolving, and the year to come has new eCommerce trends that one should keep an eye on. According to the US Census Bureau, the USA's percentage of online retail sales in the third quarter of 2021 was about 13% of the total sales. We expect these trends to rise as merchants shift their focus from usual business operations to creating experiences that meet unique customer demands.
The DTC eCommerce business has been an active channel from the beginning. Today, customer-aligned DTC strategies have become imperative for revenue growth and recognition. However, sometimes it is pretty challenging for a DTC e-commerce business to scale its sales as its distribution spreads. This article has tried to narrow down some of the biggest eCommerce trends that will likely affect the business world in the coming future. Let's look into those direct-to-consumer trends one by one.
The eCommerce trends 2022
: The Opportunity For Growth Is Real!
1. Augmented Reality
To Take Over Online Shopping.
The Augmented reality feature is a game-changer for DTC eCommerce businesses. With such a technology, customers get to try items virtually on the website. Shoppers can see these items while shopping; hence, it influences their purchase decisions. AR has multiple applications across various industries; currently, fashion and decor retailers are eyeing AR to improve the shopping experience among customers. 
They want to help shoppers understand how the products will look without actually seeing them in person. According to the predictions made by Gartner in 2019, there should be 100 million shoppers using AR. According to another research published by Statista, about one-third of surveyed shoppers said that they use AR to get a 360 visualization of the product.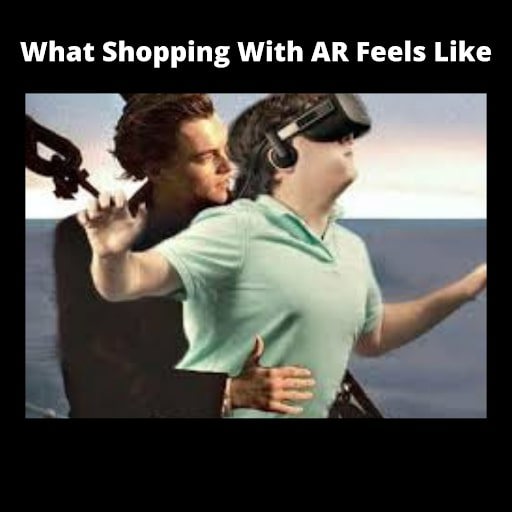 Almost all surveyed customers say that AR would make their shopping experience more exciting. These polls show how powerful AR technology is in improving online shopping experiences. AR grants shoppers a 3D model of the product and allows them to see how it looks if they wear it.
2. AI Helps DTC eCommerce
Learn More About Customers.
DTC eCommerce businesses offer hyper-personalized experiences to their customers. Ecommerce businesses can automate these personalized shopping experiences by using Artificial Intelligence (AI) and machine learning. If companies continuously collect data about their customers like their purchase behavior, preferences, etc., they'll be able to adjust their technology and website features that replicate an in-store experience. 
Although AI has its complexities, the scope of making it more human is immense! Today, shoppers want to feel that their favorite DTC brand cares about them. Therefore, shops can be programmed in a manner that aligns with customer behavior and preferences. The time is not far when we'll see website bots conveying an emotion; eCommerce businesses will then be able to offer products that match their customers' moods!
3. On-site personalization
& insights to develop individualized experiences
Buyers of all types — including B2C and B2B — are searching for online personalized shopping experiences. DTC brands can use the data collected by AI and ML technologies at various touchpoints to create personalized product recommendations or hyper-personalized customer services. Personalized offerings are going to play a key role in deciding the future DTC trends. According to a study done by Accenture (Pulse Check 2018) on greater personalization, we get to learn that 91% of the customers love personalized, on-site experiences like custom offers and recommendations. Today, many brands are implementing personalized engagement tactics to boost their sales.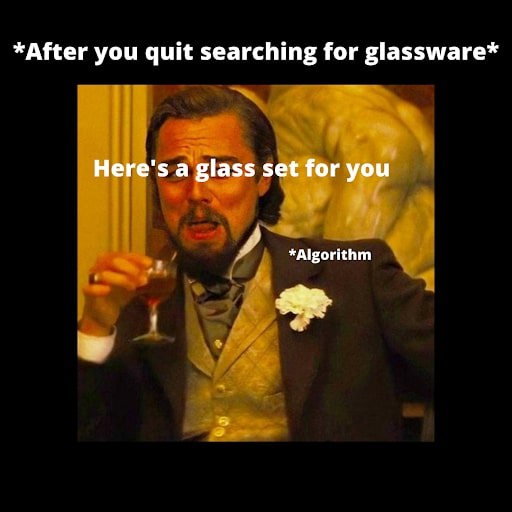 Around 35% of the eCommerce brands use targeted social media ads to re-engage customers browsing the same items on a brand website. By implementing such precise yet personalized strategies, businesses can induce a substantial effect on their revenue growth. Another study highlights how an average retailer experiences a 10% to 20% rise in average order value and purchasing frequency by in-store digital engagement and personalization. 
According to various DTC trends, these retailers were witnessing a revenue growth of 10% or more. Hence, we see on-site personalization becoming extensively relevant in 2022. It is the best time for DTC eCommerce businesses to leverage data and deliver tailor-made, relevant experiences for shoppers.
4. The Role of
Big Data
In Creating Personalized Experiences.
Today, almost every shopper knows that eCommerce websites collect personal data to optimize their service offerings and user experience. However, many users are aware of the risks associated with data and privacy. Due to this reason, many market leaders and technology experts have mixed feelings about big data and its ability to influence personalized shopping experiences. 
Big data has a huge role to play in defining the future dynamics of the eCommerce business. It can help companies to overcome challenges like unpredictability. Data and technology can allow DTC e-commerce owners to adapt to different customer demands. Hence, big data has an important role to play in deciding the future DTC trends. 
It can study consumer behavior and help businesses predict future actions of customers, demands, etc. It can help them plan their stock before there is a surge in demand. Today, many companies are using big data and AI to optimize their product prices. Hence, big data and AI help DTC e-commerce businesses to become more flexible and adaptable.
5. DTC trends Are Incomplete Without
Chatbots
AI-driven chatbots are used by eCommerce businesses to engage customers and deliver a much in-store sales feel. Every shopper on the internet wants to find the best product or solution for themselves within a few clicks or taps. They are more likely to enjoy a surfing experience that enables them to find the product as quickly as possible. They don't want to wait for long or scroll; it frustrates them! 

Source: Twitter
On the other hand, Chatbots can be very helpful in keeping them engaged or helping them find what they need. According to a report, experts believe that almost 80% of online businesses are using chatbots. They have become a "must-have" element in customer support. Chatbots are likely to become the most powerful marketing tool, especially in the retail space. 
From self-checkout kiosks to product suggestions, they have multiple in-store functions that can boost conversions and sales. Making them increasingly personalized can benefit businesses; these bots can improve customer experience or behave like a personal shopping assistant for shoppers.
6. Customers Need More
Options For Payment
.
Every online shopper has a unique identity and may sometimes possess a particular need. For instance, some customers may prefer Paypal as a payment method, but some may like to pay using their credit card; hence, an online website should be ready to offer different payment methods.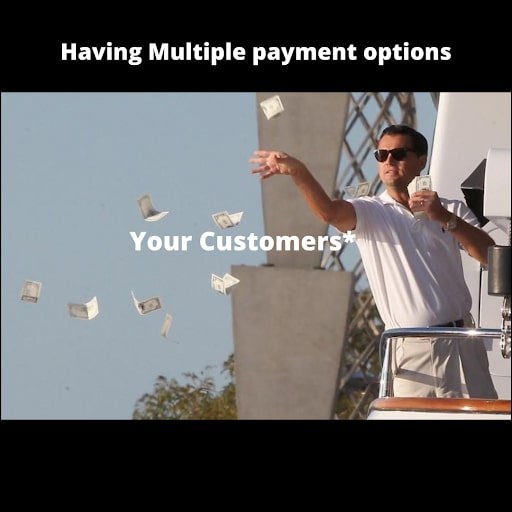 If a shopper doesn't find their desired payment method, they may drop out from the sale and leave their cart. Hence, they can cancel a potential sale! Providing a wide variety of payment options increases conversion rates on different devices, especially mobile devices. Another added advantage of having multiple methods is that people can save their desired method and checkout even faster when they arrive on the website for the next time.
7. Store Innovation Led By
Headless & API-Driven
eCommerce
Headless eCommerce is an eCommerce solution for DTC businesses that allows them to decouple the frontend presentation layer and their online store's eCommerce platform. Today, many businesses are adopting headless due to increased flexibility on the backend profile. It also has added SEO benefits, content marketing advantages, and enhanced digital experience capabilities. With headless capabilities, businesses gain more control over customer journeys and content.
You might have come across Progressive Web Apps (PWAs); these apps are associated with headless. They are mobile websites that act as standalone apps and enable instant loading, offline mode, and saved data functions. Today, headless commerce and PWAs are showing signs of unstoppable growth. Many brands are witnessing 160% more growth in daily active users, while some are experiencing a 40% increase in mobile revenue.
8. "
Subscriptions
" – Among The Rising Direct To Consumer trends
Online businesses offer various types of subscriptions these days. These subscriptions provide more convenience to customers and attract them. These models allow businesses to plan their inventory and sales; they also offer monthly payment options to visitors that will enable companies to retain more customers. The growing demand for subscription models is on the rise.
Takeaways
: Consider The eCommerce Trends 2022!
According to the Direct To Consumer trends of 2020, DTC businesses have many opportunities to evolve and acquire more success. Future technologies are bound to develop broader sensibilities. A better understanding of consumer behavior will help DTC businesses approach product development, marketing, customer experience, etc., from a more holistic perspective. Many eCommerce predictions about the coming DTC trends claim the year 2022 to be the rebirth of online shopping! 
The revolution shall be fueled by augmented reality, machine learning, artificial intelligence, voice, VR, Subscription models, and more. Amid the awareness about big data, eCommerce businesses must focus on building one-to-one relationships with customers—those as mentioned above, "2022 eCommerce trends" highlight the mainstream features empowering the commerce revolution. At Saffron Tech, we enable companies to develop future-ready eCommerce solutions and stores that further allow them to acquire accelerated growth. Contact our experts to know how we can help your DTC business grow in the coming future.
Subscribe to Saffron Tech
Explore your marketing zen with our newsletter! Subscribe now.