You Can't Improve What You Can't Measure:
AI & Data Science
Today, data plays a prominent role in our world. It has become impossible to avoid data-oriented algorithms. From apps, websites to games, tons of data is being collected each day so that various algorithms or systems can understand the user's interest. A massive amount of data collected on a large scale is known as "Big Data." 
Today, the data which is collected across various touchpoints impacts our personal lives. Millions of emails are sent every day, thousands of tweets are made on Twitter each day. According to a study, 100 Billion messages are sent on Whatsapp each day! Yes, these numbers are humongous. Today, eCommerce businesses can use this rising heap of information and include them in their eCommerce development services.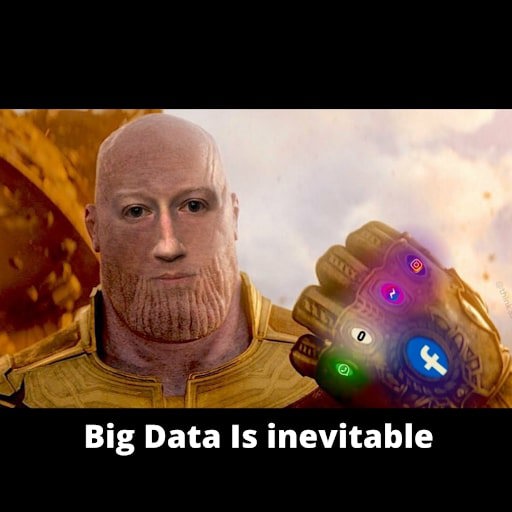 So what does that mean? Are these websites or mobile applications misusing your data? Is Mark Zuckerberg selling your data? Well, Meta products aren't selling your data. Instead, they are giving it for free! The primary aim of these apps and websites is to help these platforms become more social. The world has never witnessed such a massive amount of data collection. These large groups of information are used to evaluate and analyze human behavior or their past, present, and future actions. 
Why
Data Scientists
Will Never Go Broke?
Experts who work with data can apply these statistics to different algorithms that serve their purpose in various fields like eCommerce, health, infrastructure, security, etc. According to a study, on average, the number of data scientists working in a company grew from 28 employees to 50 employees.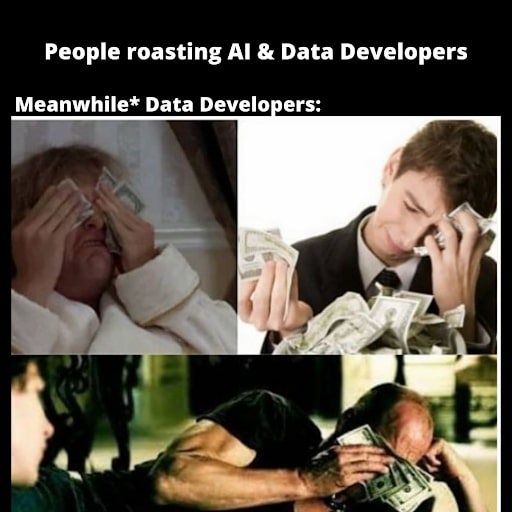 As per the rankings published on Glassdoor that rank the best jobs in the United States of America, the position of a Data Scientist ranks second with a median base salary of $113,736. The U.S. Bureau of Labor Statistics shows strong growth in the data science sector and predicts an employment hike of 28% by 2026. It means that the industry is going to generate roughly 11.5 million new jobs. 
Since big data helps experts analyze human behavior, it can play a crucial role in helping eCommerce businesses generate more sales, save trillions of dollars wasted on cart abandonment, and deliver a premium customer experience. Therefore, big data in eCommerce can be the next big game-changer for online businesses across the world! 
Big Data Is Not About "
Data
," It's More Than That!
One of the most challenging aspects of running an eCommerce website is unpredictability. Something that no business owner would like to be involved with. Today, technology and human behavior are constantly evolving; hence, as a DTC e-commerce owner, you should be ready to adapt to big data applications.
Today, DTC e-commerce brands and businesses are constantly looking for areas to enhance customer experience or customer retention. Big Data can be a readily available solution at their Fingertips. Despite the high level of competition in the eCommerce space, eCommerce business owners have an added advantage over retailers who have brick-and-mortar shops. DTC e-commerce businesses are much more adaptable, flexible as they aren't confined to a specific location.
Let's take a look at some of the most promising applications of big data in DTC eCommerce. You shall look into these aspects to help you bring operational change or inspire you to make future implementations.
1. Demand Forecasting
Data analytics has many applications in eCommerce. One of the most significant applications is demand forecasting. Imagine a DTC e-commerce business that stacks up against all its stocks in the warehouse but doesn't generate sales. What's next? Of course, they are bound to incur considerable losses as their stocks will take up excess space in the warehouse and waste employees' time managing it. 
You must also remember that most of the goods in the market have an expiry date. When they pile up in the warehouse, they are no longer profitable. When goods are kept in the warehouse, they may experience gradual wear and tear or damage. Hence, what was made to generate profits will generate losses.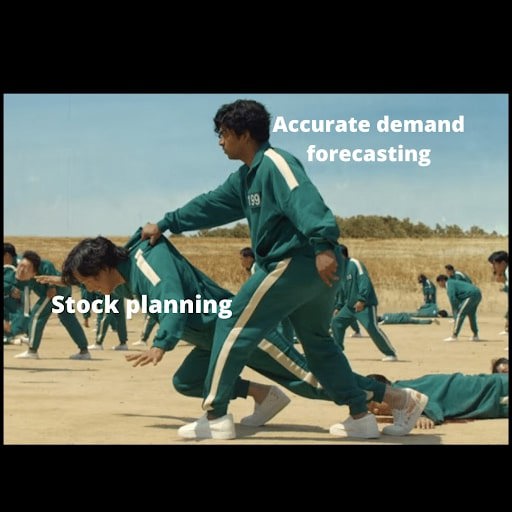 Small business owners or merchants may predict demand or basic forecasting using their spreadsheets and ERP systems. However, when it comes to medium and large enterprises, maintaining a large amount of data and processing through a manual approach becomes next to impossible. Relying on old legacy solutions can hamper their demand planning strategy due to a lack of accuracy. That is where big data in eCommerce can help these businesses. Business planning based on data-driven analysis can help these businesses evaluate different factors that can help them analyze the future demand. 
These factors may involve elements like historical sales data, market state, customer preferences, competitors' landscape, geo-location, etc. These elements can reduce the guesswork and help DTC eCommerce enterprises enhance their demand management strategy on a large scale. Big data analytics algorithms can help you predict the exact demand so that you can stock up your warehouses correctly.
2. Pricing Optimization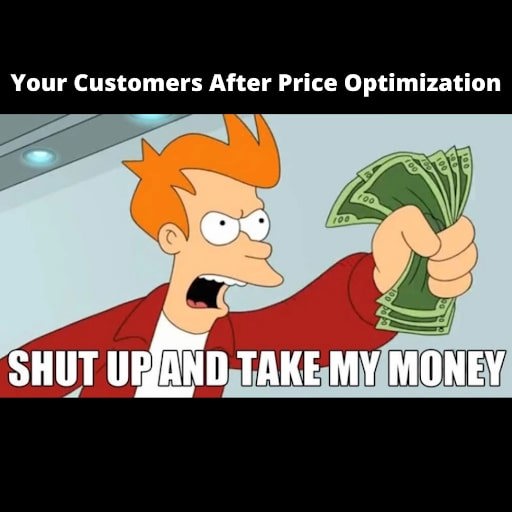 Price influences customer purchase decisions; therefore, price optimization becomes crucial for an eCommerce company's success. Market segmentation, targeting strategies, competitor analysis, etc., can somewhat help your company. However, you must rely on accurate data to drive the best information about product prices and drive maximum profits. We are talking about a more extensive data pool that can empower your predictive capabilities. Big data in eCommerce can boost your predictive capabilities and help you find the sweet pricing spot. 
You can extract the price-affecting data via multiple consumer touchpoints and calculate the price you should offer to your customers at best possible margin. Defined algorithms and data-backed pricing decisions can enable you to garner a high level of profits. Another benefit of big data in eCommerce is dynamic pricing. DTC eCommerce business can leverage big data's predictive capabilities and offer discounted prices or special prices based on different consumer behavior or variables like hours, days, etc.
3. Supply Chain Management
Today, supply operations are becoming more complicated due to rapid growth in products, agents, and processes. DTC eCommerce businesses will fail to operate in an environment where there are so many complications. As the supply chain stretches and customers increase, the supply operations become difficult. Big data can help eCommerce businesses draw meaningful conclusions from datasets. 
It can provide improvement opportunities to DTC brands through which they can enhance their supply chain management. Each phase of production involves rigorous planning and scheduling. The utilization of Big data can help eCommerce owners make a high-quality decision about supply chain operations and other types of planning. How?
Using statistical methods during production can help DTC e-commerce businesses improve their supply chain planning and scheduling. They can evaluate their production volumes precisely. By using the power of predictive analysis of real-time telemetry, the data captured from various smart sensors can be disposed of to suppliers to prevent breakdowns and reduce downtime. Due to this, businesses will be able to enhance their eCommerce store deliveries.
4. Customer Experience
A personalized experience is the most demanded feature from a DTC eCommerce store. It has become a pretty critical element of their success. The business that meets customer expectations shall showcase a higher retention and conversion rate. Hence, they make more profits! With the rise of more sophisticated consumer demands, DTC brands need to engage their audiences by hyper-personalizing their offerings.  To achieve that, they can use in-depth big data analytics that can help them discover customer needs. Marketers and e-store owners can retrieve details about customer interactions and preferences.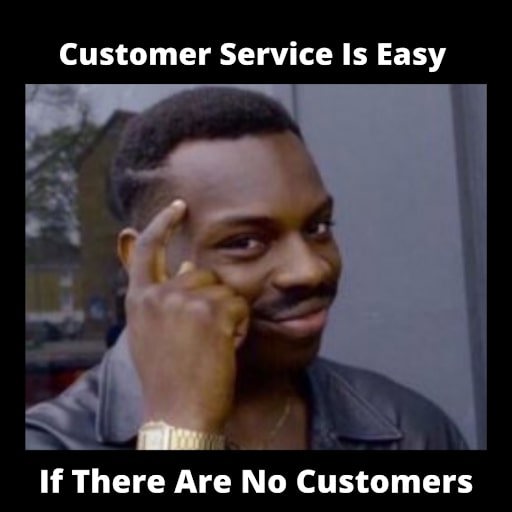 They can use the data to manipulate their brand identity and offerings across different channels. These channels can be social media profiles, websites, email campaigns, online questionnaires, etc. These touchpoints can get precious information about consumer behavior, like what products they search for, shopping trends, etc. Big data can help eCommerce stores recognize these repeatable patterns and customize their offering respectively.
Takeaway
Big data has taken over the world! From eliminating redundant manual tasks to automating some of the most complicated processes, it is helping business owners optimize their business for the best. Today, DTC eCommerce businesses should realize how error-prone manual processes are. They must focus on harnessing the power of big data solutions! Incorporating AI and Big data can help them smoothen organizational operations and enhance internal operations' personalization and effectiveness. All these elements can help them optimize their profits. At Saffron Tech, we enable eCommerce DTC brands or digital retailers to develop exceptional technologies that can make their business future-ready! Contact our experts to know more.
Subscribe to Saffron Tech
Explore your marketing zen with our newsletter! Subscribe now.