SaaS is the new-gen innovative software solution that is drawing the attention of developers and businesses. Software as a Service is a cloud model in which the software is licensed on a subscription basis and is centrally hosted. So, this means that the SaaS application is a business solution delivery model in which the application is hosted on the IT infrastructure of the solution provider. In this case, the SaaS application developed by the company doesn't need to be downloaded or installed on the desktop.
The SaaS applications are in-demand because they offer a wide array of advantages over traditional apps. By using a SaaS application, businesses have witnessed a significant increase in their productivity and overall growth. As a leading SaaS application development company, we help our clients bring their products to the SaaS platform.
Our SaaS Application Development Offerings
SaaS Consulting Services
We use our prolific experience in helping businesses design, plan, and execute their specific SaaS application strategy without any hassle and how it resonates with their business. With our services, you will be able to get expected results from our SaaS deployment.
SaaS App Development
We offer comprehensive SaaS application development services, from gathering ideas to providing maintenance for the developed SaaS application. We start the SaaS application development process right from scratch and deliver it within the set timeframe.
Mobile SaaS Application Development
By hiring our skilled and experienced SaaS developers, you can either move your existing SaaS application to mobile or build a robust mobile SaaS application from scratch.
On-Demand SaaS Services
We also offer on-demand SaaS service because we know that SaaS application owners need on-demand cloud backup services. Harness our expertise in SaaS application development by choosing our on-demand SaaS service.
SaaS Application Development Lifecycle and Delivery Model
We value the time and money spent by our clients in building a robust SaaS application, and that's why we have created a seamless delivery model and SaaS application development lifecycle. This model helps us to stay on track and allows us to provide an enhanced user experience.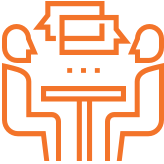 Consultation
Consult our skilled and experienced SaaS application developers for analyzing and working over ideas and strategies.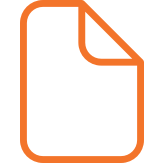 Agreement
Agreement on the ideas, design, and timeframe with our clients so that there is no room for misconception.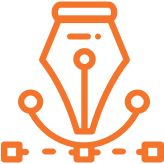 Planning
Designing a blueprint of the project to stay on track throughout the project.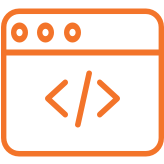 Development
We begin the designing and development of your SaaS application.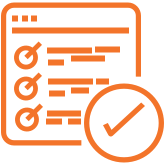 Testing
Push the built SaaS application through the testing process to find and fix bugs and errors.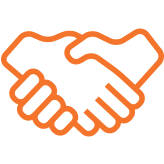 Delivery
After detailed testing, we finally deliver the SaaS application to our clients.
Challenges of SaaS Development
Zero Downtime Deployment
One of the biggest challenges of SaaS application development is to ensure zero downtime deployment. The availability of the system while moving from traditional application to SaaS application is essential. Keeping the service fully responsive during the deployment process is surely a big challenge.
GDPR Compliant
Building a safe and clearly defined database that is GDPR compliant is another major challenge in SaaS application development. GDPR restrictions have become the order of the day, and following its guidelines is becoming a big challenge for businesses and developers. Along with this, adhering to HIPAA compliance adds up to the complications.
Third-Party Payment Integration
Payment integration is an integral part of SaaS products. But the real challenge in the payment integration is to build specific application parts that include the services for the integration of external payment services.
Most Common SaaS Development Platform and Frameworks
Spark
It is one of the most popular SaaS development frameworks that are very economical as well. This popular framework includes a wide array of services like invoices, billing, and subscriptions. All these services include a considerable amount of coding, but that is not the case with Spark.
Icarus
From API integration to billing, there are many services included in the Icarus SaaS development framework. The availability of these services makes it easy for the elements to work, along with other device systems and files.
Innovative
It is an open-source SaaS application development framework that offers scalability for developers to accordingly design their codes. This framework uses a multi-tenant code along with the single-tenant database.
SaaS Development Frameworks and Technologies We Use
WordPress
An open-source CMS that is based on PHP.
PHP
An open-source general-purpose scripting language that is very popular.
HTML5
The latest version of HTML is used to deploy content on websites.
Pentaho
A business intelligence software that provides information dashboards, data integration, and many other services.
Laravel
It is an open-source, free PHP framework that is popular for building engaging and feature-rich SaaS apps.
Our SaaS Development Solutions Tailored To Your Needs
We know that different businesses have different demands and needs, which is why we offer tailor-made SaaS development solutions. Our customized SaaS development solutions fulfill diverse business needs. We never move forward before analyzing the specific needs and requirements of our clients and their industries because we don't believe in a one-size-fits-all approach in the SaaS development solution.
Through our extensive existence in the industry, we have mastered the art of providing SaaS development solutions according to the specific needs of our clients. Whether you are a well-established business or just a startup, our SaaS development solutions benefit all in a customized manner.
Benefits of Hiring Saffron Tech as your SaaS App Development Company
Practical innovation- Innovation is the core of every project undertaken at Saffron Tech, and our SaaS development solution is no exception to this. We blend innovation with our knowledge and experience for each of our SaaS app development processes to give the best experience to our clients.
Business-friendly technologies- All our developers are well versed in using business-friendly techniques. All the methods that we choose for SaaS development contribute to the success of the business.
Fair Pricing- Every offer that we have included under the SaaS application development service is made to fit your budget so that you don't have to burn a hole in your pocket. We understand the limited budget constraints of many clients and make sure that we deliver quality at the most competitive price.
Transparency- Transparency is the core of building applications that fulfill the needs of businesses in the way they want. This is why we ensure and maintain 100% transparency with our clients and keep them in the loop throughout the project.