As technology has been rapidly growing, it is essential for businesses today to think of the future before making any new investments. It has become increasingly critical for companies to invest in digitization and be holistically involved in digital presence. Today, it is also essential to maintain and keep updating your digital platforms. As the world changes, businesses need to adapt, evolve and improve.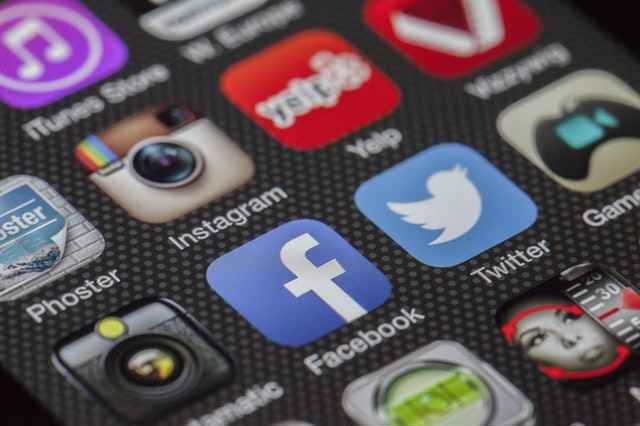 While most businesses have a digital presence today, many do not understand what digital platforms should be invested in. There is a wide range of online spaces, which fit appropriately for different businesses. While websites are suitable for some businesses, mobile applications work the best for some, and social media fits perfectly. 
Progressive Web Applications (PWAs) have been consistently growing in popularity, and the use of progressive web applications has also increased due to their fast-paced and user-friendly nature.
What Are PWAs?
Progressive web applications are a kind of website software specifically designed using web tools and technologies like Java and HTML. Progressive web applications are developed via the web. These applications are designed in a way that they can be functional on any platform ranging from desktops to mobile phones. Progressive web applications use standards-compliant browsers to function and operate. 
Progressive web applications save time and money for businesses since they do not need to be dispensed individually because they are eventually a kind of a website and can easily be opened through the web using a browser. Developments in progressive web applications can be developed by developers who publish them or make them live after creating them. Eventually, for convenience, users have the power of adding these applications to their home screens.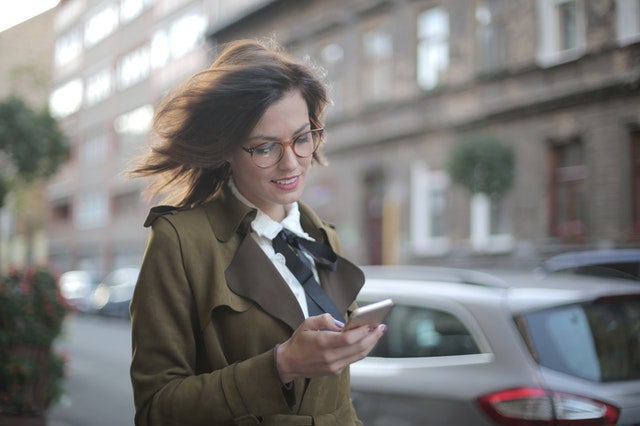 A progressive web application requires a browser. These applications are supported by multiple browsers on which they can run, including Google Chrome, Opera, Apple Safari, and even Firefox. 
Application Programming Interfaces enable developers to create and strengthen progressive web applications to function and operate with better capabilities and deliver volatility. 
Progressive web applications are highly and increasingly better than web applications since they are designed to be extremely dependable, competent, and easily installed. Progressive web applications facilitate progressive enhancement to bring new capabilities and tools to a browser. Progressive web applications are faster in functioning and make websites or web applications run faster, making them reliable and, to a great extent, influencing the installability and usage of web applications. 
Progressive web applications make it extremely easy to deliver enhanced and improved user-friendly experiences to the users and offer a web-like experience. These applications also facilitate developers to help businesses deliver a personalized and customized experience to their users, specific to different digital devices. Progressive web applications are designed in a way that they can perform even if the digital device they are operating on is offline. These apps are integrated with pushing out notifications and regular and continual updates.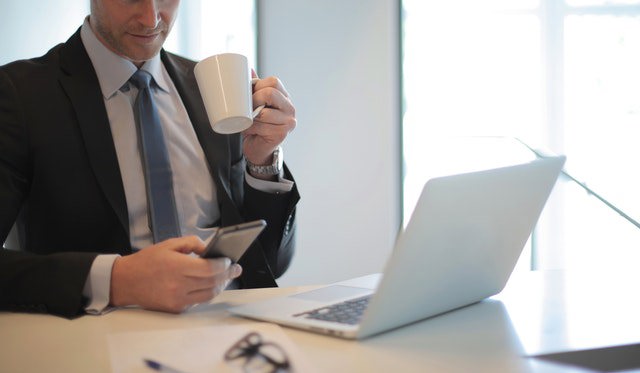 Progressive web applications are incredibly advanced and high-tech in nature. Even the experience that a user derives from using these apps depends on the capabilities of their device. It gets only better and better when used on better quality and higher technology devices. Along with multiple user safeguards, progressive web applications are built with secure endpoints, and hence these apps are highly secure. 
Progressive web applications are highly dependent upon cross-browser digital tools and technologies and hence are not just meant to be downloaded on mobile phones – Android or iOS. However, PWAs are also flexible because these applications can easily be installed and used on any digital device, including desktops, laptops, digital tablets. This feature makes them hands-on for the users and helps them use these applications whenever they wish to. 
Understanding The Major Benefits Of Progressive Web Applications?
Progressive web applications are a huge step forward in the technology world from websites and mobile applications. There are multiple advantages of Progressive web applications that make them the future of web applications. 
Progressive web applications enhance the experience of users by a massive mile. These applications deliver mobile application-like experiences to the consumers that are extremely easy to navigate through and use. Businesses can easily change content and other elements through the front end. 
Since the content can be easily edited from the front end in progressive web applications, personalize content and other elements according to different devices these applications are used on and save time, effort, and money for businesses. 
Progressive web applications have been functioning so well that they consistently reduce the difference and the gap between mobile applications – on iOS and android systems – and websites. 
As progressive web applications allow users to save the web applications on the home page, send customized notifications to the users, and are consistently updated. These applications provide a complete mobile app-like experience to the users and often make users forget that they are web applications and not mobile apps. 
Progressive web applications are widely known to be highly fast-paced in their operations. These applications are, most importantly, better than websites because they load faster for users and deliver all a user is looking for with a high user experience. These applications make it easier for users to use them; they enable businesses to modify content and other elements from the front end to have a better experience and ultimately deliver whatever a user desires. These make progressive web applications progressively in demand. 
Progressive web applications are easy to install and use, more advanced, designed to be highly responsive, easy to engage with and reevaluate, and faster-paced. 
Along with this, Progressive web applications are also easy to link and discover among other applications and websites. Hence businesses should focus on building them. These applications are highly secure and are not dependent on any network; therefore, they will also fork if the devices they are operating on are offline. 
Ultimately, it is essential to understand that progressive web applications give users the best of both worlds – websites and mobile applications. Progressive web applications are nothing but good about websites and mobile applications, whereas the bad parts get chunked out in developing PWAs. 
How can Progressive Web Apps Help Your Business Grow?
While websites have been revolutionary in their functioning and websites and web applications have led to a tremendous amount of success for businesses, progressive web applications have brought a hike in the e-commerce sector like never before. All that ever lacked in websites or web applications has been fulfilled and improved by progressive web applications.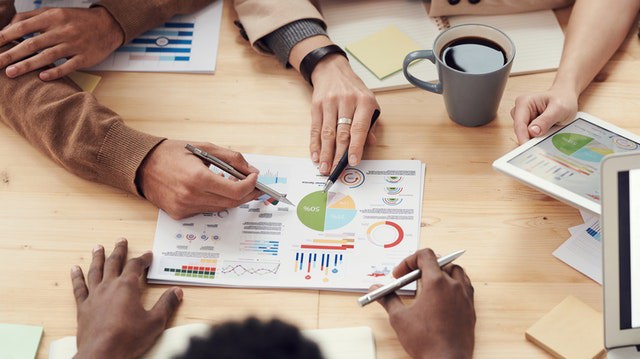 Progressive web applications have proved to be better than native web applications. They have increased the core engagement of the users with the web applications to a significantly high percentage, and these applications have shown tangible and highly successful results. They also improve user experience significantly. 
Due to their speed and fast-paced functioning, progressive web applications are also the future. Their loading technology is almost instantaneous. Also, one can easily install these applications on home pages and home screens of the devices they are used on and work towards creating a full-screen experience for the users. While progressive web applications are known for the fact that one can access them even without any internet connection, they can push out notifications as per the needs and requirements of the users.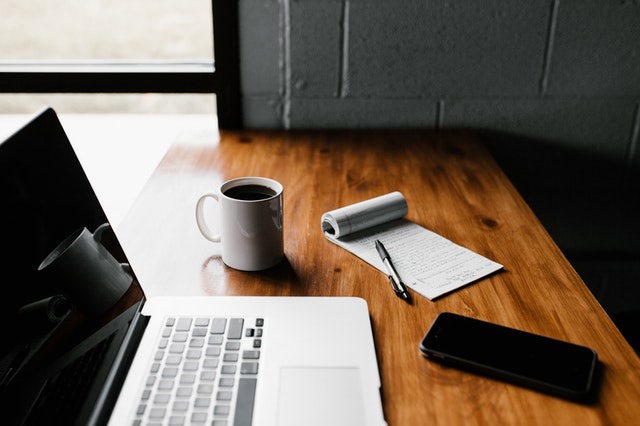 Progressive web applications are also supported by all software – iOS and Android – and devices – laptops, digital tablets, and desktops. That makes it effortless for users to access these applications. Progressive web applications are highly efficient and effective in usage. These apps make it easier for businesses to reach out to the audiences and maintain them on the web application pages, which ultimately delivers a high engagement due to an enhanced user experience. 
Conclusion
Progressive web applications also save a lot of time and money for businesses since they are the production layer and do not require developers to consistently go back to the back end to make any changes. As one can make the changes from the front end itself, businesses can quickly determine what works for them and what doesn't and improve the content and other elements to deliver efficient outputs. 
Subscribe to Saffron Tech
Explore your marketing zen with our newsletter! Subscribe now.