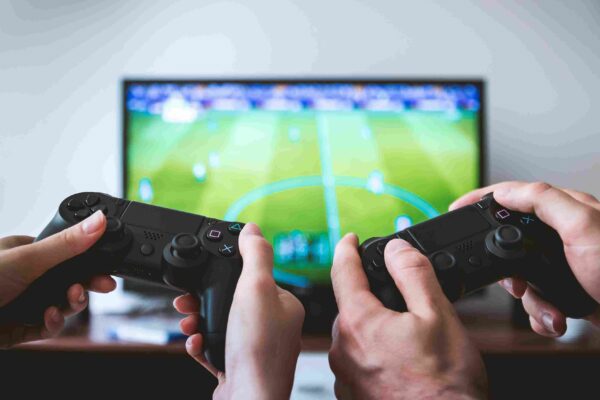 In comparison to the film business, the gaming industry is one of the largest spheres due to the ongoing evolution in the creation of games. With the expansion of modern technologies, game production has undergone a radical transformation, prompting companies to adopt new technologies to make gaming more distinctive than ever. Besides this, the Coronavirus pandemic has also led to tremendous growth in the gaming business. Video games have become a major source of entertainment in situations where individuals cannot leave their homes or have to avoid physical interactions.  A market research organization projects that the global gaming revenue will climb to $203.1 billion in 2022, up from $139 billion in 2020. And during that year, almost nine out of ten Americans were significantly impacted by video games. 
Additionally, Asia has the largest video gaming market in the world, with about 1.48 billion players, followed by Europe with over 715 million gamers. In 2022, an estimated 3.24 billion players played video games globally.
What follows? The future of gaming will continue to become popular in the following years, and the gaming industry will be home to major technology and trends. This blog will discuss the most cutting-edge game development technology and trends to watch out for in 2022. Let's scroll now! 
Top Game Development Trends in 2022
Let's examine the leading trends in the gaming development industry below:
1. Cryptocurrency-based Gaming 
With the advent of blockchain technology, Cryptocurrency has garnered immense popularity over the past several years. It compels corporations to engage in cryptocurrency games on a large scale. Advanced blockchain networks created and enhanced with cutting-edge technologies are causing the most significant shifts. Numerous startups and investors are embracing blockchain technology for game and application development in the gaming industry. Traditional games appear centralized because the weapons, skins, and characters – the code created for a certain game – cannot be used in other games. 
In contrast, crypto gaming allows each participant to own a portion of the game. If implied for other games, characters and other resources, as well as incentives and purchases made in games, will be transferable between games. 
Moreover, mobile game creators employ cryptocurrency to make online transactions across numerous platforms and sectors safe and easy. Due to the use of robust data encryption technology, blockchain has rewritten the rules of the gaming industry, reframing it as a viable industry with a plethora of prospects. By prohibiting hackers from gaining access to or damaging online transactions, blockchain technology enables organizations to protect their applications in a highly secure environment. 
This technology facilitates the safety and security of in-game purchases. In addition, blockchain technology will enable players to transition from a Pay-to-Win to a Play-to-Earn environment, enhancing the game's popularity and downloads. Thus, Blockchain can be a revolutionary, inventive, and promising platform for creating and storing in-game assets. 
2. Cloud-based Online Gaming 
Cloud-based gaming refers to gaming as a service or on-demand gaming, in which the cloud service streams content to personal devices, granting game participants access. It eliminates downloading and installing games on a computer or mobile device. 
However, having a strong internet connection is essential since it involves transmitting data or material via streaming services to the applications or browsers installed on the user's device. This enables the user to render and play the game on the distant server while interacting with everything locally on the device. There have been cloud-based games for a long time, but the infrastructure is a huge issue. Cloud service providers such as Google and Microsoft have enabled worldwide reach, allowing cloud gaming platforms to install and develop their applications across different locations easily. 
Despite its low monthly prices, the cloud gaming software helps users build their sense of recreation and how to live a healthy life. Providing this service has benefitted the game development firms. The most attractive aspect of cloud gaming is its adaptability.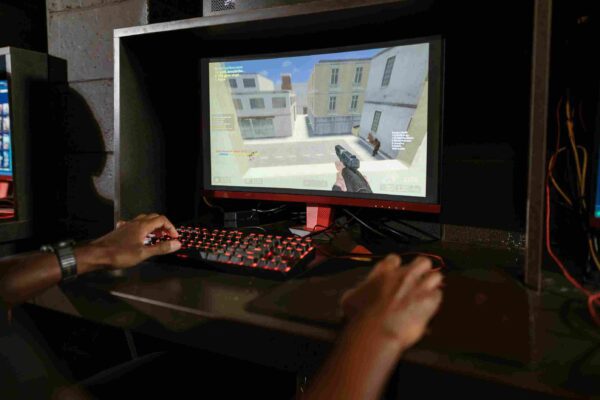 3. eSports 
eSports have been popular for years and are expanding quickly in the gaming business. They are even defined as competitive gaming for professional gamers. Popular home video games, such as Call of Duty, League of Legends, and Fortnite, include rivalry between players from various leagues or teams. Millions of fans worldwide watch and follow these games by attending live events, viewing them on television, or using internet resources. Streaming platforms like Twitch enable consumers to view their favorite gamers playing in real-time. 
It was estimated that the worldwide eSports industry would be valued at over $1 billion by 2022, representing an increase of almost 50 percent from the previous year. In addition, it is also estimated to increase by more than $2 billion in 2022. In the upcoming years, eSports will be a continuous trend in gaming app development. 
4. Gaming with Augmented Reality (AR) 
AR gaming combines audio material and game graphics, allowing users to observe and interact with the game and its visuals and content in real-time. In contrast to virtual reality gaming, which frequently requires a huge space to create an immersive atmosphere, AR gaming leverages the current surroundings to create a playing field. 
On the contrary, virtual reality games may require specialist VR gear, but augmented reality systems rarely employ them. Typically, AR games may be accessed and played on mobile devices such as smartphones, tablets, and other portable gaming systems. 
Pokémon GO is one of the most advanced AR games featuring a gyroscope, clock, smartphone camera, and GPS, enabling a location-based augmented reality setting. The screen depicts the current surroundings, and if there is a Pokémon around, a rustle of grass is audible; a touchscreen tap brings up the capture screen. When the AR feature is active, Pokémon are displayed in real-world surroundings. It actually feels real; you have to believe it!
5. Accessories 
Wearables relate to wearable technology, which consists of wearing electronic gadgets to enhance the experience. These electronic gadgets have sensors for detecting, analyzing, and delivering information in real-time to consumers. Smartwatches, wristbands, and rings are among the most popular wearable gadgets that utilize wearable technology. 
Wearable gadgets are frequently focused on health and fitness; however, the gaming business is also exploding with the development of wearable technology. The data-tracking wearables are used, for example, to track the gaming session attended by players; by utilizing and analyzing this data, they assist in improving the gaming experience for gamers. 
While some wearables keep track of everything from inspecting, measuring, and monitoring a gamer's performance in real-time, others are used to monitor the player's performance in real-time. In addition, separate microphones are required to increase streaming quality, hence enhancing the entire gaming experience for gamers throughout the world. 
6. The Emergence of 5G 
Due to the increasing high-speed demand and enhanced user experience, 5G networks are gaining significant popularity. The application's performance is the most important factor in increasing gaming app development firms' company income. Users find high-speed games more convenient and user-friendly since they do not have to wait minutes for their prize-based competition to commence. In addition, this type of aspect motivates users to exert additional effort to win every game. Consequently, businesses focusing on such areas are more likely to maintain contact with more participants. 
7. Mobile Gaming 
Mobile gaming is another trend in the gaming industry that will continue to expand in the upcoming years due to the increasing number of smartphone users worldwide. The global mobile gaming industry is anticipated to exceed 1.5 billion people in 2022. In addition, mobile games are also becoming one of the most downloaded apps in both the Google Play Store and the App Store since anybody can play them by installing their favorite games on their smartphones. Also, casual gaming is expected to attract a rising number of gamers and other mobile users who frequently spend numerous hours online. Therefore, it increases the likelihood that other gaming industries would invest in and profit from this market segment. Consequently, businesses and similar organizations can make cash and interact with a vast array of consumers or players. 
Takeaways!
These gaming industry trends will gain momentum by 2022 and beyond. Consider these when designing your future game or searching for methods to enhance an existing one. Undoubtedly, they can assist you in maintaining a competitive advantage and enhance user engagement extensively.
Are you also planning to invest in the gaming industry? Or do you already have a fantastic game concept in your mind that you wish to turn into reality? If that's the case, we can help you develop a hi-tech, interactive, and user-engaging gaming software that might help you gain both profits and popularity.
Our technical experts and proficient developers are well-versed with the ongoing trends and will be pleased to work with you. Get in touch today for any queries or consultations!
Subscribe to Saffron Tech
Explore your marketing zen with our newsletter! Subscribe now.