SaffronTech strives toward remaining ahead in the competitive market by crafting targets and strategies for the future, in advance. We had our third quarter Town Hall meeting with all the team members recalling past achievements and key milestones. It's crucial to reaffirm and reflect these milestones for continuous commitment towards the future objectives.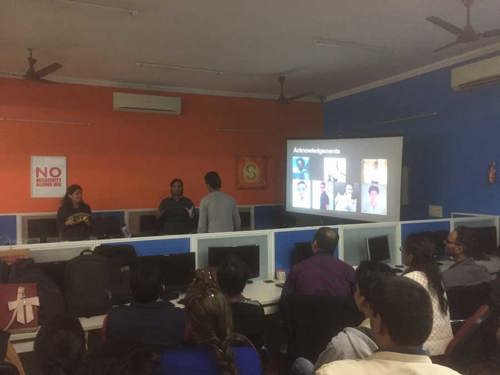 This quarter town hall meeting was conducted on 11th February in the office premises. The event began with our co-founders congratulating the team members for completing one more successful quarter. The continuous dedication and hard work of all the team members have played an important part in company's exponential growth.
Mr. Gaurav Sabharwal began with giving a brief account of the upcoming CeBIT exhibition, which will be attended by our founders. The goal of CeBIT conference is to connect experts who strive towards pushing and challenging the technology frontier. CeBIT defines latest trend in IT sector, conducts talks of high calibre speakers, panel discussions and showcases product innovations. This exhibition is expected to engage thousands of people and more than hundred of exhibiting organisations to showcase services and technologies across numerous showfloor categories.
This was followed by informative presentations from our various department heads, covering all the aspects and future challenges. They demonstrated various groundbreaking software solutions created by our experts. These latest software included CRM, IoT and HR tools. They further illustrated the objectives and advantages of the software for exponential growth. Team members were then asked for their feedback and input to ensure equally successful upcoming quarter.
Towards the end of the town hall, Mr.Vibhu Satpaul announced Saffron's greatest achievement on becoming Microsoft Gold Partner. Team members congratulated each other on this enormous achievement and gathered around for the cake cutting ceremony.
February 25th was a special day for all the members of SaffronTech. Several cricket matches were held between SaffronTech and its sister companies. An umpire was rented to maintain the sport spirit and remove any kind of bias. At skyline Cricket Ground all the matches were played in front of a highly supporting audience, cheering them up. There was an ambience of fun, action and team spirit.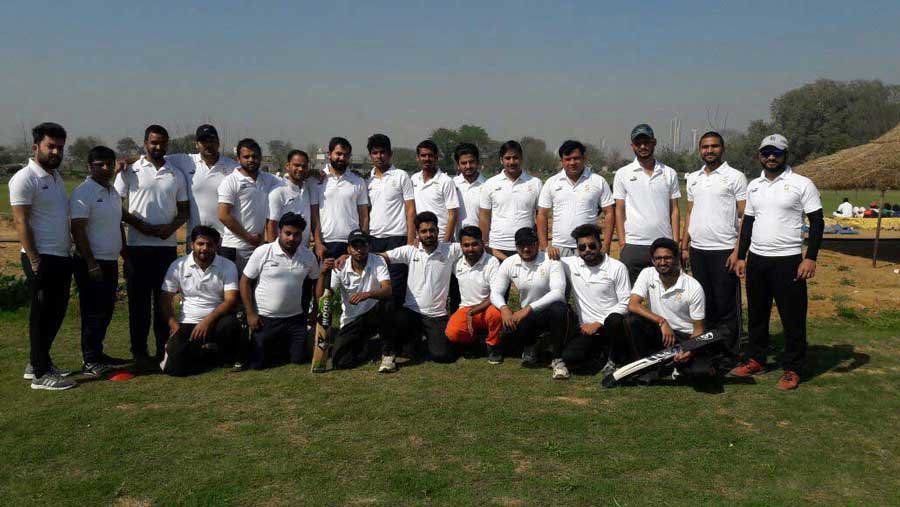 Every member of SaffronTech is now excited for the final match which will be played between SaffronTech and Collar Search as both the teams ranked high in their respective competition. The objectives behind conducting cricket matches is achieving excellence in the work with strong trust and integration among all the team members.
Subscribe to Saffron Tech
Explore your marketing zen with our newsletter! Subscribe now.