We live in an app-driven era!
Apps have become an inseparable part of our lives, an enormous credit goes to the dependency on apps, and its rise in the market goes to the influx of smartphones. You will be amazed to know that currently, there are 3.48 million android apps out there and 2.22 million active apps on the apple store. These numbers are going to increase at a swift pace every day! Did you know that a new mobile app is launched every day? A statistical forecast shows how 196 Million mobile apps will be downloaded from the Google Play store in 2021. Every single smartphone has 50 to 60 apps; therefore, marketers have a great chance to increase brand awareness, integration, and influence over the market.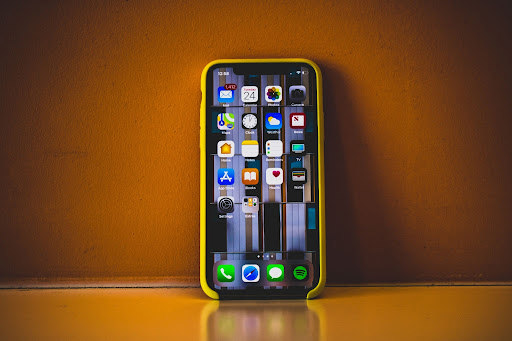 The rise of mobile apps is not limited to a particular industry as every industry out there has now moved to the digital platform, and how can they miss the chance to target their consumers to where they are already present; mobile devices.

But one of the sectors that have been completely transformed due to mobile apps is the FMCG sector. Through this blog post, we will find out how mobile applications have changed the FMCG sector.

Mobile Apps Are Accelerating Digital Transformation In The FMCG Market.

IIn the modern era, smartphones have become one of the best companions of shoppers. Now more and more people are spending time on their smartphones, and they are spending less time visiting a physical shop. No one wants to go through the hassle of going out, and with everything available on fingertips, why can't the same approach be used for FMCG products. Even the current lockdown has forced people who resisted technology to shift to mobile apps for FMCG shopping. In fact, mobile marketing for FMCG products is becoming a new trend!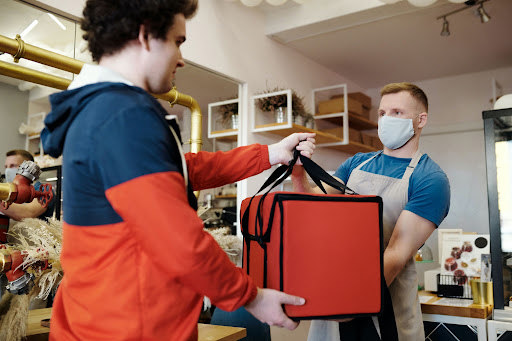 Like all other industries, even the FMCG has been revolutionized by technological advancement, and mobile applications are one of the best examples of such technological evolution. Now, shoppers are more interested in spending their commerce time on mobile phones, turning the earlier vibrant giant supermarkets into dead malls. Even the traditional channels used by the FMCG industry for targeting customers are becoming less effective since such channels are becoming savvier. Hence, mobile marketing for FMCG products has taken over. Even marketers have realized that customers pay less attention to TV ads, banners, websites, and pop-up ads.

The Influence Of Mobile Applications Over The FMCG Industry.
The Convenience Of Ordering Food.
For the millennial customer base, food on demand is acting as a magic wand since, after a tough day at work or college, no one wishes to go out to buy daily needed products. Even ready-to-eat food items are delivered piping hot to the customers' doorstep, which changed the marketing strategy for the FMCG industry. All the FMCG firms currently using mobile applications for their products must have seen a rise in the purchase, just because of the on-demand home delivery feature.

Advances In Location-Based Marketing.

Even geo-locating the clients is turning out to be a big win for the FMCG sector since its basic idea is to bring in enormous luck. The advanced modern-day location-based administrations of mobile apps like beacons and geofencing allow firms to attract potential clients before entering the physical area.
You should know that the FMCG industry uses geofencing through mobile apps to inform customers whenever they get near the store. Gone are those days when you needed to pay a clown for standing outside your store with a banner in hand as we live in the era of mobile apps.
Redefining Customer Retention & Loyalty.
It has become easier for FMCG firms to nurture loyal customers through mobile applications since qualifying a loyal customer base becomes easier when every customer uses your mobile app.
Now loyal customers can feel more special through special coupons and offers sent on mobile apps. It adds value to the loyal customer base, and it also helps to turn the loyal customers into brand advocates.

Versatile Payment Solutions
In addition to getting a wide array of options and the same product at different prices, consumers also get the advantage of versatile payment methods. You should know that consumers find mobile applications safer for making any payment compared to websites. With so many options of payment, mobile app payment proves to be more convenient to the customers. According to a survey, almost 80% of consumers claimed PayPal or Alipay as their preferred transaction method! In 2020, Online UPI or United Payment Interface held 41% of the online transactions in India. It was the most popular mode of payment for food and groceries.
FMCG Battleground: Fighting A Price war!

Due to the advent of mobile applications, the FMCG sector has fueled the price war, making products more economical for consumers. Every FMCG firm out there is looking forward to giving the best price to the customers, and that's why they are coming up with so many discounts and offers available only on mobile applications. This trend will continue for a long time, and it will keep on making the FMCG products a lot cheaper than what you will buy in physical stores.

You Can Make The Most Out Of This Opportunity.
Every industry has to go through some transformation because of the changing market landscape or technological evolution. Instead of considering these changes as a threat to your firm, you should start embracing them. Well, the same can be said about the rise of mobile applications in the FMCG industry.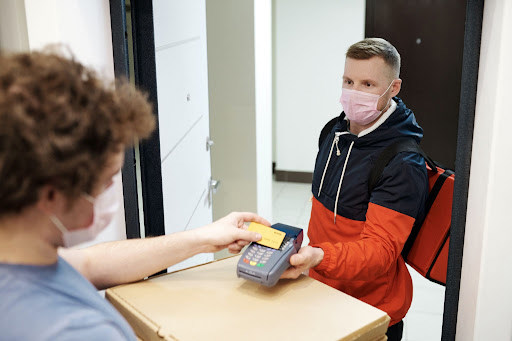 As a marketer, if you start using a mobile app for your FMCG firm, then you'll be engaging customers in a completely different way. You can convert the current mobile traffic into repeat visits and increase your sales as well. By enticing, engaging, seamless, and unique mobile apps, boosting brand loyalty becomes very easy.
When perfectly aligned with your marketing strategy, mobile apps and notifications can do wonders for your firm and make people succumb to buying your products. And the best part is building a mobile app will not burn a hole in your pocket.
Getting Creative With Mobile Apps For FMCG
You will have unlimited options when you start planning to integrate POS and retail functionality into your mobile applications. And you can thank a wide array of technologies for such ease of integration in mobile apps.

Wireless, Bluetooth, GPS, beacons, chips, QR codes, mobile payments, Facebook eStore, and hashtag scanners are some of the best opportunities that when it comes down to improving the features and functionality of your mobile application.

Some of the most common functionality you can include in mobile apps for FMCG firms:
Allow users to send unique app downloading invites to Friends.

It gives an option to the user to share the ratings and reviews of the product on social media.

Enable users to find out the nearest store and the current sales or discounts in those stores.


Let users see which experts use a specific product. It helps a business integrate simple games to win discounts and upload user-generated content.
Is This The Best Time To Invest In Mobile App Development?

If you compare wearable device app development with all the traditional marketing channels your firm used, you will find mobile app development to be a lot more economical. The size of your business doesn't matter, any mobile app development will require lower capital investment, and you will get more time to market as well. You will instantly start getting benefits for your firm after the app development, and this will also act as an essential source of a valuable database for you.
The mobile app revolution has transformed almost all the industries out there, and the FMCG industry is no exception to this change. With the increasing use of mobile phones and increasing dependency on mobile applications, the FMCG will keep growing and engaging customers on mobile devices. App development for FMCG products will be the next trend! If you are not in the mood to lose a golden opportunity, then you should start working on launching your mobile app for your FMCG market and add a new source of income for your firm.
If you are looking for App development for FMCG products, connect with Saffron Tech. We have over 12 years of experience building applications and websites for players in all domains. Get in touch with our seasoned executives to know more about how we can help you.
Subscribe to Saffron Tech
Explore your marketing zen with our newsletter! Subscribe now.