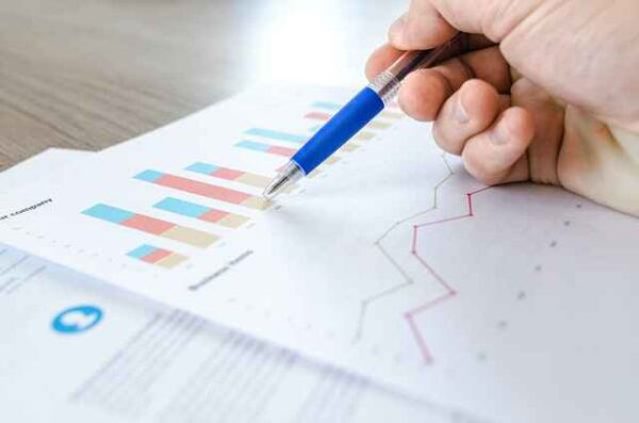 One of the most complex aspects of digital marketing is managing customer data. A customer data platform could be the answer if you want to manage your client data appropriately. This technology comprises a platform meant to address the issues of data integration, labeling, and storage. You can get a holistic and unified picture of all consumer actions in one streamlined data platform by using it, which gives you more information to build and execute your strategies.
Effective marketing requires bringing all of the data together in one location. While the data is widely available, it is frequently dispersed among various silos—databases, systems, and platforms that reserve a company's data but are not linked to one another.
To develop an accurate consumer portrait, you will need access to first-, second-, and third-party data. It may be necessary to piece together huge volumes of prior behavioral data from numerous sources to construct a comprehensive picture of the customer. 
A Consumer Data Platform (CDP) is a software that gathers and organizes customer data from various sources. Other systems and marketing initiatives use it. CDPs gather real-time data for each client into a single profile. Customer relationship management (CRM) and Data Privacy Management (DMP) are two main aspects of this topic.
What Is "Customer Data Platform," And What Does It Mean?
A Customer Data Platform (CDP) is a marketing technology platform that includes several tools to help your digital-first marketing team manage and extract insights from customer data. Standard features are a client database, marketing automation, and management tools for multichannel campaigns and real-time customer contacts.
Companies now have more data at their disposal than ever before. These are transactional, demographic, and behavioral data, with varying personalization ranging from specific clients' perceptions and purchases to their interactions with your company. The difficulty is that this information is usually kept in the repository for organizational or technical reasons, making it difficult for businesses to provide consistent consumer experiences across channels and devices.
CDPs gather a lot of information on customers who do business with a company, create a detailed customer profile, and interact effectively and personally across all channels. Why is it necessary to collect so much data about a user in the first place? The more information you have about your "perfect" customer, the easier it will be to use lookalike modeling to find and promote others similar to them.
Customer data is information that customers leave behind when they use the internet and interact with businesses online and offline. Even though recent regulatory debates (such as the General Data Protection Regulation – GDPR) has altered how companies collect and manage this data, they are tremendously valuable.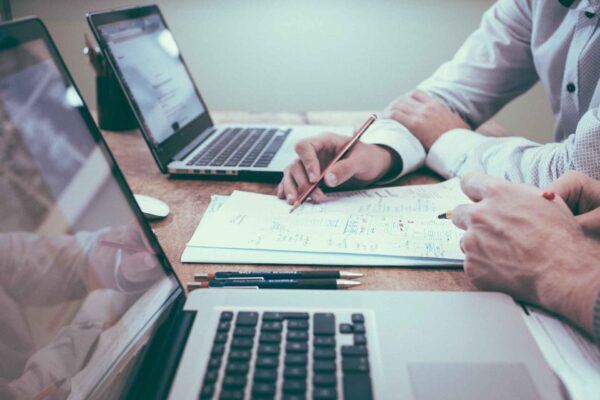 Customer Data Platform: Prime Four Types Of Customer Data
Each CDP's customer profile is built on information about an individual's identity. This type of data can be used by businesses to identify each customer and avoid costly duplications. Identity information includes:
Name:

first and last names
Demographic:

Age and gender 
Residential:

Detailed address, zip code, and city
Contact:

Email or phone number
Social:

Twitter or LinkedIn handle or email address
Professional:

Work title and employer
Account:

Company-specified user IDs and bank account numbers 
When joined with identification data, descriptive data creates a complete picture of your customer. Depending on the type of business, the descriptive data categories will differ.
A vehicle dealership, for example, would collect lifestyle information about its customers' cars, whereas a diaper firm might collect information on the number of children in their customers' households. Descriptive data consists of:
Hobby Information:

Magazine subscriptions and gym memberships
Career Information:

Prior employment and salary information
Family Information:

Number of total children and marital status
Lifestyle Information:

Vehicle type, home, and pet
Quantitative Or Behavioral Data
Customers' behaviors, reactions, and transactions are all quantitative data points that companies may utilize to understand their customers better.
The following are examples of quantitative or behavioral data:
Customers' purchases, returns, number of abandoned carts, and order dates. 

Data analysis of RFM (Recency, Frequency, and Monetary value).

Email communication data—email openings, click-throughs, responses, and messages date.

Online activity statistics—website visits, product views, and social media participation.

Service agents—communication dates, information concerning queries, and contact information.
Qualitative data is required to differentiate consumer data. This type of information includes any information regarding a company's customers' motivations, attitudes, and opinions, regardless of how important they are to the company. Some examples of qualitative data are as follows:
Information concerning motivation, such as "How did you hear about us?" Why did you decide to buy this? Or What influenced your decision to choose this product above others?

Information about how to rate a product, such as How would you rate this product? What would you say about our client service? Are you likely to recommend us?

Information about one's attitude, such as favorite color, animal, cloth, or food.
CDPs can collect and organize a wide range of information. It's important to remember that your business and industry greatly influence the particular data and data categories relevant to you.
Who Makes Use Of A Customer Data Platform (CDP)?
A marketer or advertiser is a typical user of a consumer data platform. To achieve corporate success, this individual is accountable for recognizing their customers' requirements, developing marketing strategies, and personalizing products and services to their clients.
Not only marketers but any individual who requires advanced analytics can benefit from CDP. Dashboard data provides crucial insights and aids in conducting a more thorough examination.
A customer data platform, in general, is an excellent option for firms that use programmatic advertising and digital marketing, as well as enterprise-level corporations, agencies, and eCommerce businesses. A CDP, on the other hand, can benefit any company dealing with diluted data sources and data silos.
A customer data platform may provide a wealth of useful data to many different departments within your firm. These include:
Marketing:

Analyze data from marketing campaigns, such as what content was downloaded and which emails were opened and clicked on.
Sales:

Before a customer joins your company, you should know how frequently they connect with you and what they are looking to purchase.

Customer Service:

It's critical to quickly identify the client and review their customer service history, including open and closed customer service requests and whether or not they were satisfied with the conclusion.
What Are The Advantages Of Using A CDP?
Marketing directors must manage, analyze, and act on hundreds of marketing apps as first-party customer data extends. Despite the enhanced efficiency, the rise of the marketing ecosystem has resulted in challenges with data redundancy, integration, and precision.
By automating the accuracy and integration of consumer data, a CDP can profit from marketing departments and other departments across the firm.
In addition to this, the following are some of the most significant advantages of CDP implementation:
Increased Marketing Efficiency
A CDP integrates customer data with unique identifiers to create a complete image of each client. The CDP automates numerous manual activities, allowing marketers to concentrate on creative and analytical responsibilities. Better marketing campaign modeling, targeting, and personalization result in more relevant customer experiences across channels.
Expanded Enterprise Collaboration
When a CDP aggregates data from across the organization and assembles it available to customers through several channels, it stimulates collaboration between previously disparate departments. Thanks to data unification, businesses can better understand how audience, customer experience, and execution goals fit together. Audience portability assures a more consistent, informed customer experience for all customers.
Marketing departments that "own" CDPs can occasionally handle data gathering, analysis, and decision-making. When marketers have complete control over the process, they may spend less time segmenting and generating audiences, implementing campaigns, and analyzing results. On the other hand, engineers may be required to perform in-depth data analysis and provide assistance for integrations. It is especially true as CDPs transition from marketing to sales and service.
A CDP acts as the company's central store for all consumer data. Each customer's profile is created using normalized and stitched data. As a result, a long-term customer database is established to facilitate data gathering and delivery.
Stronger Regulatory Compliance
Businesses can obtain better internal control over customer data and meet the diversity of standards presently influencing their operations worldwide by creating a CDP. Healthcare marketers must follow HIPAA and HITECH rules. If you do business in the EU, you must follow GDPR, and if you do business with Californians, you must follow the CCPA (California Consumer Privacy Act). Most CDP companies are ISO and SOC approved for best practices in handling Personally Identifiable Information (PII).
Conclusion
There's no distrust that a CDP is an extremely valuable tool. It keeps your sales, marketing, and support teams from working in repositories, pulling data from different systems, and failing to realize how that impacts other efforts. A CDP, on the other hand, grants access to the same customer data to your entire company. 
If you are not sure what's ideal for your company, contact our experts for a complete consultation. At Saffron Tech, we will assist you in determining the best solution for you with our highly qualified and professional team.
Please visit / to get in touch with us right now.
Subscribe to Saffron Tech
Explore your marketing zen with our newsletter! Subscribe now.