The relationship between a brand and its customers has changed dramatically; the way they interact has taken a new shape. With the recent technological advancements in app development services and web development services and the spread of Covid-19 disease, online customers have shifted their dependence primarily to digital platforms.
As per the data published by an online website, the online sales during holidays went up from $138.65 billion in 2019 to $201.32 billion in 2020. As per Harvard Business Review, 73% of customers utilize multiple channels in their purchase journey. The customers want to gather as much information as possible from more sources to be 100% sure before making the final purchase decision.
Not just that, as we all know that social media is a great platform, and with the help of several app development services, it has enabled itself to reap immense growth in terms of engagement and audience reach, due to which 54% of online viewers use social media platforms to study and research about their products.
A large proportion of online audiences expect businesses to provide online assistance or customer services on social media platforms. Times have changed because now customers want to stay connected with the brand, and that's why they prefer following them on several social media platforms.
Almost 90% of the online users with a social media account use a particular social media platform to stay connected with their favorite brand or business. The demand of the customers to keep in contact with the brand or company has significantly increased. 
What is an Omni-Channel Experience? 
An omnichannel experience works excellent when it comes to the enhancement of consumer experience. It creates a bridge between the physical store and a digital store.
An omnichannel approach offers a multichannel pathway that can help businesses provide a better customer experience whether their customers plan to shop from their website through smartphones and desktops or visit the brick-mortar shop.
As per a study published in 2019, businesses that utilized more channels (three of more than three) had a 287% greater purchase rate than those that used a using channel approach. This shows how important it is for businesses to maintain an omnichannel campaign.
When we talk about an omnichannel strategy, we talk about the customer experience an individual has on different channels, but we also focus on the entire customer experience.
An omnichannel strategy will incorporate features like offline access, digital ads or videos they see in a store, digital voice assistants like Siri, Alexa, Google Home, and other technologies like real-time chatbots, IoT devices, etc.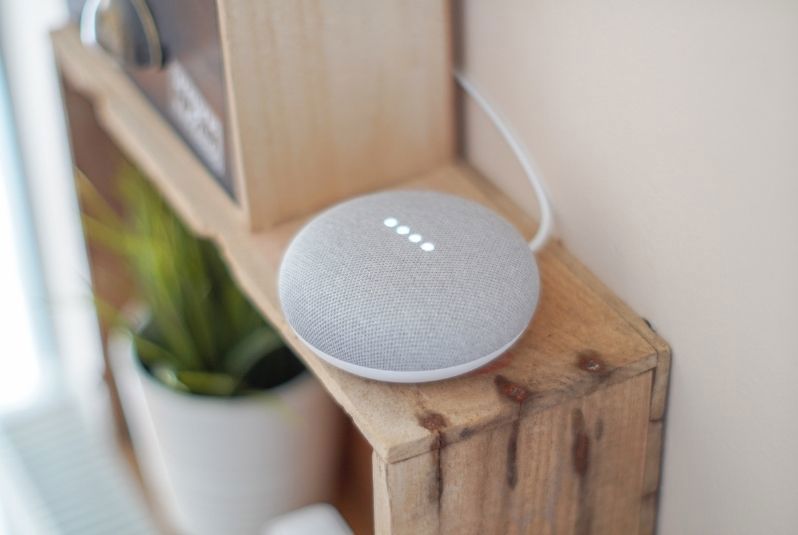 Having a robust Omnichannel Customer Service mechanism is not about being available on all different channels, it's more about providing a smooth customer experience on all channels such that your customers have a consistent brand experience and have access to interact with your brand at all times.
But this strategy is not that simple or easier than it sounds. According to an online survey, only 13% of customers felt that businesses are working at their full potential to deliver a seamless experience across multiple platforms.
Several businesses have now shifted their hopes onto Artificial Intelligence. They expect AI to be the only solution, but even AI cannot enhance their customer experience if they don't have an omnichannel customer experience strategy. 
Organizations must combine their AI technologies with an Omnichannel Strategy to ensure that they aren't implementing AI-based solutions just because AI is modern technology to have. Once you have an Omnichannel Strategy, using AI will help your business get great results.
The major problem with organizations, which is very common to see, is that they focus just on a single part, such as AI used in customer interaction like chatbots. Chatbots can enhance customer experience, but they can't provide your customers a seamless experience across all channels.
To provide a seamless customer experience, organizations must utilize AI and an omnichannel strategy on all agents. We have mentioned some ways through which you can use agent-facing AI to enhance your customer experience.
Enhancing Digital Interactions For Agents
If an urgent issue had to be resolved over the phone, then using consumer-facing AI could be complicated. It is very frustrating for a customer to follow the automated bots that prompt instructions with numerical menus.
When it comes to resolving issues using voice technology, then it can be challenging for the voice-based bot to understand what the customer is saying because of a different accent or tone.
Any misinterpretation in understanding what the customer is trying to say can lead to risky outcomes. A much better way to implement an AI is to have an AI-based solution in the contact option.
We can use AI to assist customers via messaging, email, and chat conversations. The AI can evaluate or analyze the language with the help of which it can categorize the query and send relevant answers to the customers; This will help the agents provide the correct answers.
Enabling Faster Response
With the agent-facing artificial intelligence, your customer can experience a faster response rate. The robotic calculations or Robotic Process Automation would help the agents to generate quick responses.
The RPA can easily analyze the stored information like past transaction trends or account balances. It will help both customers and agents to question or answer questions that require more details. Using this, you can easily skip repetitive and mundane tasks.
For developing Agent-Facing or Consumer-Facing AI, you have to gather tons of information. This can be a complicated task because building a resource out of all the previously collected information and data can be challenging.
But by using an agent-facing AI, agents can gather information about those areas where the AI could not answer because of missing details or scattered data. The agents can mark these questions, which can be answered in some other content. Therefore Agent-facing AI can be used to fill the gaps and enhance the organization's ability to answer a wide range of questions in the future.
Once you write, create, and frame those answers, you can easily upload them into the knowledge base. When a new customer prompts the agent with the same question, an automated answer would be already available with the agent.
If the organization can store and maintain a resource base where all these questions can be saved, they can easily create or frame answers to them, which will help the agent and the agent-facing AI.
Providing Seamless Movement In-Between Channels
Apart from providing responses at an efficient speed and reducing the agents' workload, AI can also help the agents evaluate a consumer's past interactions. Organizations should store all the information related to customer interactions, be it over a call, a social media platform, or a text.
Due to this, the agent-facing AI will evaluate whether a customer is talking to the agent for the first time or for the fifth time. This will help the agent in preparing their answers accordingly.
Digital assistants can assist the agents in gathering data about the consumers from the CRM solutions, enabling the agent to interact with the consumers and more details and information. How does a customer benefit from this?
The customer who is reaching out to an agent for the second time does not have to explain everything from the beginning; he or she doesn't have to explain the whole interaction once again. This will reduce customer frustration drastically. 
Agent-facing AI will also provide a seamless interaction to the customers across all channels because now the agents and the AI will be able to handle the customer queries in a better manner.
Conclusion
For businesses and brands across the world that wish to enhance their customer experience, a robust omnichannel approach for customer services is a great way to improve their customer satisfaction. The motive for such companies shouldn't be just being available on all channels; they should focus on providing a seamless customer experience across all channels. They have to offer a smooth experience to their customer at all times, across all channels. Combining artificial intelligence and a CX strategy should be a great way to provide better customer service to their customers.
Subscribe to Saffron Tech
Explore your marketing zen with our newsletter! Subscribe now.