Capitalize Growth In The Hyperconnected Wearable World
Explore broader possibilities of IoT products with our solutions.
Saffron Tech offers wearable technology solutions to design and develops wearable technology devices such as the wrist or armband or pendants using easily integrable technology. Our programmers use the most suitable languages such as Java Swift, implementing the latest wearable trend to create an optimized wearable product that minimizes the business's time to market and helps the organization ensure safety, well-being, and efficiency.
With over ten projects under Wearable Tech alone, Saffron Tech has dedicatedly worked to design, develop, and deploy a native-based web and mobile application for a fitness tracking service. We have been able to provide an interactive interface that helped them track their health and fitness and understand the importance of overall well-being. Also, give parents access to the right tool for monitoring and approving their kid's physical and device networking activity.
We are an emerging wearable technology solutions provider and aim at delivering technology-driven solutions to help your business gain a competitive edge in the market.
Maximize Your Business With Modern Innovation!
Our Wearable Devices App Development Solutions
Today Saffron Tech's wearable devices app development services are scattered across a wide industry spectrum. We understand the consumer market and develop wearable tech solutions as per your business setting. We serve wearable tech solutions to different verticals:
Healthcare Wearable
Smartwatch App Development
Fitness Wearable Development
Lifestyle Wearable Applications
Safety And Security Wearable Development
Why Are We Best In The Business? Explore Our Use Cases.
How Did We Convert Tech Dreams Into Reality?
We have developed a medical application that can offer medical reports, simple prescriptions, and reports based on a preliminary physical scan conducted by the doctor or nurse in a clinic or hospital.
We designed and developed a workout program application for mothers going through the postpartum period by choosing and subscribing to one of the three packages. The users will create a profile, subscribe to a plan, and practice the workout routines according to their convenience.
Saffron Tech can help you accelerate your wearable transformation along with next-gen capabilities. We have a team of prolific UX Consultants that ensure a top-notch user experience. The wearable market is enormous; we can help you surmount it! Choose our tailor-made wearable tech solutions and tap into a massive commercial potential zone.
Case Study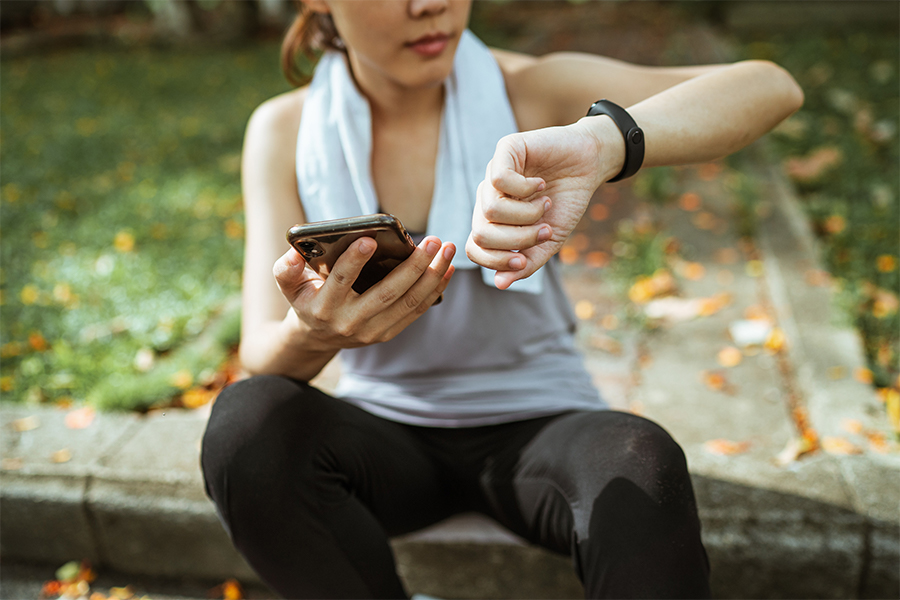 An IoT based Fitness App Designed For Customer Wellbeing and Happiness