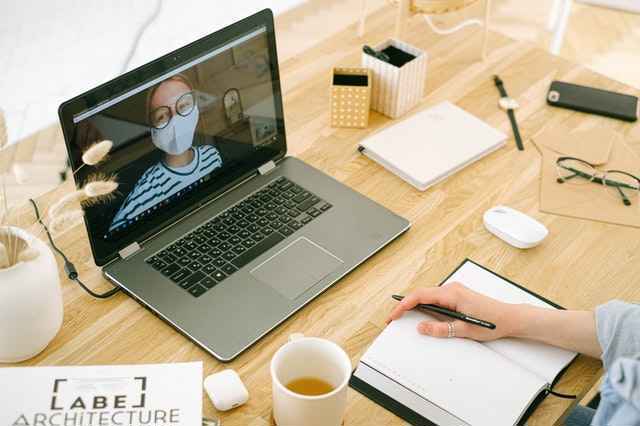 The global COVID-19 has altered the way we work drastically. It accelerated the pace of our lives even further, forcing businesses to compete based on speed. Companies must consider personnel augmentation and tools and tactics if they want to expand their firm. In this article, you will learn why, in the post-COVID era, staff augmentation is a requirement.
Simultaneously, IT departments must continue to support their enterprises by building new business capabilities. Organizations have generated new competency by combining internal and external resources in IT staff augmentation. Staff reinforcement contractors and consulting teams hired according to a statement of work are the most common external resources.
Traditional resilience planning will fall short in the event of a pandemic. Learn how businesses may improve their response. The COVID-19 virus, often known as the coronavirus, is a fast-spreading threat to businesses and investors worldwide. Because of today's global and interconnected economic environment, there is a significant risk of global supply chains being disrupted, resulting in significant revenue losses and detrimental effects on economies worldwide.
Is hiring more IT staff during and after COVID-19 a realistic strategy in the coming years? 
Continue reading to learn more.
What Is The Purpose Of Staff Augmentation?
Staff augmentation is a short- or long-term approach that addresses resource shortages. The procedure entails employing a group to occupy a location devoid of employees or qualified workers. The contingent workforce is made up primarily of contractors, consultants, freelancers, and even remote workers. 
Bringing in outside support as staff augmentation might assist a company in meeting its goals. A staffing agency can assist you in finding suitable and experienced employees for your company. They can work for your firm and assist you with the extra work. Because personnel is an expert resource, the organization does not need to invest time and money in training them; instead, they will have the necessary knowledge and expertise to accomplish the project right away. 
This service is already in use in the IT and engineering industries. Large projects have a high need for highly skilled people, but other businesses may also gain. Saffron Tech has a lengthy history of providing IT staff augmentation services so that you may entrust them with all of your needs.
Positioning Of Staff Augmentation After The Pandemic
The main objective of staff augmentation services is to temporarily or permanently expand your company's capabilities if required. The post-COVID age will be a season of economic recovery. Staff augmentation can reduce overburdening demand in the short or long term. It comprises a team to fill a hole left by a lack of full-time personnel or employees with the necessary qualifications.
The world had already seen rapid technological growth before COVID-19. Because of the abrupt confinement, a new set of "great strides" had to be made. The COVID-19 epidemic accelerated modernization and forced the globe to function virtually. As a result, the growth of teleworking has accelerated. Employees discovered they could work from home, and companies realized it could be more profitable. 
However, some, but not all, of the outcomes were beneficial. Thousands of workers were laid off due to the closure of various businesses and the halting of commercial initiatives. Even though the outbreak had a devastating effect on the global economy, the economic downturn lost thousands of jobs. An appropriate service to adapt to this situation is staff augmentation.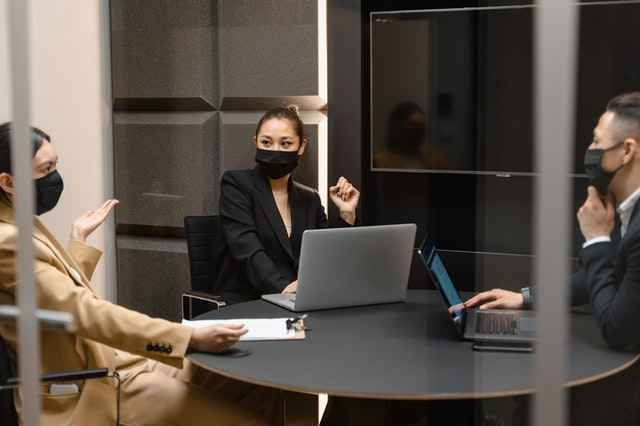 Staff Augmentation: An Optimum Way To Grow A Business Post COVID-19
You can accomplish more for your company in less time if you use this technique. And the post-COVID age is unquestionably a period of rising economic activity. Should you stop accepting orders or jobs from those who want them now that the economy is improving? 
Continue reading to know more.
There are two plausible explanations for this:
There is already a limit on how many personnel you can employ.

No one on staff has the necessary skills or knowledge to handle the new contract or order.
In this case, staff augmentation makes great sense. The exponential growth of telework makes reality acceptable, especially when compared to today. However, let us examine the benefits and solutions of this strategy.
Top Benefits Of Staff Augmentation 
The goal is to get rid of the restrictions. Some businesses are encountering difficulties, while others desire to grow. As a result, you will benefit from the following:
Transparent Workforce –

Sophisticated project management tactics and communication technologies keep you informed about every process step.
Complete Project Development Control –

You assemble a team of experts while remaining in complete command of the development process.
Visibility Of Progress –

Agile and scrum concepts are commonly used by development teams, guaranteeing that you are continually informed about the status of your projects.
Quality Resources And Skill Sets –

You can pick from an international talent pool.
Employees From An Expert Team –

You get to choose the candidates you will be working with when you engage an outsourcing company.
Flexibility –

You have ultimate control because you can hire as many developers as you need at any one time with staff augmentation.

No Additional Charges –

There are no setup or maintenance fees, and there are no hidden costs like equipment or office leasing.
These are some of the benefits of using this service. We foresee a thriving company that provides staffing services.
Future Of Staff Augmentation
A market research agency estimates that the Staff Augmentation Services market will increase at a CAGR of 3.53 percent from 2022 to 2025, with an incremental spend of 480 billion. These figures show that staff augmentation is becoming more widespread worldwide. A smart approach to sourcing staff augmentation services might open up various doors for buyers. The market impact and new opportunities offered by the COVID-19 pandemic are also discussed in this research.
As a result, the post-COVID-19 staff augmentation has addressed the faults of its predecessor. To assist businesses and freelancers in finding their ideal fit, staffing solutions providers use the most up-to-date HR technology tools. Staff augmentation is being used more frequently in general.
Reasons For Staff Augmentation's Increased Adoption Post-COVID-19
Staff augmentation after COVID-19 is now more than just a cost-effective strategy due to various considerations. The numerous factors and reasons for choosing staff augmentation for your firm are listed below:
Added Participation Of Self-employed Tech Experts
Employers benefit from staff augmentation, as do freelance engineers, who are increasingly expected to offer value. Because they do not wish to work on conventional tasks, independent contractors actively participate in understanding the nature of the project entrusted to them.
An Increasing Number Of Engineers Who Speak English
Because of the internet, online learning, cloud computing, development programs, and other cutting-edge technology, tech professionals understand English grammar and vocabulary better. As a result, they can blend into their clients' corporate cultures.
Both Parties Committing To A Long-term Partnership
Following COVID-19, the mainstay of staff augmentation has been a win-win partnership between customers and independent contractors. Both parties now expect long-term teams to achieve specific objectives.
Technologically Sophisticated Platforms For The Recruitment
In this area, the staff augmentation model has been completely overhauled. Because of the widespread usage of HR technology platforms, hiring has become more precise. Staff augmentation is now more complete, considering engineers' technical and soft skills.
Guidance And Support To Contractors Before Placement
Staff Augmentation's pre-engagement preparation of engineers for the customer involves several tools, processes, and people. Because the resources are well-versed in the complexities of their interaction, the customer benefits, and management's workload are reduced.
Factors To Consider Before Contacting An IT Staff Augmentation Service Company
Surf through your social presence, references, and testimonials before deciding on the right Staff solutions provider.
Understand Your Desires And Needs
First and foremost, determine which departments are lacking in resources. Also, ensure what resources would be the most suited for them in terms of skills, experience, expertise, and other factors.
Identifying Potential Candidates
Thoroughly vet individuals through examinations and interviews to guarantee that your time and money are well spent.
Getting Your Employees Off To A Good Start
Expect nothing to fall into place after the contractual personnel has been hired. You must devote additional time and effort to ensure that new team members are accepted and feel at ease with the rest of the team. Employees' should also be informed about your company's policies, values, and procedures.
Regularly Nurturing Relationships
Following the integration phase, you must maintain a healthy working relationship with the new members by regularly requesting their opinion and thoughts.
Conclusion
When companies adopt staff augmentation to handle pandemic concerns, they get various advantages. Businesses have had to adapt and implement the right solutions at the right time due to the epidemic, one of which is staff augmentation, which will continue to be a critical business model even after the pandemic is over. Don't hesitate to contact Saffron Tech if you have any questions about staff augmentation following COVID-19.
Please visit https://www.saffrontech.net/ to get in touch with us right now.
Subscribe to Saffron Tech
Explore your marketing zen with our newsletter! Subscribe now.