The Era Of Digital eCommerce And Sales
Today, digital eCommerce attracts the world's most prominent CEOs and growth marketers. We see a growth in the number of businesses that want to optimize their digital commerce strategies. They want to align their resources, benchmark their performances, and develop new tools or capabilities to generate revenue growth via digital channels. Today, eCommerce is growing at an exponential rate; in India, the market size of the eCommerce industry was expected to reach $50 billion. However, experts suggest that these numbers will grow at a whopping rate. They expect the Indian eCommerce industry to come to a whopping $200 billion market size by 2027!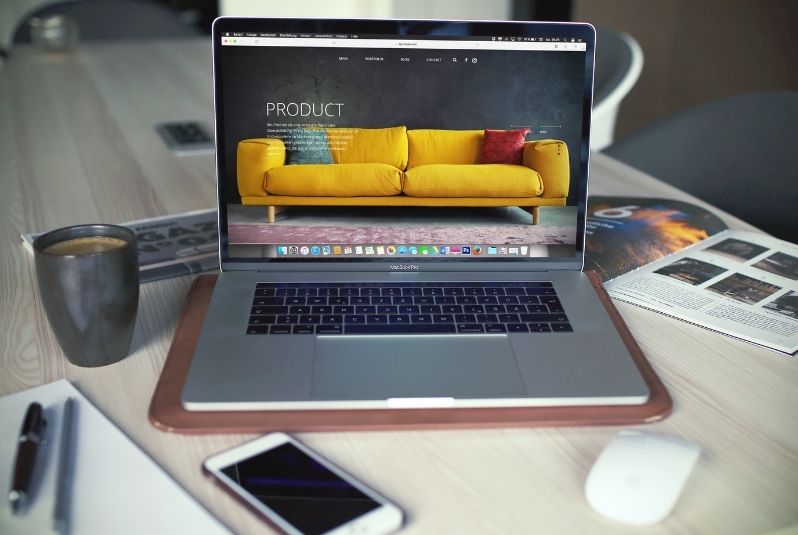 Source: Unsplash
The global eCommerce retail sales are also showing no signs of slowing down. According to Statista, they estimated the retail eCommerce sales of 2020 to be around $4.28 trillion. However, experts expect the e-retail revenues to reach a massive $5.4 trillion mark by 2022. Trade and technology are essential factors for the economic and social development of a country. Technology has been one of the most efficient ways for a nation to differentiate itself from its competitors and build competitive advantages. Electronic commerce has been experiencing rapid growth, coupled with the increase in Internet users. 
E-Commerce Architecture: Essential Infrastructure Of eCommerce
Ecommerce Architecture is a client-based architecture. The system integrates with various ERP systems, and as expected, a rollout of 5,000 items in 40 countries can happen soon. The job is to create an e-commerce architecture as a PHP web application. 
It should be simple to scale, provide high dependability, allow for central maintenance, and accommodate a multi-brand presence. Data storage implementation is possible using one (or more) SQL server instances. However, other techniques such as NoSQL databases (such as MongoDB) are also possible.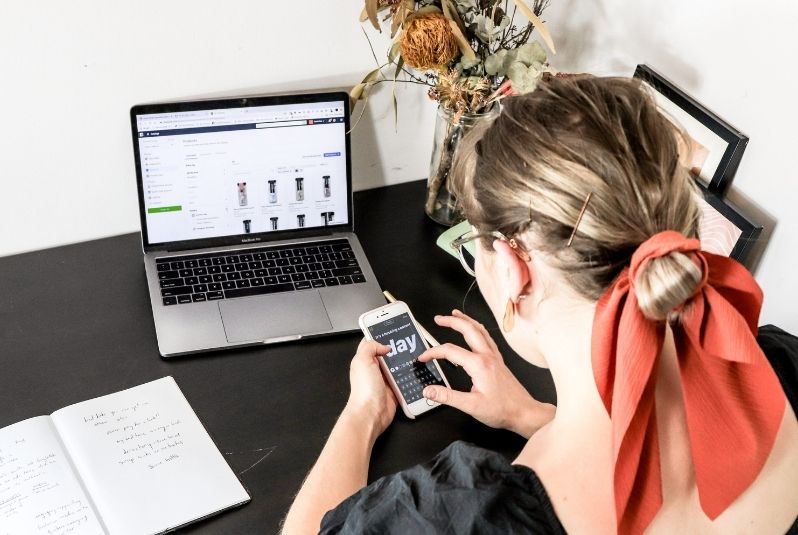 Source: Unsplash
The website's layout should make it easy to identify goods and categories so that visitors and search engines may find them as quickly as possible. We can deduce the most significant features of eCommerce architecture.
We can say that –
It is a client Based Architecture

It is used globally for online stores

Mainly done through PHP web Application
While talking about website architecture, we must not forget a few crucial aspects. We must consider a crawling and efficient directory for websites. Technological architecture, or AT, is the subject of this idea. We must also consider the correct classification, labeling, and arrangement of website content. These terms pertain to information architecture or artificial intelligence.
At last, we must closely evaluate the two primary principles of creating search engine optimized websites. These include technical architecture and information architecture. They help you in providing a beneficial experience for users. Let's discuss the classification, labeling, and arrangement of website content.
Why Categorizing And Arranging Website Content Is Important?
The act of categorizing and arranging a website's content so that customers can readily access it after browsing is known as information architecture. The procedure is performed (or should be performed) by the technology's architects. The technique of projecting the technological and upright features of a website is known as technical architecture. Web developers are the ones who are most aware of this. Keep in mind that SEO requires an understanding of both information and technological architecture.
The Institute for Information Architecture defines information architecture as follows – 
The shared digital media's structural design

The art and science of arranging and labeling websites, intranets, online communities, and software products make them easier to use and identify.
What Are Some Service-Oriented eCommerce Architecture Models?
Enterprise Level Model

Functional Level Model

Operational Level Model
There are supplier and customer partnerships or interfaces in the e-business architectural paradigm. Supply partnerships are those that deal with the business processes, information technology, and data that are needed to run the firm. Marketing, sales, customer support, customer service, and business partners require customer cooperation in business processes, rules, data, and information technology. Interactions in both forms of cooperation can occur via the phone, the internet, or in person.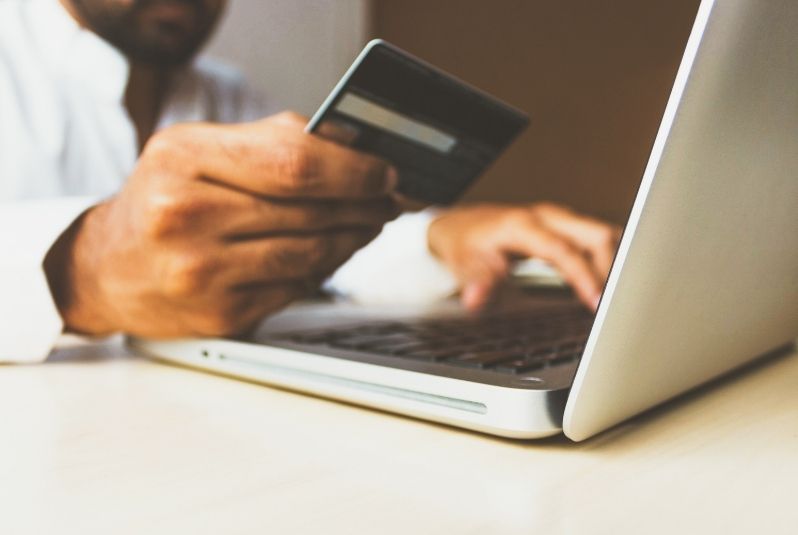 Source: Unsplash
The enterprise-level of the e-business architectural model is concerned with a company's strategic orientation. This level has an impact on company conduct, as well as supplier and customer collaboration. Supplier-facing procedures enable supply chains, integrated product development, and procurement to run smoothly at the corporate level.
The e-business architecture model's functional level is concerned with the components of a value chain. It identifies the critical process-to-process linkages, such as customer collaborations, supply collaborations, corporate functions, and value chains. This level requires a customer-centric approach to problem-solving, real-time competitive analysis reporting, the capacity to adopt new technologies, and integrated data storage.
The e-business architecture model's operational level entails detailing and documenting integrations and definitions inside various value chains and process areas. The functional group includes the description of execution activities, process roles, control points, and supporting applications. 
The E-Commerce Application Architecture Explained!
E-commerce happens on the server architecture of the client, where the client is an application that utilizes a GUI (Graphical User Interface) to submit requests to a server for certain services. In contrast, the server is the provider of those services.
E-commerce uses two different forms of a server architecture of the client: two-tier and three-tier systems. The user interface operates on the client in a two-tier server architecture of the client. The server helps in storing the database. The user application logic can run on either the client or the server, and the business application logic can operate on either the client or the server. It enables client processes to execute independently of server operations, for example, on different machines. A three-tier-based architectural design serves as an extension of the two-tier structure. Business rules are the link between the user interface and the business application logic in a three-tier design. Storage and access to data are built and maintained as separate components. 
The top, middle, and third-tier are the three tiers of the three-tier-based architecture. The top tier provides user services such as session, text input, dialogue, and display management. While process management services, for example, process expansion, process observing, and process resourcing, happen to be supplied by the middle layer and are shared by numerous applications. The third layer has database administration capabilities, including a data management component that maintains data consistency throughout the distributed system.
What Is A Technology Stack In eCommerce Development?
A technological stack serves as a toolbox for developers working on a specific project. The technical stack, in professional terms, is a list of all eCommerce technologies that help to create and administer an app or a website. A technological stack is a list of all the abilities and features that a developer or a team will use to complete the customer's concept. Facebook's technical stack comprises JavaScript, HTML, CSS, PHP, and ReactJS. 
At the same time, an eCommerce software stack contains different technologies. An online business's breadth and complexity will determine the quantity and complexity of the technologies and tools utilized. When developers need to explain their skill set, and the client expects them to use the exact toolset for the project, a technological stack is frequently necessary. However, most of the time, the technical stack is used to signify the project's requirements. You can utilize it in the developer's environment, marketing, sales, writing, or other sectors. 
Conclusion
The instant availability of information, products, and instant communications make the e-commerce business extremely competitive. To be successful, you need to build a flexible e-commerce framework that can adapt to change. The type of framework you choose in the beginning shall determine the growth of your business. Thus, you need to be careful before finalizing a tech stack for your eCommerce website. Saffron Tech can guide you to build the best commerce application. Our experienced developers are equipped with state-of-the-art tools that can help you create innovative experiences and attain eCommerce success. Contact us to find out how!
Subscribe to Saffron Tech
Explore your marketing zen with our newsletter! Subscribe now.