Saffron Tech marked its 8th Anniversary on March 11, 2016. We celebrated this memorable event by throwing an auspicious party for our employees at the K Lounge, New Delhi. The party was attended by employees from our multiple offices all over New Delhi.
The event started with inspiring speeches from our Managing Directors – Gaurav and Vibhu, praising the commitment and hard work of our staff to help the company achieve glorious accomplishments throughout the years. A presentation was displayed highlighting our journey since inception, back in 2008 to a sizeable family of over 100 employees.
The HR department organized various talent games where people from various departments gelled together and competed in the some interactive team games. Individual competitions like dancing helped us discover some hidden gems among our employees. Govind and Abraham set the floor on fire with some enthralling dance moves that elevated the mood of the party to a whole new level.
The event culminated with a cake cutting ceremony with our two MDs doing the honors along with their better halves. It was a wonderful experience for our staff and inspired us to work even harder to bring further success to our company. Saffron Tech has been successful in beating the odds in tough market conditions and has been successful in expanding its business over the years. Our dedicated employees go over the edge to satisfy our client needs. This is clearly reflected in our quality of work and the resultant growth of the company.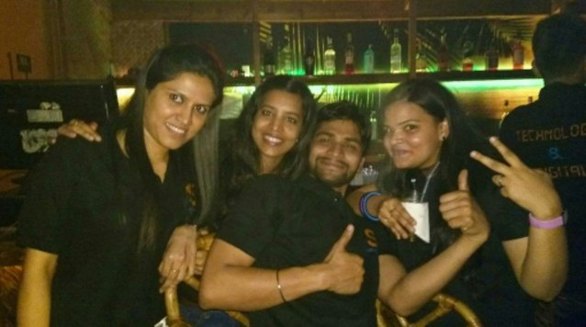 As Frank Ocean says,"Work hard in silence, let your success be your noise"
Here's to hoping for many more years of success par excellence.
Subscribe to Saffron Tech
Explore your marketing zen with our newsletter! Subscribe now.