Diwali celebration is a great way of having fun, forming strong bond among employees and uplifting the spirit of team members. Saffron celebrated this grand occasion by organizing various engaging activities.
The entire office space was decorated with customary Indian flowers. There were paper lanterns hanging at every corner of the office, that were emitting colourful and marvellous light effect. Colourful handicrafts made the workplace look beautiful and was adding on to the ambience of the celebration. All the members were dressed in ethnic wear for the occasion.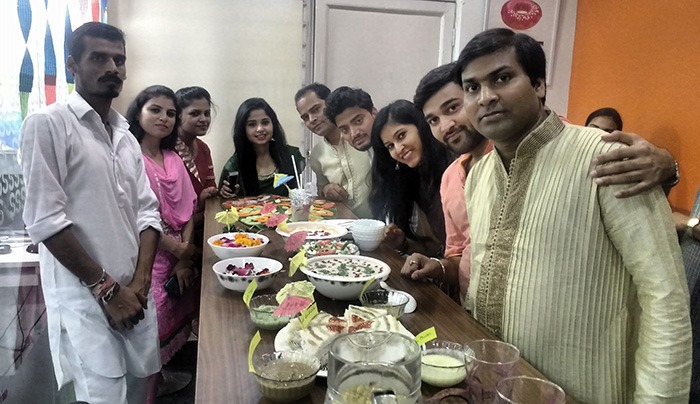 The celebration began with Lakshmi puja. Lakshmi being the goddess of wealth as per the indian Mythology. All the team members were enthusiastic to showcase their talent in the different activities. Our HR department utilize this festive season to encourage team members of different departments to build healthy relations. After all, this kind of working environment helps in keeping an effective performance and higher productivity.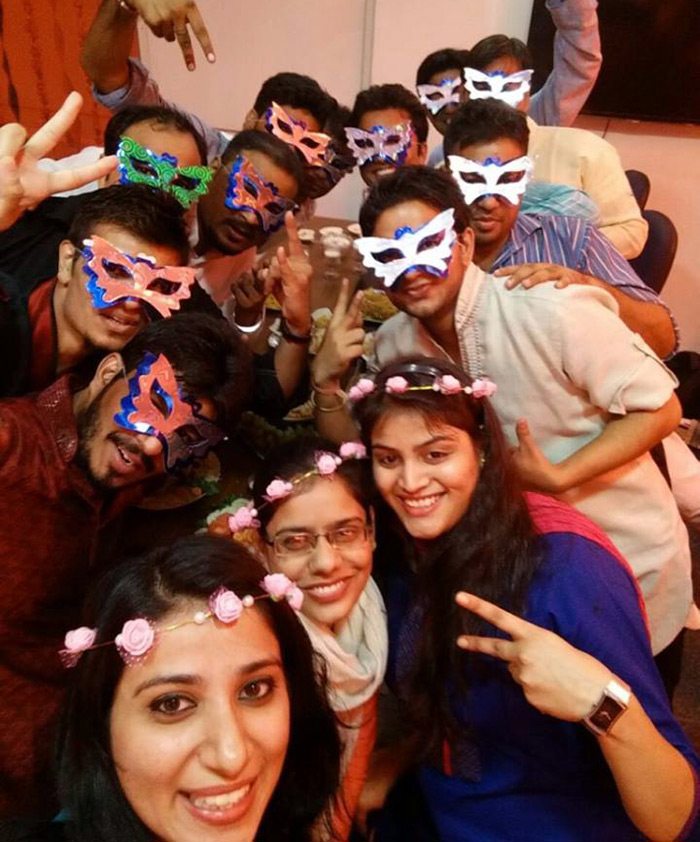 HR department had prior divided members from different department into three groups. The activities began with Non fire competition, where all the members have to bring eatables and cook them without using fire. All the members showcased their cooking skills and prepared variety of dishes. Such activities help in building a long way as all department actively participate and there is increase in communication among them. This competition was followed by selfie and sketch competition.
Both founders of Saffron Tech were the judges of the competitions and appreciated the creativity of the participants. The winner of the competition was to be announced in the Town Hall which was followed by Diwali celebration.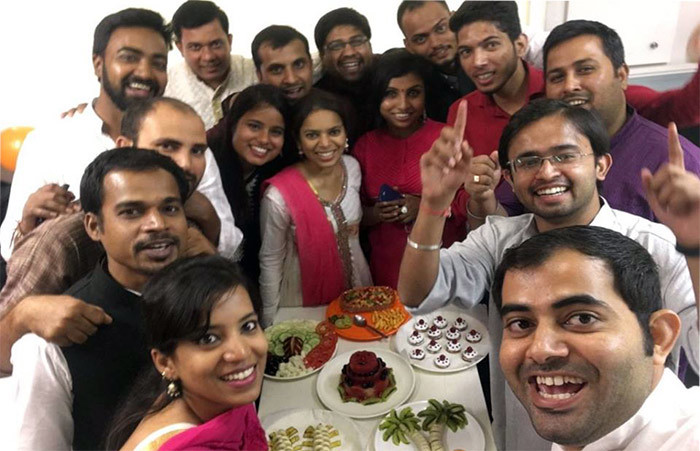 The town hall meeting began with one of our heads, giving a presentation regarding his business visit to US. The heads from different department gave a brief presentation of this quarter show casing the success and improvement areas. This celebration came to a close with the distribution of diwali sweets and exchanging warm wishes. Festivals like Diwali helps in building stronger connection between workplace and members by blending business culture with the richness of Indian culture.  
Subscribe to Saffron Tech
Explore your marketing zen with our newsletter! Subscribe now.