An IBM report suggests that 45% of organizations can't find the skills they need. Subsequently, another report says the global talent shortage has put companies at risk of losing $8.4 trillion! A slow hiring process leads to project delays and cost overruns between all these clatters.
Today's digital and competitive environment has led to the inception of new concepts, like staff augmentation. Today most successful companies willingly embrace staff augmentation services to bridge their talent gaps and maximize their entire portfolio of initiatives.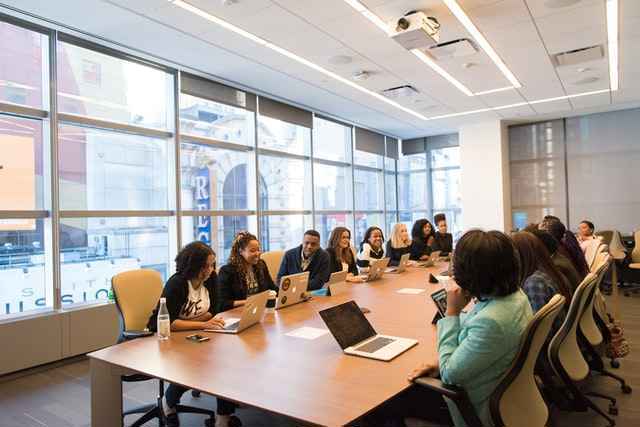 Many factors have led to the enormous increase in the global market for IT staff augmentation services, including access to the best people, cost-effective development, next-generation features, and even lower business costs.
But even though staff augmentation services have such solid and distinct advantages for enterprises, the industry is baffled by misunderstandings. Those misconceptions prevent firms from taking advantage of the most outstanding staff augmentation resources for expansion.
Is one of these staff augmentation services myths also influencing your thinking? Let's dispel your misunderstandings about staff augmentation by dispelling the most popular myths!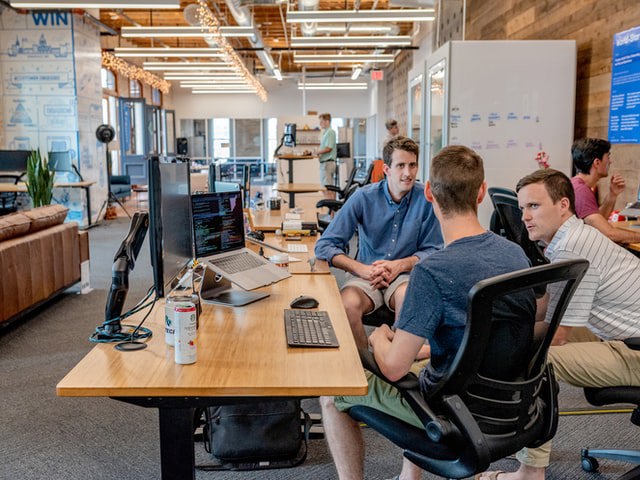 7 Common Myths About Staff Augmentation
1. Temporary Staffing Costs More Than Long-Term Employment
A service provider's bill of service includes the salaries of the additional employees you hire when you outsource. You can save money on overhead by contracting out the development, design, and quality assurance (QA) work for a specific period rather than hiring full-time staff.
It can be dangerous to compare merely the hourly rates of augmented resources with the compensation of permanent employees. In addition to the costs involved with training and grooming new employees, you can save money by considering the bonuses and benefits that permanent employees are entitled to, such as insurance and retirement plans, paid vacations, etc.
2. You Have Little Control Over The Resources You Hire To Supplement Your Staff
Other people's misconceptions about IT staff augmentation include the idea that it gives them no say in how the project is carried out. There is a widespread misconception that using a staff augmentation firm to augment your in-house team will put your business in danger and even remove your involvement in the project's development.
The truth is that staff augmentation services provide you with more than just standard project management oversight. From deciding on the features and technology stack to finalizing IT staff augmentation resources and development and testing methodologies, you're in charge of every aspect of your project.
Depending on your budget and requirements, you can recruit developers through IT staffing. Your team size can be reduced or increased during the development process. Getting dedicated project managers is yet another benefit of working with an IT staffing firm as they add extensive experience to the team. These managers may be called at any moment to get an update on the progress of your project.
3. Staff Augmentation Raises A Host Of New Challenges In Maintenance And Support Areas
When it comes to IT services, maintenance and follow-up are critical. High-quality and reasonably priced assistance is the key to long-term success and fashionability in any endeavor. Although it is widely believed that staff augmentation businesses do not provide any kind of maintenance or after-support, or if they do, it is extremely expensive, there is a misconception.
The well-established staffing firms can provide your project with dependable and affordable technical help. It is possible to acquire the latest updates for your digital product from the best staff augmentation resources, which is impossible without knowledge from your team or freelancers.
Forget about recruiting or reducing your workforce; pay just for what you need with staff augmentation services. In addition, several staff augmentation firms provide free IT project support for a specified amount of time. When you work with a qualified staff augmentation business, you'll never have to worry about maintenance or technical support.
4. As A Whole, The Downsides Outweigh The Upsides
For various reasons, companies may view staff augmentation as a dangerous endeavor. Worrying about working with a team in another nation, giving up control of the project, or not receiving what they want from their staffing partner are valid concerns.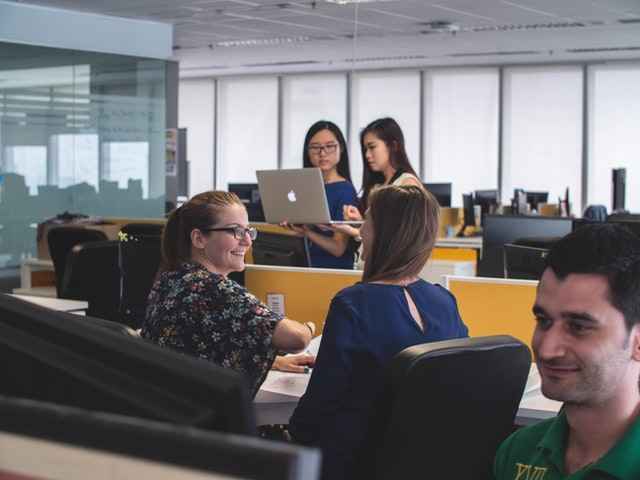 It's good to know that many employment firms take your worries seriously and take action to alleviate them. They'll put you through a rigorous screening procedure to identify just the most qualified prospects as a first step. They will only hire them if you are entirely happy. There is no need to worry about quitting mid-project if they are employed and become part of the regular staff.
Additionally, you are in complete command of the project and are in regular contact with the people you've hired at all times, ensuring that you receive the outcomes you desire. For the first few months of any new project, they will give free dedicated Project Managers and Quality Assurance Engineers to guarantee their services meet your expectations.
5. This Creates A Host Of Communication And Management Problems
Because these services are frequently provided by dedicated offshore teams based in locations other than the subcontracting companies, it is expected that there would be a time zone mismatch preventing proper communication.
One can dispel this widespread misconception with modern communication and project management solutions. As far as remote work is concerned, the firm and people in charge of the project will be able to communicate with their staff at all times. With the right tools and software, communication may be highly effective.
6. It's Difficult To Discover A Trustworthy Vendor
One of the most important things you can do is think ahead and prepare for the worst-case scenario. Amid a crisis, there is no time for contemplation. As a first-time user, you're likely feeling stressed out and uncertain about the process of using a staffing firm. Before contacting anyone, please take a look at what they offer.
Today's market is flooded with learning vendors. Do your homework before meeting someone, and select someone you have a connection. We prefer to think of it as an excellent casserole that grows better with time. As you practice, you'll develop better at putting together the perfect combination of elements. The vendor gets to know you, your business, and your tastes so that they can position resources that meet your team's dynamics in the most effective way possible.
7. You Miss Project Deadline Due To Time Differences
Last but not least, many people believe that using staff augmentation services can delay a project's completion date. Businesses fear that if staff augmentation resources aren't on-site, they won't be able to complete projects on time, damaging their brand's reputation.
Staff augmentation does not lead to project delays. You can have your project done sooner if you employ an offshore development team. How? Because of the time differences, hiring offshore resources allows you to keep your project running around the clock.
Thus, while the developers are busy working on the project, you can have a look and make all the necessary modifications without adding time to the entire development process while they are not. And as they have established, time savings equate to lower costs and higher quality in the digital realm. As a result, staff augmentation is the most effective strategy for ensuring that projects of all sizes proceed quickly and predictably!
Wrap Up
Keep your choices open. Staff augmentation could be the perfect solution for your company! It's up to you when and how long you require the help of the specialists. As a result of open communication throughout the entire endeavor, everyone will succeed. In addition, your team will better understand how to integrate new solutions and information internally for long-term management. For more details about Staff Augmentation, feel free to contact our experts. What if you could just add talented, skilled resources to your payroll when you want to and provide depth to your team? We can spin up multiple resources for you instantly! Saffron Tech is a Staff Augmentation Vendor that offers qualified employees to cater to your development needs! 

Subscribe to Saffron Tech
Explore your marketing zen with our newsletter! Subscribe now.