Each and every day, your employees regularly schedule appointments, revise documents and workflows, request approvals, route information, and often look for status updates. And in many businesses small to medium-sized businesses, people still perform these actions manually.

Doing this can be a real struggle when you have to scroll through multiple email revisions, replies, and forwards every day to find the information you are looking for.
When someone in your company asks you for an update, can you be sure that your reporting is 100% correct? Delayed or factually incorrect reporting can cost your company real money. When done on the customer end, this also decreases your company's accountability and customer satisfaction.
Automating manual processes like the one mentioned above can help reduce the stress of your employees and increase productivity by folds. According to a 2018 Forrester report, companies that master automation will rise above companies who still rely on doing a majority of their tasks manually.
And there are a number of processes that can be automated, doesn't matter the industry your business is in. But to give you an idea, here are some of the business processes that can be easily automated for the smooth functioning of your business –
Manual tasks

Management of documents

Employee self-service portals

Back office processes

Customer complaints

Invoicing

Research

Sensor-based tracking and alerts
BPA or Business Process Automation can easily automate all these pesky business processes or any other unique business process that takes up a lot of time and resources and is often rife with human error.

Don't commit the mistake of thinking that BPA is only suitable for large organizations. Even small businesses, who usually have a knack of doing all their processes manually, can make use of BPA to rid their employees of repetitive, administrative tasks and outsmart their competition by focusing all their energy in doing stuff that matters the most to their businesses.   

Other than reducing costs by automating repetitive tasks and increasing the overall productivity of your business, here are a few other benefits implying automation in the everyday working of your business can provide you with –
1. Reduces errors and increases efficiency
If a large part of your business is about processing a huge amount of documents, you'd know how crucial correct information is for your business and how easy it is for humans to make certain typos and errors when it comes to inputting information on these documents.

Even if not a major part, documents play a pivotal role in most of the businesses out there when it comes to accounting & managing finances and even the slightest deviation in entered information can wreak havoc for a business. With automation in place for managing important documentation, there is literally no manual data entry required, which in-turn eliminates human-induced errors. Once a business document enters the system, it's information is automatically transferred to a digital database and is used for accurate indexing and data management, saving countless hours in the process which could have been used up in rectifying errors.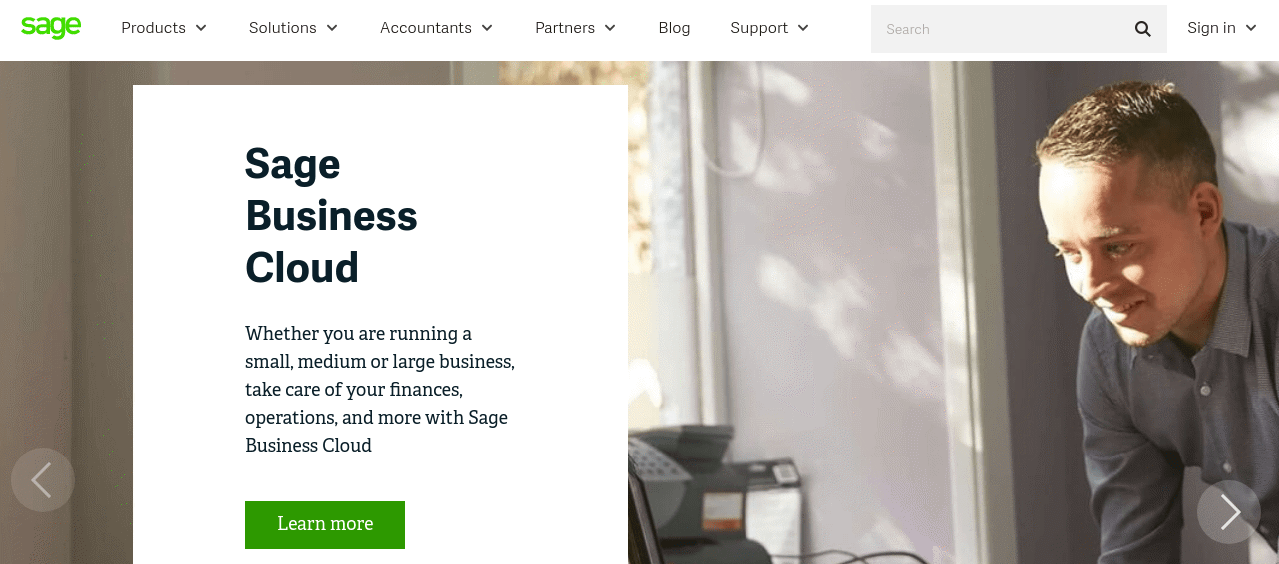 BPA tool like Sage helps small, medium to large sized businesses better manage their accounts and finances with the help of a simple cloud-based application which can even be accessed and worked upon offline.

2. Better collaboration
Unlike a manual, paper-based process, an automated process lets each and every employee see the status of a process at any time. And when important reports or drafts are shared electronically using a BPA software, edits and changes can be much faster. Approvals can also be given electronically, again saving time and resulting in better collaboration.

When all the data is centralized, all your business departments gain valuable insights into the current status of a process and can manage their tasks accordingly to make sure the process is completed as smoothly as possible.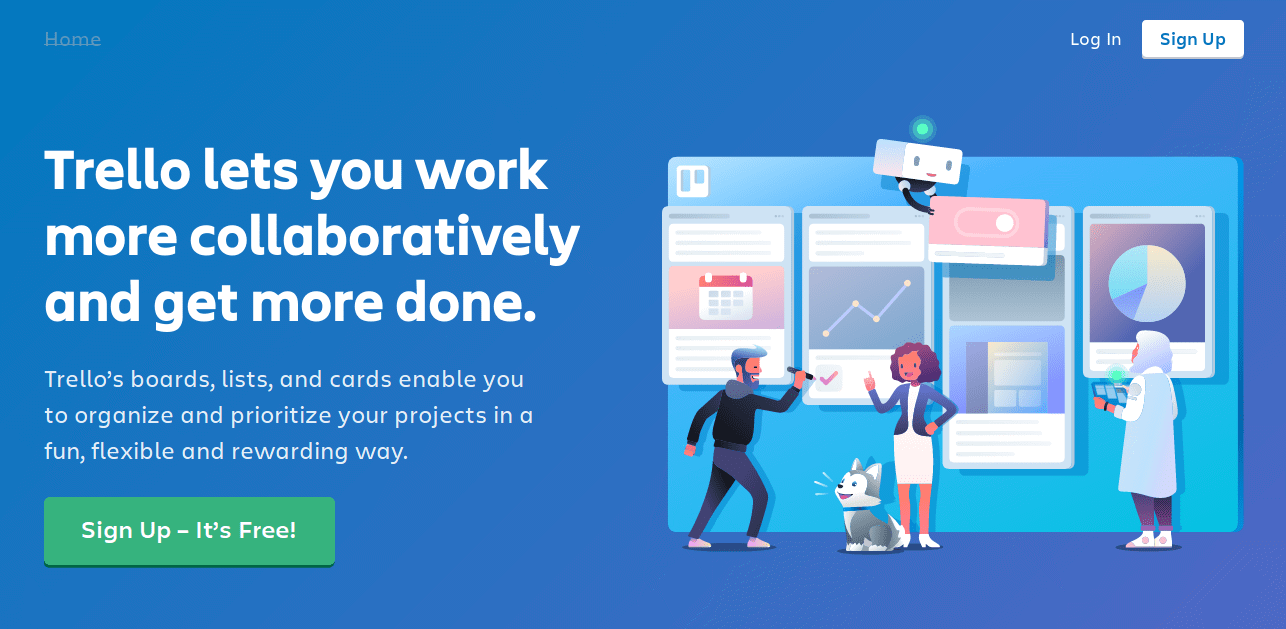 Collaborative tools like Trello and Asana helps businesses better manage workflows and boost collaboration within teams with the help of a electronic dashboard and project boards, lists and cards which all your team members can look into to get better insights about the current state of a specific project and helps them prioritize their tasks accordingly which boosts productivity.
3. Data Collection
Talking about data, maintaining separate spreadsheets, accounts, and processes makes it difficult to make sense of how your company is doing as a whole. To see exactly how many projects are completed in a day or how quickly your projects are delivered, individual data about the performance of all the processes running in your business needs to be collected to get the complete picture of your organization.

BPA tools greatly increase visibility into all your business operations by centralizing all vital data in a way that makes it easy to figure out how your company is performing as a whole. With the help of BPA, you can even isolate and evaluate the performance of your individual departments to figure out if they are hurting or increasing your bottom line.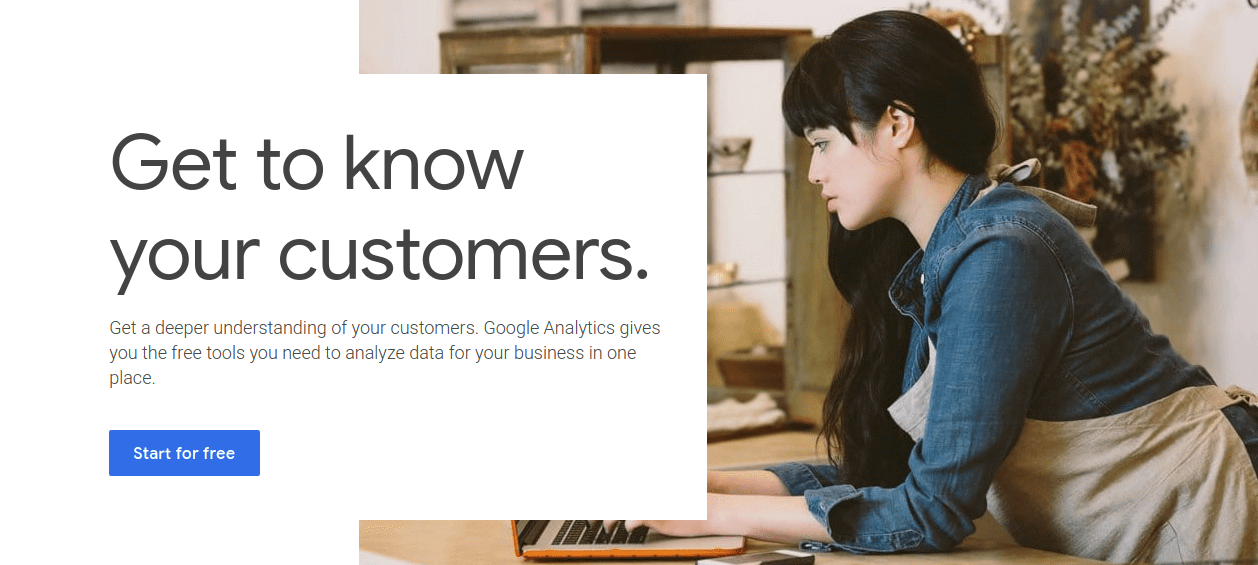 As an example, if you are actively marketing your business around the web and have employed different marketing teams (social meda, SEO, PPC, Display Advertising and the likes) to bring traffic to your business website. You can use a tool like Google Analytics to easily track which marketing department is attracting the most traffic for your business and which is failing to take important business decisions accordingly.
4. Operational stability
Automation completely eliminates situations where vital processing steps may be missed, documents are misplaced or errors are made as it follows rigid guidelines for making certain actions which are set and governed by the administrator himself.

It makes the entire process constant, accurate and dependable as employees can easily perform their tasks on the BPA software, such as verifying important information or completing daily job functions.
5. Reduces time spent on redundant tasks
Whether you are using business process automation to send out email updates to all your customers, routing digital files or streamlining customer feedback, an automation software will greatly reduce the time spent by an employee to successfully complete his or her daily tasks. This frees up their time and enables them to concentrate on making more important decisions and cater to higher priorities.

By eradicating repetitive and redundant tasks, a BPA solution also enables you to better allocate all your resources to an important task or process.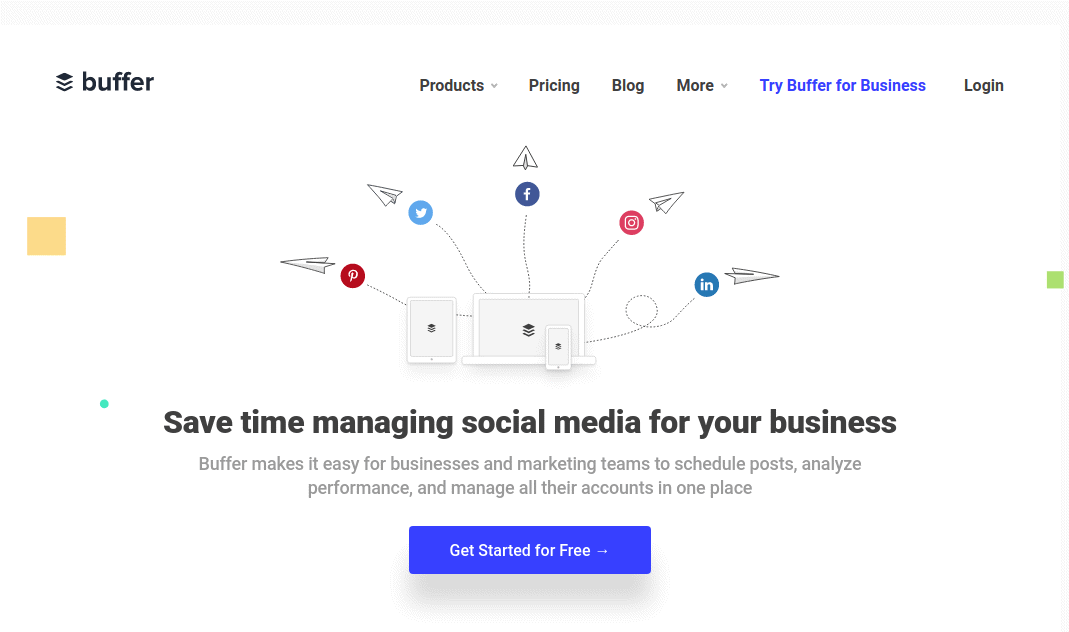 If you are actively marketing your business on Social Media, you'd know how time-consuming and mentally draining the entire process of publishing regular posts on various social media platforms out there actually is. But automation tools like Buffer and Hootsuite makes doing it a piece of cake for you. Using these automation tools, your employees can easily schedule all your social media posts days, weeks or even months in advance and spend most of their time idealizing new concepts.
6. Deeper insights into the business process
By making use of a BPA solution, workflows and processes are set up in advance. Establishing these workflows and processes before-hand ensures that all your employees follow a certain set of standards without wasting their time on doing any other additional work. Once workflow rules are established, these pre-decided processes can help you establish consistency and a level of efficiency within your operations.

On top of that, these established and documented processes can easily help you scale your business by achieving more in less time. Your team can focus on delivering a great customer experience rather than stressing about optimally performing the process itself.
7. Customer consistency
With business process automation in place, a customer can expect the same level of standard care with every interaction. With the help of a BPA solution, all the important information about a customer can be pulled up from the digital database in a matter of seconds making it easier for your customers to completely rely on your brand and makes working with your company far easier and a pleasant experience. On top of that, with BPA, your customers can trust that all their sensitive information is secured and processed accurately.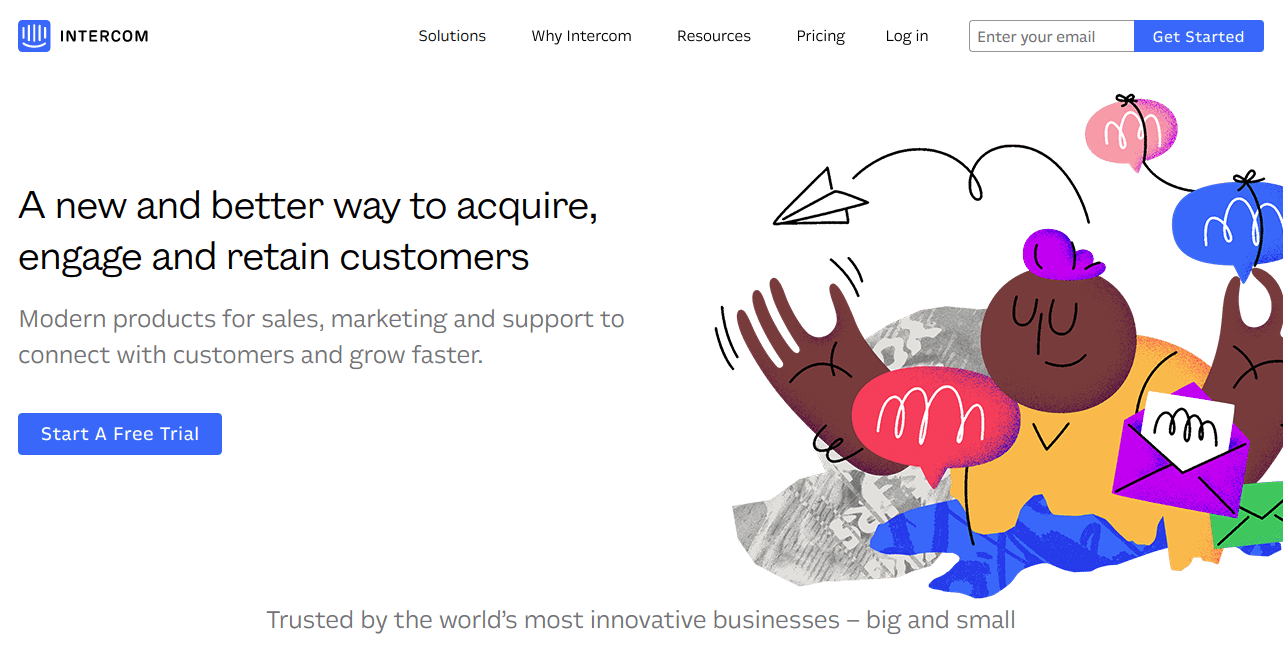 Intercom is an automation tool that lets you send canned responses to the customers who reach out to you based on certain pre-selected keywords. Once entered, the tool does the legwork of maintaining apt informational records of all your customers and showcases it, along with previous interactions, when a customer approaches you again in the future so that your employees can quickly get a jist of what type of service that customer may prefer. Great for providing a personal experience to all your customers which helps in successful retention.
The evolution
When combined with algorithms, artificial intelligence, big data, machine learning and bots, BPA can also help your business in automating processes and replicate human behavior with technology, better know as RPA or Robotic Process Automation.

RPA is a type of BPA which when implemented can greatly enhance the benefits it can provide to your business. Unlike BPA, RPA can adapt to changing business circumstances and attempts to replace people in all your processes and replicate human behavior with the help of bots or AI and machine learning capabilities.

Unlike BPA, RPA not only automates low-value, repetitive tasks but when combined with machine learning and artificial intelligence can automate higher cognitive tasks as well.  

Real-case scenarios of RPA can be as simple as automatically sending an email response or as complex as using bots in the ERP system using automation. Today, many fortune 500 companies like Walmart, American Express, Ernst & Young and more are making use of RPA to cut down on staffing costs and increasing business productivity with the help of bots.

While RPA is more suited for established businesses with a massive workforce, you can easily make use of a variety of BPA solutions available out there to automate almost all your business processes and marginally increase your business productivity. Here at Saffron Tech, we actively make use of various in-house BPA solutions such as IM Intelly, an HRMS tool, and a Time Sheet Management System that helps us streamline some of our processes.

Other than those, we also offer a robust Inventory Management System for better inventory management and an interactive GPRS Tracking tool for better fleet management that you can make use of to increase your overall business productivity.
Subscribe to Saffron Tech
Explore your marketing zen with our newsletter! Subscribe now.