Republic Day marks transition of India towards being an independent republic. The day is observed with great reverence and gets celebrated in every part of the country with fervent zeal and patriotism. This spirit was no different at Saffron. The gala celebration began with singing national anthem.
The entire office was decorated with the theme of republic day. All the team members came in tri color traditional attire.  Everyone had tricolor bands on their wrist and miniature flag pinned in the attire. The event began with inspiration speech from the CEO of Saffron. He spoke eloquently about the diverse nation and relevance of Indian constitution. The entire office was enthralled with the inspiration story, narrated by Mr. Gaurav Sabharwal. He further reiterated upon the need for being resolute towards the objectives in order to achieve the vision.
This was followed by quiz competition where all the members were divided into two teams, to make the game more interesting. The questions were related to freedom fighters and constitution of the country. The feeling of pride and patriotism was at it's peak especially among the young team members, who were full of energy and enthusiasm to crack the questions. Towards the end of the event, team 'A' was declared the winner.
This quiz session was followed by singing and painting competition. All the team members took part with immense enthusiasm and enormous energy in these fun and frolic activities. These activities help in creating strong bond among the employees and organization. After the activities, the team gather around for the cake cutting ceremony. Towards the end of the event, all the members were served with refreshments and everyone dispersed with the pictures of fluttering tricolours in their mind. These fun filled activities are a way of breaking the monotonous routine of the job and starting fresh with great energy and new motivation.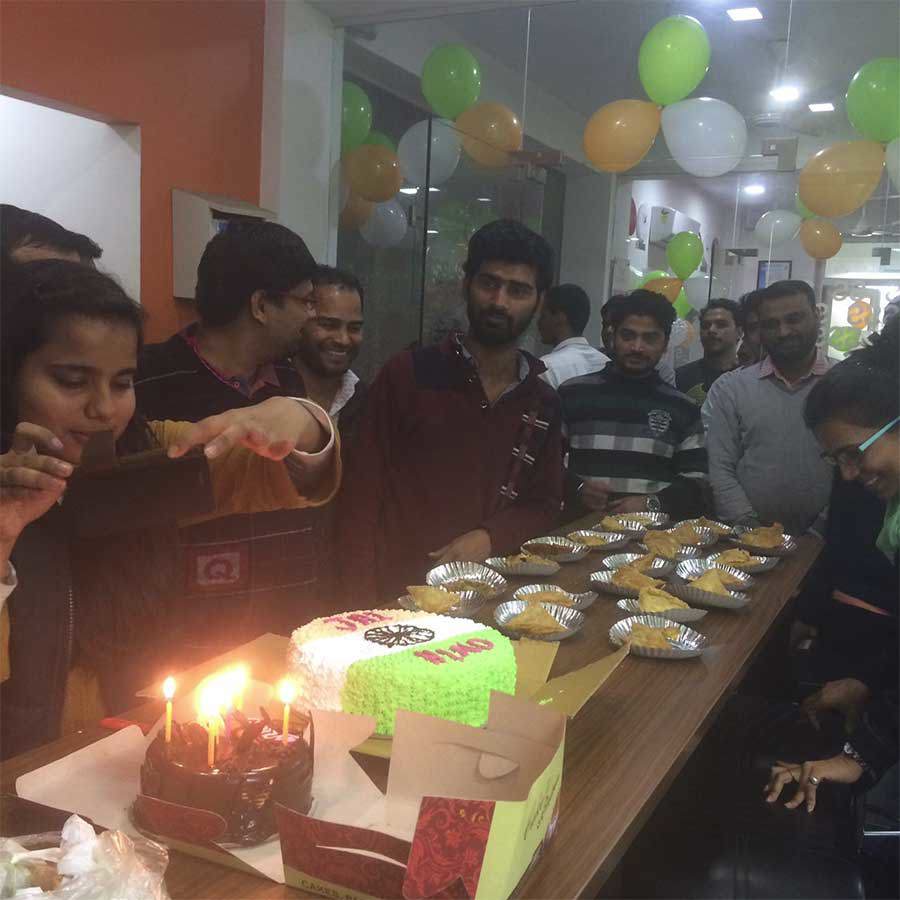 Saffron understands the value of infrastructure in the long run for sustainable growth. This month, the entire office was renovated with new infrastructure to stay on top of the competition. There can be no second thought that infrastructure development enhances the performance of employees and result in qualitative output.
In the changing market economy, Saffron focuses at providing all the team members with best infrastructure for higher productivity, healthy work culture and effectiveness. We believe in monitoring the changes and staying updated with them from time to time. Saffron offers their employees with best tuned infrastructure to maintain flexibility in the work. We always strive toward providing result oriented services to our clients and work in that direction.
Subscribe to Saffron Tech
Explore your marketing zen with our newsletter! Subscribe now.