Are you looking forward to widening your presence by building iPad applications that are not only user-friendly but smooth as well? Then choose Saffron Tech as your iPad application development company and get a robust, engaging, feature-rich, and safe iPad application built for your company. Saffron Tech is one of the most popular and leading iPad application development companies that have been delivering successful iPad application projects for more than 13 years. We take pride in our long years of experience in the industry and by using agile development methodologies along with a customer-centric approach, we built exceptional iPad applications for our clients.
We house a team of some of the best talents from the industry. Our team of experienced, professional, dedicated, and skilled developers will take your iPad application development process to another level and allow you to harness the advantages of the iPad platform. We use the best technology and tools for ensuring the quality development of apps and this is how we stand out from the crowd.
Give Your Business a Mobility Boost with Customized iPad Application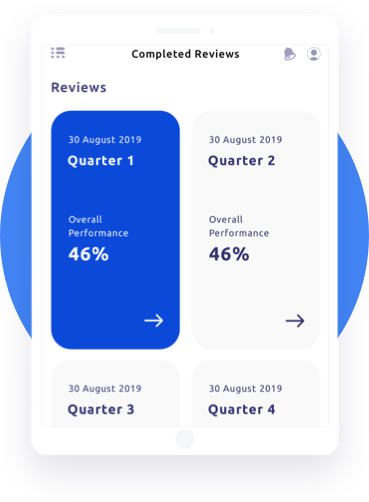 The sales figure for both notebooks and desktops decreased after the introduction of iPads. There is no doubt that the market is filled with many different types of tablets but still, iPads are leading the industry because of their quality and seamless UI. With the increasing number of iPad users, the idea of developing iPad applications started catching fire among developers and soon it became an important part of every app development strategy. If a business is not building an iPad application then it will not be able to target the market in the way it wants through its app.
Nowadays, most consumers are looking forward to accessing data and getting information while on the go. Although, targeting consumers through the mobile app is the most basic trend but there is a large group of potential consumers you will miss if you will only use mobile apps. These potential consumers are those people who use iPads. This is why Saffron Tech offers pocket-friendly and effective iPad application development services that fulfill all your needs.
Our Process for iPad App Development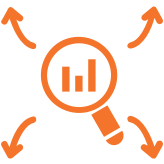 Analysis
We begin the iPad application development process with the analysis of various aspects that contribute towards the development of an exceptional iPad application for your business. During this stage of the iPad app development process, we understand our customers, current needs, demands, goals, industry in which they are dealing, and their expectations from the iPad app development. This allows us to build a roadmap for the iPad app development process. We also choose the best technologies and solutions for building the iPad app during this stage.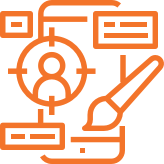 UI/UX Design
After analyzing ideas and needs, we move on to the next phase of iPad application development that includes UI and UX design. You should know that this is one of the most important stages of app development. During this phase, the layout and the user interface of the iPad application are decided and designed.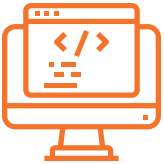 Development
The third stage of creating an iPad application is the development and this is where the coding begins. We conduct user acceptance testing during this stage and we also take feedback from our clients regarding the progress of the project. By making our clients participate in the development stage, we are able to build user-friendly iPad applications for our clients.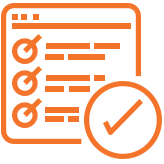 Testing
This is where the dedicated testing team comes into the picture. We believe in releasing an errorless iPad application for our clients and this is why every application goes through the testing process. During this stage, we find bugs and errors in the application that might degrade the performance of the application.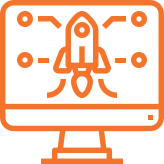 Deployment
This is the final stage of iPad application development and during this stage, we finally deploy the iPad application on the client's server, app store and provide maintenance of the app.
iPad Apps are different than iPhone
iPad apps are completely different from iPhone apps. Following are the main two differences between iPhone apps and iPad apps.
Interface
The screen size of the iPad is completely different from the iPhone and this is why the user-interface apps for both devices are completely different. It is true that nowadays, there are many different sizes of iPads available but still, the iPads are always bigger than iPhones.
Target user
The target user also varies on both platforms and this is why it becomes necessary to choose the right Apple device for the right consumer. For example, if you are looking forward to building an educational app then you should choose the iPad since even schools are using iPads for educational purposes.
Designing Visually Appealing iPad Apps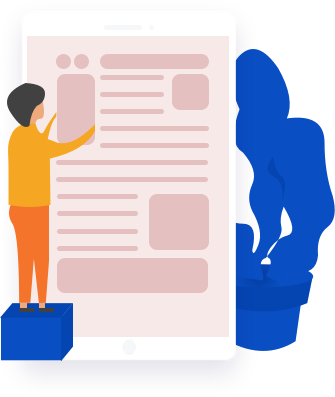 The display of the app is one of the most important elements for making the app successful and the same thing goes for the iPad applications. This is why we use the best tools and technologies for building visually appealing iPad apps that not only soothe the eye but make the app enticing as well. Our developers know the importance of the overall look and feel of the apps and therefore, throughout the iPad app development process, we use different methodologies and elements in order to enhance the look and feel of the app.
It is true that you need to easily run iPhone apps on iPads but you will need to adopt a unique approach while designing iPad apps. Taking the help of essential development tools and designing software, we are able to build apps that make sense on bigger platforms like iPads.
We design visually appealing iPad apps for our clients by using the right combination of colors, selecting attractive templates, and making seamless UI according to the average size of iPads. We are popular in the industry for designing visually appealing apps and the same thing goes for our iPad apps as well. So, if you are looking forward to building visually appealing apps then you should choose Saffron Tech as your iPad application development partner without any second thoughts.
Leverage our Expertise for iPad App Development
Take advantage of long years of experience in the iPad app development industry and get a robust and responsive iPad app that offers a full tablet experience. We have served a wide range of industries through our iPad apps development service like healthcare, eCommerce, construction, education, accounting, and much more.
In addition to our own expertise, you will be harnessing the advantage of our experienced developer. You should know that all the developers working at Saffron Tech have more than 13 years of experience in the industry.