Client Overview
A US-based client that has an academy for e-Learning and provides education on the students' fingertips.
Our Aim
The client wanted to educate students with the use of modern technology and develop an e-learning platform that will provide access to high-quality supplemental education, at the lowest cost in mathematics and non-medical sciences. The aim of the client is to help every student achieve his/her full potential in the comfort and safety of their homes through their platform
The Solution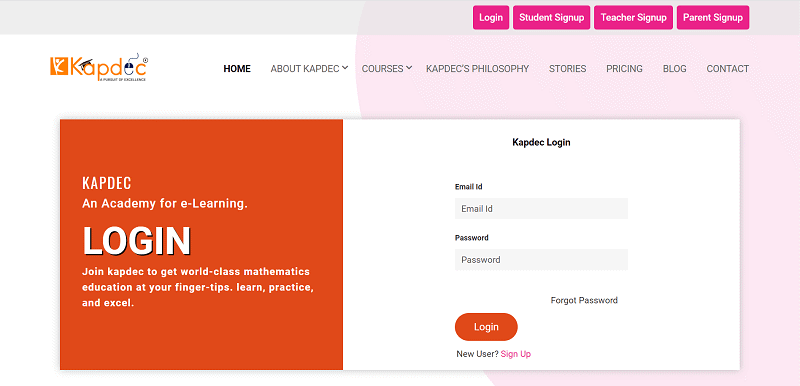 To ensure that the platform met all the requirements raised by the client, we decided to kick off the project by bifurcating the project into phases to ensure the smooth running. We created a broad scope for our team to multitask and deliver the best of their expertise.
Risk analysis was done before going into the development phase to ensure that all the risks involved will be eliminated at the early stage.
Our aim was to help the client create the largest & most unique database of content that is available at the student's disposal. We divided the portal into 3 categories i.e. Students, Teachers and Parents and they all are different entities in terms of interface and functionalities; The dashboards for these had different functions. Such as for the Student's dashboard, they have options like –
Tutorials
Classes
Performance Dashboard
My Quiz/Exam
Payment History etc.
When it comes to the designing part, we opted for the minimalistic approach to keep our interface simple yet engaging, hence adding more clarity to the users.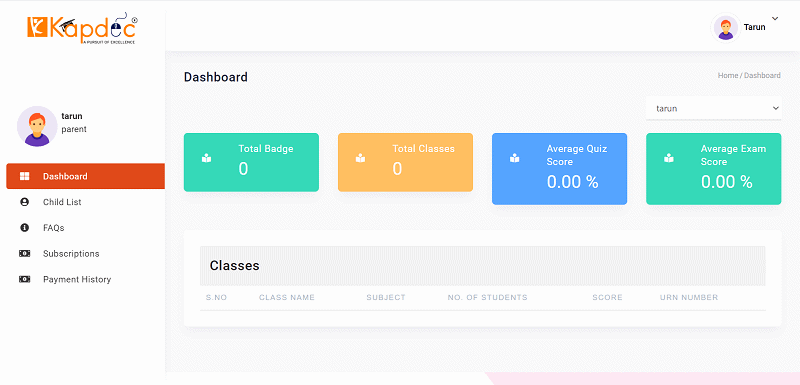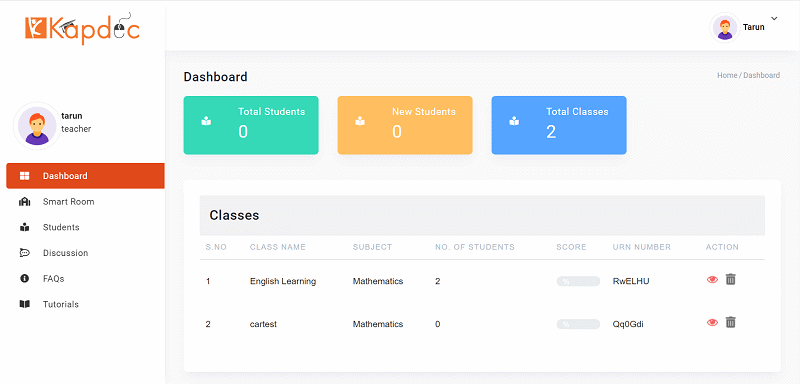 USP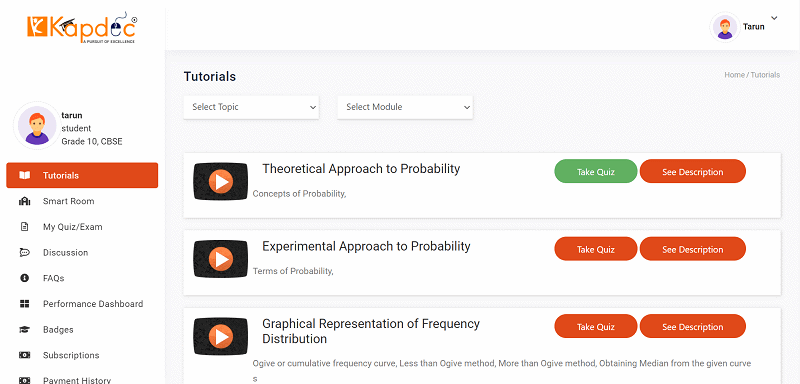 The platform currently offers the e-learning option for Grade 5 to Grade 9 with over 50,000 questions for the students to practice with.
The Sign-up screen is a category based on three users – students, teachers, and parents – Users get to choose the type, then sign up accordingly.
Teachers are provided with an option of 'Portal for Teachers' to assign the tasks to their students. The access is selective for this particular feature.
Parents and teachers have been provided with an overview function, which allows them to track the real-time performance of their children and students.
Conclusion
The e-learning platform is serving its purpose by bridging the gap between students and their knowledge base that needs more refurbishing. After the development phase, testers had written the test case according to the client's requirements and tested the app to make sure the product turns out well.