Saffron Tech has recently completed 8 years this April. On 1st of August, Saffron Tech hosted Q2 Town Hall to recap the success and challenges encountered in Q1 2016.  celebrate the achievements and have a brief discussion about the execution of future targets. All the team members of different department had gathered to attend the Town Hall.
Everyone was enthusiastic to go over the checkpoints that were set out for them over the previous quarter.this time around the management had decided to change things up a bit. Unlike earlier, when both our MDs' used to lead the meetings; this time however certain department heads vis-a-vis Sales, Web Development, Internet Marketing etc. were given the opportunity to present their quarterly reports.
This new regime helped project the growth of each department in a more transparent fashion. It helped all the team members align themselves with their goals more clearly.The IM Head elaborated on how different teams have been established for dedicated areas of expertize which helps work on a more clear and focussed manner.
The HR Team also introduced new awards that were awarded to certain Team members for their exceptional performance and loyalty to the company. Awards are a great way to appreciate and encourage employees to perform better in the long run.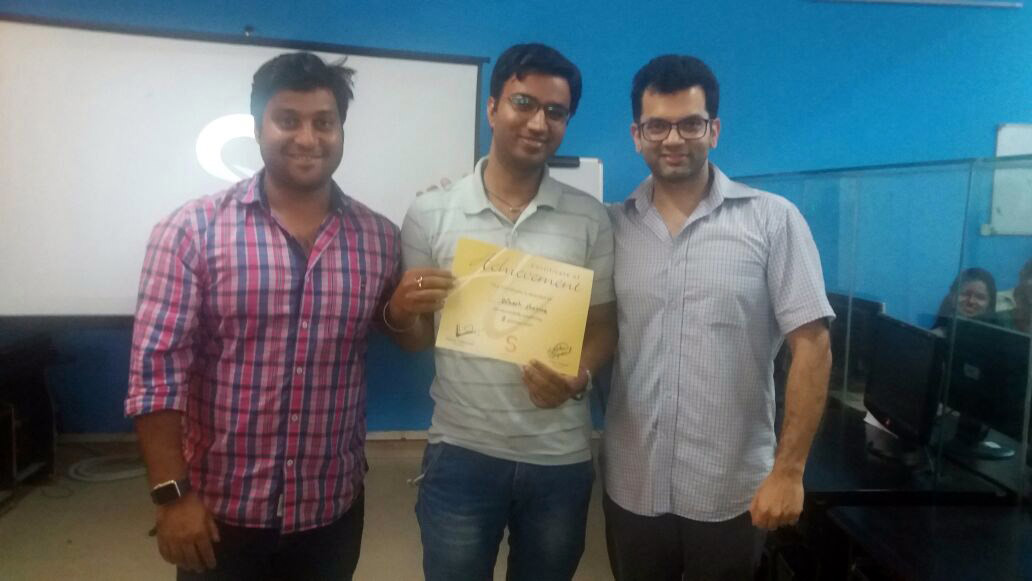 There is a lot of big plans incubating for Saffron Tech for which the teams are gearing up. There will be more seminars and training workshops which will help the teams work even better to serve our international clientele.
Saffron believes that collaborating team efforts of different departments helps the organization work optimally together as a close knit team. As a result, the overall productivity also increases.
Subscribe to Saffron Tech
Explore your marketing zen with our newsletter! Subscribe now.