It was the time to be Thankful
Thanksgiving is a time to share your joy, gratitude, and love for your near and dear ones. At Saffron Tech, in the past month, we celebrated the spirit of Thanksgiving by being Thankful for all the memorable moments of the year that is going by. At Saffron, the spirit of Thanksgiving was not let down despite a working day as our teams worked for a portion of the day, played a friendly cricket match with their team mates and went out for a Thanksgiving celebration dinner late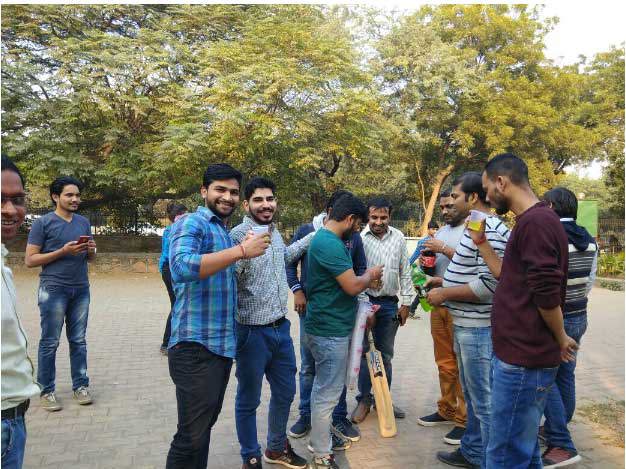 A cricket match was organized in the park behind the office premise, where individuals got to showcase their cricketing talent in batting and bowling.
Our Human Resources head tried her hand at batting while the best bowler from the team tried to score a wicket. Everyone's spirits were uplifted as the winter sun shone bright and new members at Saffron got to indulge with their fellows better and enhanced their interpersonal relationships.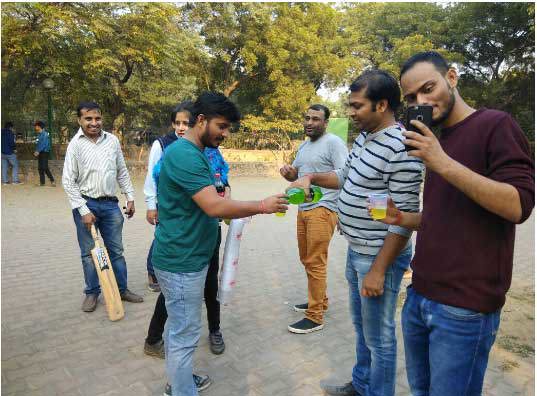 The teams went out with their mates for a memorable outing and savored on flavorful treats and shared fun memories from the past year. Though the Thanksgiving celebrations might not be the same here as in the US or all around the world, the emphasis of this holiday is always on sharing your joy and thankfulness. The team leads at Saffron took their squads out to a delectable dinner of pizzas, classic Indian food and what not. We shared memorable anecdotes from this year's events as we passed on the delicacies. Each one shared what they are thankful for and what makes them happy. Outings and dinners like these are a bonding milestone for the Saffron workforce.
Marking the beginning of the holiday season
Come October and the year ahead seems to be filled with festivities that celebrate the joy that is the winter season. The holiday season begins by end November, and we are always excited about the coming holidays starting from Thanksgiving. We at Saffron indulge with a clientele that is majorly US based, and our association with our clients goes beyond business. We share festive joy with the same spirit as two partners.
Ended the day on a delicious note
As William Arthur Ward had put it, "Gratitude can transform common days into thanksgivings, turn routine jobs into joy, and change ordinary opportunities into blessings," we at Saffron turned our Thanksgiving into one filled with joy and gratitude, that ended with a festive treat of good food.
Subscribe to Saffron Tech
Explore your marketing zen with our newsletter! Subscribe now.