Saffron Tech participated in the annual T-20 Corporate Cricket Tournament involving teams from our sibling company Collar Search. The tournament kicked off on April 10 with trials and practice for both the companies. There was some gruesome competition but we finally narrowed it down to 22 players who would take part in the grand finale on April 17.
The venue was set to be DTEA School Sports Ground, New Delhi and all the players showed up before time in great enthusiasm to bring glory to their company. The players were accompanied by their colleagues and their family who were all worked up to cheer for their teams.
Collar Search won the toss and opted to bat first. Openers of Collar Search, led the charge and played some exquisite shots all over the field. Other players chipped in with some individual efforts too. After 20 overs, the total came down to 179 at the loss of seven wickets.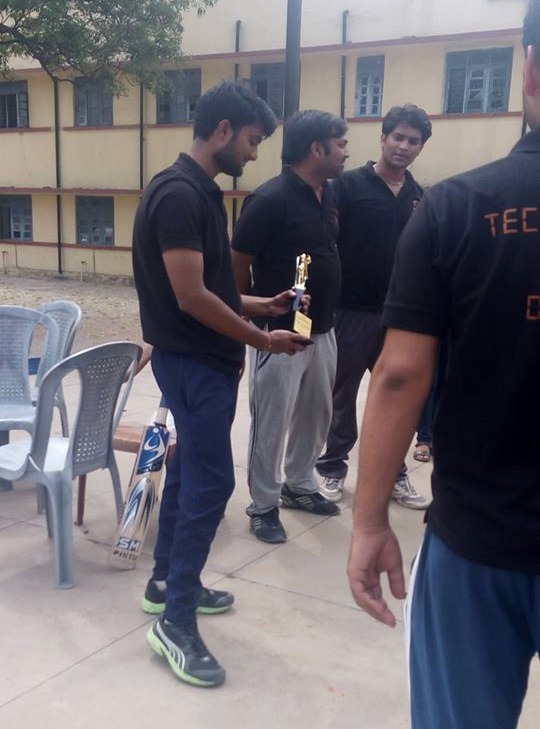 From the managers to the executives, on the field, everyone  was equal. Our cheering squads were also getting involved which led to a very amusing and entertaining innings break.
Team Saffron then pulled up their socks and entered the battlefield with full intentions to achieve victory. It was a very close match filled with lots of nail-biting moments. When Sumit hit the winning runs, all employees ran up to the pitch to celebrate the victory in exuberant fashion.
The Man of the Match, deservedly, went to Sumit for his brilliant knock of 75 runs and a wicket. After the match, the employees were treated with some snacks and refreshments, followed by a radiant team session.
Here at Saffron Tech, we believe in the the notion of "Work Hard, Play Hard". We regularly organize these kind of events to keep our employees motivated and relieve them of any work stress.
Subscribe to Saffron Tech
Explore your marketing zen with our newsletter! Subscribe now.