With almost all business owners and marketers trying to make some good use of social media for their businesses, a social media trend recognized early can certainly be your friend.

Tapping on a trend early can give you an undue advantage as there is much less competition and noise when a trend is still at its early stage trying to gain momentum.

And social media is undoubtedly one of the most fast-changing environments in the digital marketing sphere with new trends emerging every quarter.

So, to make the most out of your social media marketing strategy you need to stay abreast and apply the most recent of trends to see if they are working their magic for you.

We, being a digital marketing agency ourselves, try to stay updated with the latest happenings in the social town to provide better ROI to our clients.

But merely staying updated with the latest trends in social media doesn't cut it anymore as the social media space now is extremely crowded with every business trying to leave a mark on their followers by jumping first on the latest trends.
You'll have to plan ahead, way ahead! Recognizing and capitalising on an upcoming trend can really spark the kind of engagement you have always been looking for from your following.

So, we tried our hands at it and thought about sharing it with you guys as well!

But before we go predicting the upcoming social media trends of 2018, let's look at how accurate last year predictions were. These predictions were not exclusively made by SEJ, but resonated the state of mind of a lot of social media marketers and gurus of that time.

The majority of the top 5 predictions for the year 2017 mostly included these social media trends –

While the top 2 predictions were spot on, we will talk about how these two trends have really changed the way most marketers use social media in general a bit later.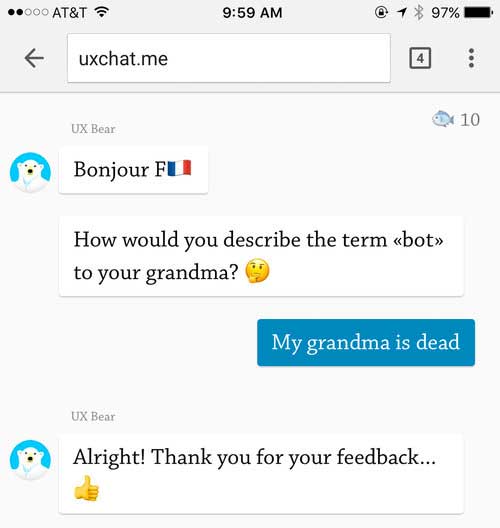 But Chatbots in general, have really failed to be what they were initially hyped up for. Commencing really personal conversations with chatbots has been a nightmare and there are sites specially dedicated to explaining why it's the way it is.

In short, the technology and machine learning required to deliver truly personal experiences via chatbots doesn't exist yet and a lot of advancements in the field of AI needs to be made before Chatbots can really disguise themselves as humans. Facebook, which was the first major platform to venture into integrating Chatbots in their messaging platforms for brands, businesses and individuals alike have hit a failure rate of 70% and many brands chose to drop them before the year ended to prevent a widespread backlash.  

As I said before, the environment of social media is highly dynamic and there's no predicting favourable user behaviour as each and every social media user is unique in their own way. But they all react in a similar manner to what they like or dislike on social media and consume accordingly.    

Before we begin, it's important to take note that most of these trends will be heavily revolving around the trends on Facebook, as again 96% of marketers are actively advertising on the platform to interact with their followers.

So, here are our top 5 predictions of the upcoming and ever-rising social media trends that can disrupt the way you actually use social media as a marketing channel –
1. Video continues to reign supreme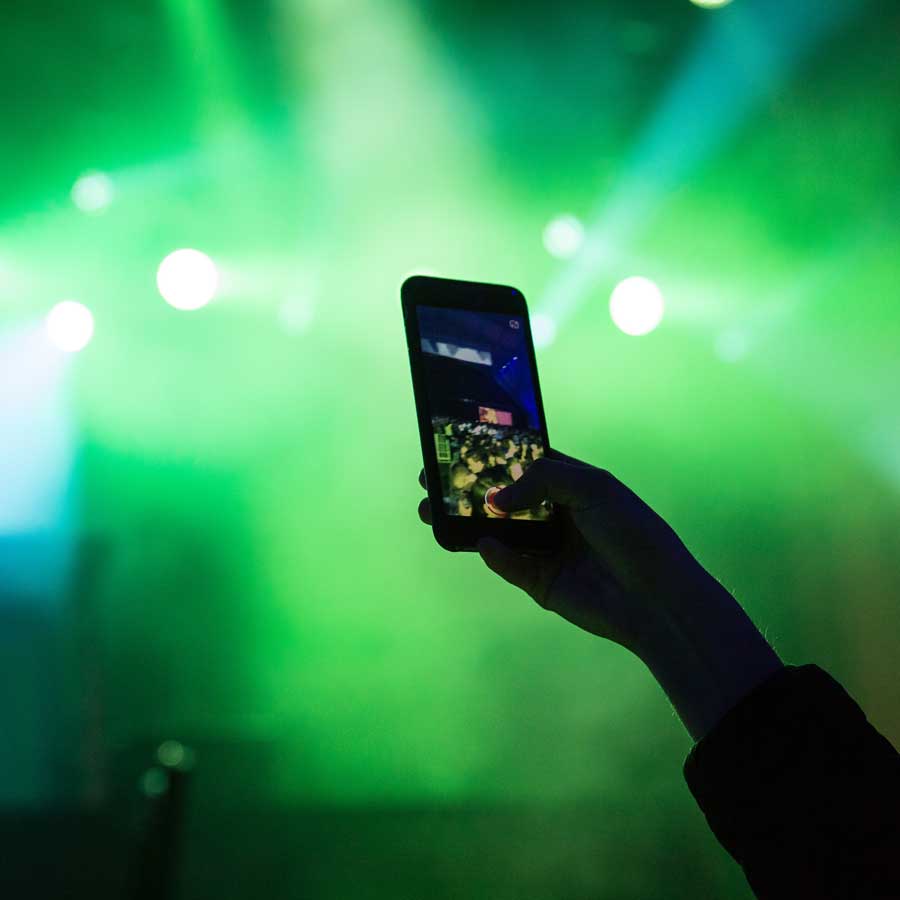 A top contender even in most of last year's social media trend predictions and the year before, if you actively promote your business through social media and haven't yet tapped the power of video to spark engagement with your followers, you must be living under a rock!

Video just works. It's not a trend that's up and coming, it's already here! Doesn't matter what form or type of video you are using – explainer videos, one-on-one interviews, product videos, 360 videos, live videos or any other form of this medium, you can not go wrong with video when it comes to user engagement.

And Facebook knows this. They were the ones to roll out LIve-video first and trend hasn't looked back since then.

On Facebook, live videos generate 6x more engagement than normal videos or other form of content which simply shows that people prefer up-close and personal interactions with brands and users more than just consuming content and leaving their reactions.

And they are betting big on Video! With Watch Parties – a video-sharing feature on facebook with a handful of people or groups and Facebook Spaces – An immersive VR video chat experience, both heavily focused on video, watch this trend mature throughout 2018.

While video has the most impact on Facebook, it certainly is not limited to the platform. Instagram Stories, Snapchat stories and Linkedin allowing it's users to post video content more freely and interactively all point to a video-rich social media future that you must buckle up for!
2. Influencer marketing still has enormous potential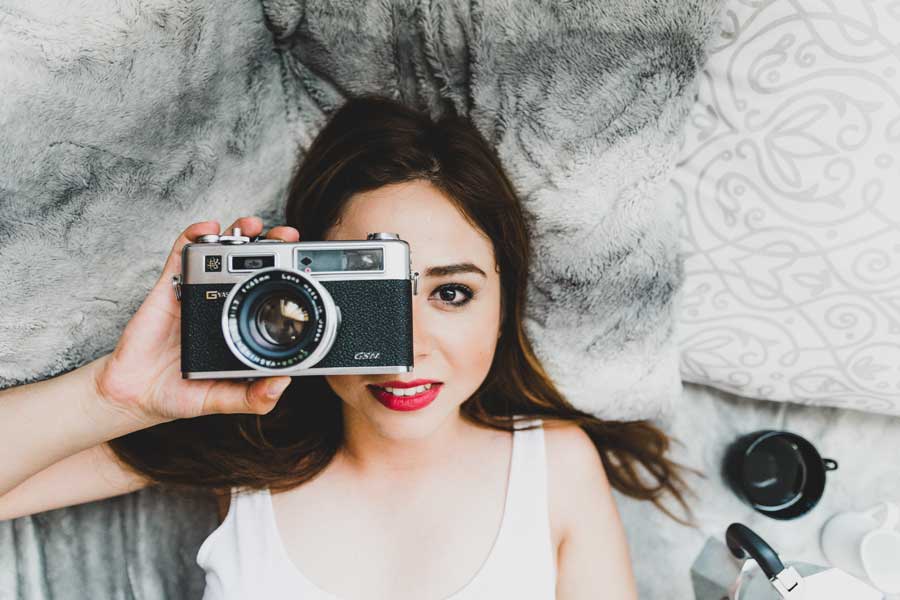 Another trend that has been continually gaining momentum is Influencer Marketing. It has reportedly doubled since the last year with 92% of marketers and business owners satisfied with the results of their influencer marketing campaigns.  
The best part of all of this is, 39% of them are determined to increase their marketing budget for Influencer campaigns in 2018!

And almost all of these influencers find Instagram to be a great platform for influencer marketing with high rates of following and engagement, soon to be followed by Facebook and Youtube.

All of this leads to only one result, get ready to see more influencers promoting brands through new ways on social media in 2018.
3. Social media will focus on being social again
Following the announcement of Mark Zuckerberg, Facebook intends to focus more on encouraging meaningful interactions with friends and family – the reason it was originally created for.
And they confirmed it with a blog post announcing a news feed algorithm update that will show posts by friends & family first that can spark real engagement and not just likes and reactions.

But what does it mean for businesses? It means that your organic reach on the platform is about to take a dive, as it has been for a few years. And to stay on top, you'll have to produce content that can spark conversations. Working on Live-video is one good way to do that.

Another good way is to shake hands with influencers. As the social media space gets more cluttered, businesses, publishers and brands may see their posts struggling for exposure as the facebook algorithm prioritizes engaging content from friends and family over branded content.

In 2018, Influencer marketing will be more important than ever, especially after this facebook update, to help you cut through the noise as each influencer has their own number of loyal following.
4. Social eCommerce is on a rise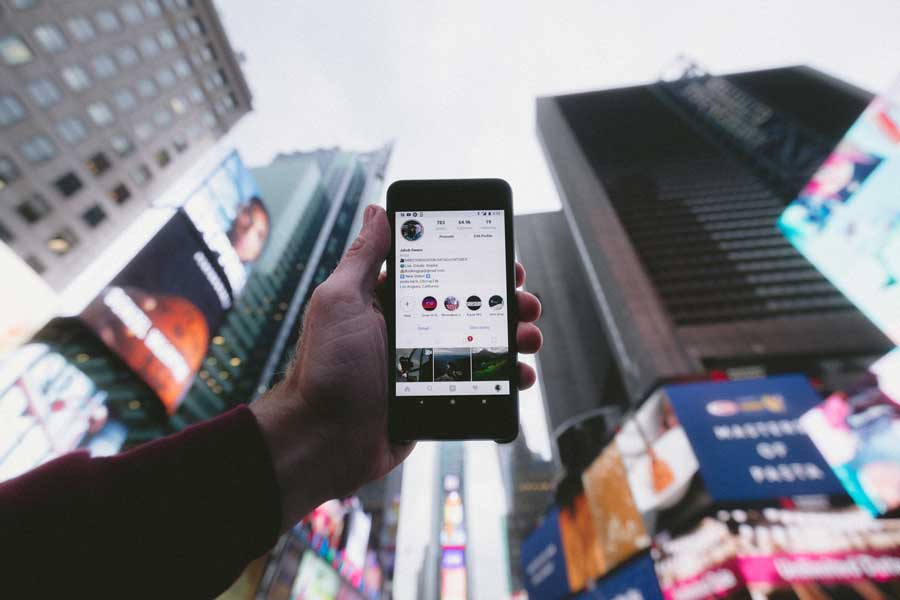 Selling on social media is nothing new but social commerce of today is on another level. The in-app shopping experiences on Facebook, Instagram and Pinterest have been streamlined in folds and a user doesn't even need to leave his social account anymore to make purchases.

Facebook Shop is a good example of selling products on Facebook directly from your business page by listing your best products in a different tab and Instagram Shopping helps retailers tag important details and links about their products like you'd tag your friends on posts. Facebook Shop and providing a nice shopping experience on instagram go hand-in-hand. In order to make use of the powerful selling features of Instagram, you will have to verify the products you wish to sell on Facebook Shop first.

(Instagram shopping is available only in United States, UK, Australia, Canada, France, Germany, Italy, Spain & Brazil)

Facebook ventured into another form of social commerce, more focused around a peer-to-peer approach, called Facebook Marketplace which reiterates the importance Facebook is placing on being social again with their recent news feed algorithm update.

If you are a B2C business owner or marketer, try making use of these selling services and analytics of major social media platforms as soon as you can because social selling is about to explode in 2018!
5. Marketers will tap messaging platforms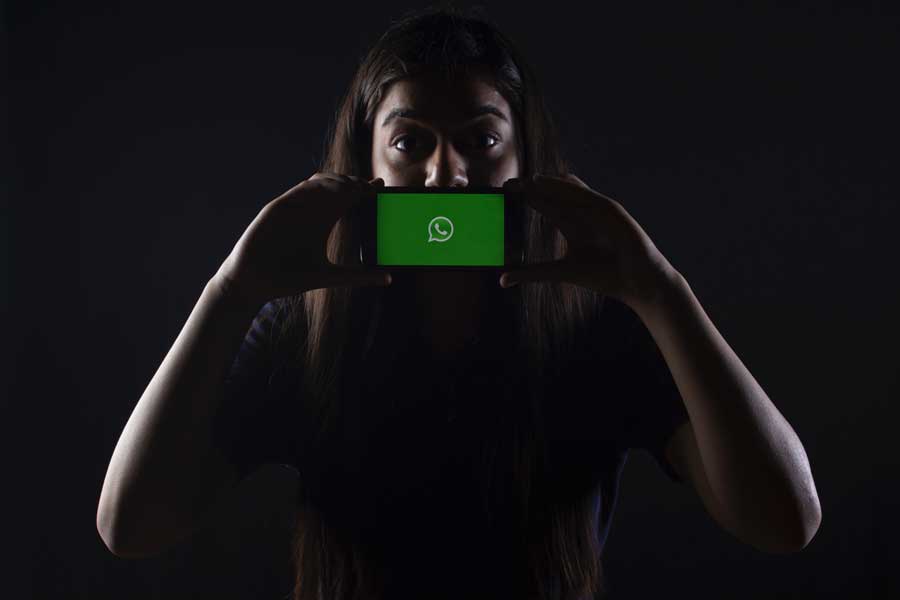 Move over social media, messaging platforms are the next best thing to have more meaningful conversations with your users and provide real-time support.

The most popular messaging apps like Whatsapp, Facebook Messenger, WeChat & more have well over 5 Billion monthly active users and certainly is a force to be reckoned with.

When it comes to providing customer service through messaging apps – it's personal, cost-effective and timely. Checks all the benchmarks of providing exceptional customer service. Moreover, the possibilities of what business owners and marketers can do with messaging platforms are endless. One can send alerts, let customers know of the latest discounts on products, promote exclusive offers, send a greeting and what not!

Or see how Hyatt, a leading franchise of hotels and resorts uses the facebook messaging platform to provide 24 hour customer service, recommendations, solve queries and make reservations.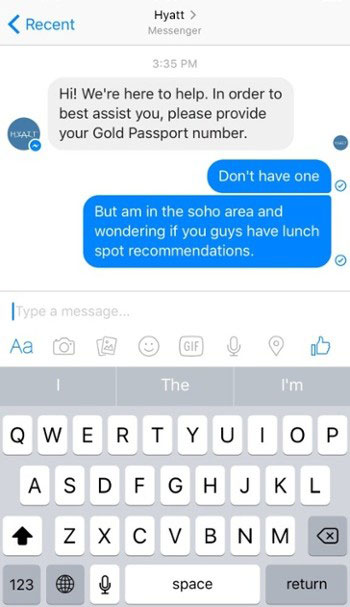 The level of marketing flexibility messaging platforms provide to business owners is astonishing. But the level of personalization messaging platforms provide can both prove to be a boon or bane for your business. A bane only if used improperly. Think of it like this, you have an amazing opportunity to directly contact a customer through facebook messenger, i think it goes without saying that spamming on channels like these can easily get you on the blocked list of users.  

With great power, comes great responsibility! Use the power of these high traffic messaging platforms wisely. But one thing is for certain, with the social media space continuously getting clustered with more businesses flocking to it's various platforms for increased exposure, marketing and providing customer support through messaging apps. They are sure destined for a rise.

These predictions are in no way concrete and the social media space can proceed to head into any and all directions possible. While these predictions are made keeping in mind the latest consumer content consumption behaviour and future developments on the major social media platforms, there is a fat chance that these trends will soon be at the core of your social media marketing strategies in the future!

Subscribe to Saffron Tech
Explore your marketing zen with our newsletter! Subscribe now.