In this competitive landscape, nothing is more important than a customer-centric, growth-focused, and data-driven app, which can delight your customers. The better you serve your customers, the better you can garner the goldmine of digital marketing!
In today's world, everyone needs a quick and responsive app. As per a report, app crashes cause 71% of uninstalls. That's why it becomes very crucial to redesign your old, outdated mobile application with a better user interface (UI) and user experience (UX).
Both UI and UX are the core of mobile applications. If you go through the apps of some of the marketing giants, you will see the difference. They focus on providing an excellent experience to their customers throughout their apps, which helps them to better connect with their customers.
Take the example of WhatsApp. It restlessly offers seamless navigation and experience and looks visually appealing, making it one of the most popular apps globally.
As we all know, an app is not only a medium to boost your sales; it's also a bridge that establishes a bond between business and customers. Improving the user experience and interface will automatically turn up your business direction. As per the truelist, a user experience is a pillar of the business; enhancing the UX can raise KPIs by over 80%.
If you are a business owner, you know how difficult it is to catch customers' attention in this competitive world. That is where an eye-catching UI and UX play their role to make your app stand out.
UI and UX have a significant role in making the app visually appealing and engaging, which helps a business drive more traffic. The benefits of redesigning your mobile app UI and UX doesn't end here!
This post will discuss seven advantages of efficient UI/UX for android and iOS development. But before that, let's learn what a good UI is composed of.
Visual Design
What can be better than improving the aesthetic appeal of your app and usability to make your business thrive? It includes integrating beautiful images improving the layout, color, space, typography, and placement of elements to create an interface that drives conversions.
Since the looks of your app matter, you need to focus more on improving it. Even a famous quote states the same:
"First Impressions are often the truest"
– WILLIAM HAZLITT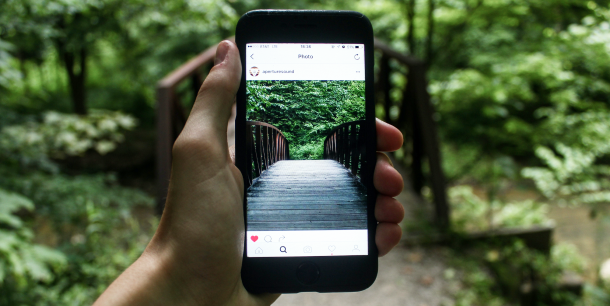 The visual design of your app will decide how your app will look. The visuals are the first things of your mobile app that people notice. Make sure that your app's visuals will hit your customers positively as it has a significant impact on translating prospects into loyal customers.
Interactive Design
The interactive design has been widely used in mobile app development. Most designers know that a great design has never been empty talk. An interactive design has a significant role in making your app more advanced and engaging.
Whenever we check an online form, it performs specific actions. When we miss filling an essential field in the form, it responds and highlights. It all comes under the umbrella of interactive design. It helps to present a UI so that visitors can quickly learn and know how to interact with it.
Information Architecture
Information architecture (IA) outlines the information in the app. The goal of IA is to make the app intuitive and simple to navigate so that users can quickly get the information they are looking for. Creating IA is just like how architects develop a blueprint of a building to figure out where the main elements of the building should be located.
The process of creating efficient IA involves:
Labeling
Creating site flows
Adding categories
Adding organizational hierarchy of important information
Now we are better informed about UI, let's learn why your app needs a UI and UX.
7 Reasons why your app needs an efficient UI/UX design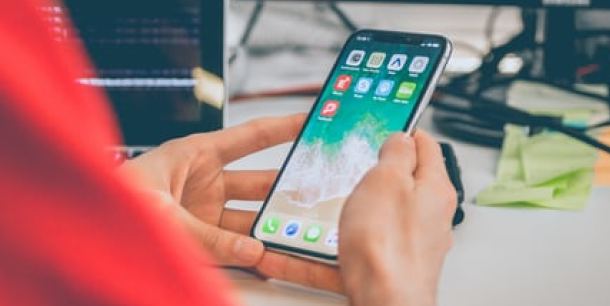 It enhances customer satisfaction.
Designing a robust and customer-centric user interface makes your app more engaging and familiar to your customers. It increases customer satisfaction and hence helps you convert prospects into loyal customers.
A great design ensures that every time a visitor comes to your website, they will complete their intended task successfully. An app with easy navigation and informative content provides more satisfaction and will help you retain your superior clients.
Even a study shows that 80% of users think a seamless experience throughout the app is necessary. If an app is visually appealing but doesn't provide a frictionless experience, it will less likely engage customers. And will make customers dissatisfied and frustrated.
On the other hand, if your app successfully satisfies your customers, then there are chances that these customers will act as a free promotor for you. And recommend your app to others. It will help your drive more leads.
It helps you understand the needs of your customers.
For every business, "Customers are the King." The better you know the needs and queries of your customers, the better you pitch your product and service to them. That's why experts always recommend understanding the needs of your target audience before creating a UI/UX.
Also, UI/UX will help you segment your customers, which aids in understanding the needs of your customers. Understanding what your customers want is beneficial in designing a better UI/UX and helps you convert.
Create a UI and UX that suits your target customer. For example, if you have a cosmetic business, adding more vibrant color to the UI will work for you. And if you have an online store of traditional clothes, you should give a classic look to your app.
It helps you build your brand reputation.
The aesthetics of an app plays a crucial role in determining whether customers return to your app. The customers are the center of your business. If you serve them better, they will come to you again and recommend your app to their friends. That will boost your growth 
and lay a foundation of trust between your customers and your business.
Investing in designing an efficient UX/UX will help you win your customers and earn their trust. Once you build trust among your customers, you will have a better presence in the market. It will give you a clearer image of your brand.
Satisfying your customers will give your branding efforts a direction and help you dethrone your competitors. These days, users are more likely to purchase from the brand that makes them happy, which ultimately increases the credibility of your brand.
Providing the right and complete information to your customers about your products and services is ideal for gaining their trust. A study shows that 86% of visitors want to see more details about the product and service.
It helps you save time and money.
Most mobile apps fail due to poor design, navigation, slow-loading, and bugs, which will drain money and time. Choosing an experienced UI/UX designer to develop an excellent user interface and experience may cost you relatively more. But it will mitigate the chances that your clients will find any difficulty using your application.
Also, it will save your time and money, which you might spend on frequent upgrades and maintenance. Therefore, with a powerful and agile mobile app development, you can serve your customers seamlessly 24/7/365.
It makes navigation a joy.
A properly designed UI and UI means that it has all the elements in the familiar place and functions well, and there is no error while using the app. It involves adding clearly labeled menus, page links, and crucial information.
A UI/UX that can make the task-performance easier will make your customers enjoy your app. Many studies reveal that a UI with high functionality and better aesthetics will lure your customers and lead to higher ROIs.
Research shows that the majority of the users (84%) only interact with the first slide, and only 1% of users click on the carousel images. It shows the importance of creating a straightforward menu.
t makes the customer experience seamless.
A study reveals that almost 80% of internet users worldwide are willing to pay extra for a good UX. No one wants to waste their time on slow-loading apps.
Since customer experience significantly impacts whether your business 
will thrive, creating a seamless UX becomes essential. To achieve such sophistication, you need to have a good UI design! It will anticipate customer needs and help you showcase yourself as the best solution to their requirements.
A good Ui design includes three main components:
Visual design
Interactive design
Information architecture
If any piece of this puzzle is missed, the UI will fall flat and affect your app's functionality. Hiring a knowledgeable and experienced UI/UX designer will make your app intuitive and highly responsive because they know how to build a dynamic and customer-centric app that can leverage your business.
It helps to get featured in app stores.
Every app store has different criteria to rank an app, but popularity is a standard parameter. The more users favor the app, the better the chances of ranking on the top.
The ranking depends on the reviews and ratings by the users. Since a good UI/UX is the element that can impress your customers and make them happy, you can drive good reviews and ratings.
The ranking depends on the reviews and ratings by the users. Since a good UI/UX is the element that can impress your customers and make them happy, you can drive good reviews and ratings.
Summing up!
With the advancement in technology, the way of engaging customers has also changed. These days, people are more likely to engage with an app with good UI/UX design.
An excellent user interface and experience provide your users with a realistic feel and a continuous flow of valuable information. More and more users prefer an app that is visually appealing and user-friendly. Creating an app with efficient UI and UX will help you boost your conversion rates and build a bridge of trust among your customers.
Are you also planning to enhance your app's customer experience, presentation, and interactivity? Do you want to speed up the loading time and make your app functional?
Contact us! We will walk you through our services. And let you know the best possible upgrades and functions you can add to your application. Our ethos and strategies are underpinned by industry experts who will help you build a futuristic app that is attractive and pleasant to your users. We have curated data-driven methodologies to develop and test an app to reduce the chances of errors.
So, what are you waiting for? Talk to our experts now and give a new direction to your business!