Build an exceptional React Native mobile app in JavaScript and skyrocket the growth of your business.
React Native for Mobile App Development
The Advantages React Native is undoubtedly one of the most admired and popular mobile app development frameworks, highly preferred by businesses across industries and different business scales. By choosing React Native app development, you will be able to harness multiple advantages to steer our business ahead.
Fast Performance
One of the most significant advantages of choosing the React Native app development framework is you will get faster performance. You can easily combine it with native languages like Swift, Java, and Objective-C. In addition to this, you will also be able to achieve superior performance rates.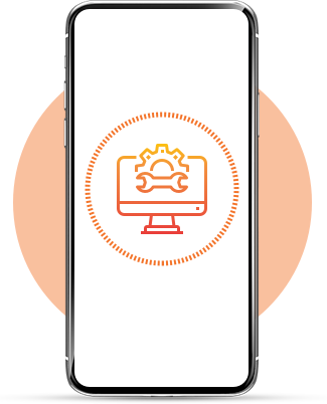 Smooth Development
There are many features of React Native that facilitate the smooth development of the app. The feature-rich experience offered by the React Native app development framework streamlines the workflow and reduces the time consumed in the completion of the project. Easy use of native code, hot reloading, and seamless states management; are some of the features that facilitate smooth workflow.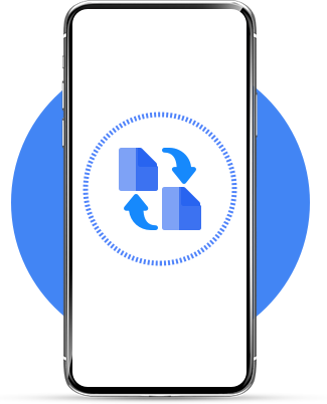 Synchronous API
Synchronous API is now possible with the latest foundation layer JavaScript interface. This new feature allows developers to invoke ObjC/ Java methods from JavaScript directly.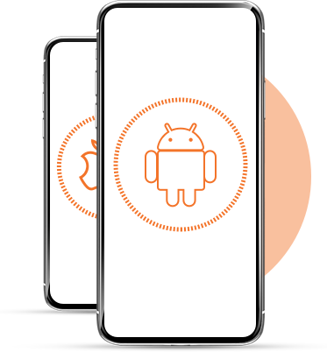 Cross-Platform App Framework
React Native allows you to target a larger base of the audience using different mobile devices as it facilitates cross-platform app development. Just by writing a single app and spending money on one app development, you will be able to target different mobile app platforms like Android, iOS, and windows.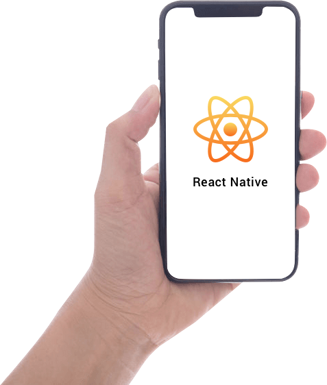 React Native Is The Most Popular Platform Framework
Released in 2015, React Native has become one of the best app development frameworks in the market, and its popularity is continuously increasing. According to the 2018 survey of stack overflow developers, React is the most favorite framework among developers. You will be surprised to know that React Native is used by many Fortune 500 companies like Uber, Tesla, Skype, Facebook, Walmart, etc. According to the React Native GitHub repository, more than 2,000 contributors have invested around 16,000 times in almost 72 branches with more than 3,000 releases.
Future of React Native
According to the officials of React Native, the IT professionals are working on a large-scale architecture through which the popular framework will not only become more flexible, but even integration will become seamless. All these changes signal that the future of React Native is Fabric. You should know that Fabric will take care of the three main changes that will shape the future of React Native and these three changes are
Completely New Threading Model
In the current threading model in the framework, each UI update needs to perform on three different threads. A new model will completely change this threading.
Async Rendering Capabilities
Through Async rendering capabilities, it will become possible to allow multiple rendering capabilities and simplify the process of data handling.
Simplified Bridge
A completely new simplified bridge will be incorporated in React Native to make direct calls between native and JavaScript.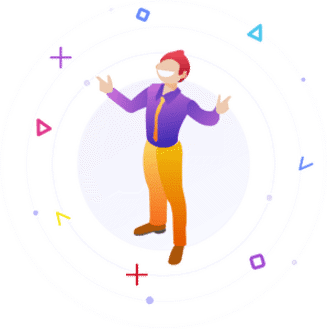 Get the best React Native Development Experience here
The trending framework that comes with JS powered performance and effortless development helps us to deliver a world-class app for your business. Although the market is full of Native app development services, at Saffron Tech, you will surely get the best Native development experience. Our experienced and skilled developers specialize in the React Native framework, and they have been working on this popular framework for a very long period. Through our experience and skill set, we have mastered the art of delivering exceptional Native apps for our clients.
Our React Native Application Development Services
We offer a wide range of Native application development services, and this is why we act as a one-stop shop for all your Native application development needs. We offer to React Native application development for a wide array of verticals like travel, construction, eCommerce, etc.
Our experienced Native app developers have delivered phenomenal apps all over the world. Since we offer so many Native app development services, most of the clients prefer us over the other options.
React Native iOS app
React Native android app
React Native UI/UX app
React Native customization services
React Native customization and maintenance
React Native app testing
Our Development Approach for Stunning React Native Mobile Apps
Being a popular name in the app development industry, we never compromise on our client-centric approach, and this is how we have maintained the quality of our service. Our client-centric approach allows us to build top-notch Native apps that accelerate your business's growth and build a remarkable impression of your business among the customers.
We start the process of Native app development by understanding the needs and demands of our clients as different industries have different requirements. After that, we bring in our developers to discuss the possible Native app development ideas and make a blueprint of the project. Then we enter into the development stage where we follow a step-by-step process that starts from alpha and ends at beta. And in the end, after testing the developed app, we finally launch it for our clients.
Hire Us To React Native App Development
Skilled Developers
We have a pool of some of the best talents from the industry. All our developers are well versed in React Native framework, and that's what makes us a leading name in Native app development. Access the best skill and experience in the industry without actually hiring any developer.
Quality Assurance
We make sure that every line of code is perfect because we never compromise on the quality of our app development service. In the 11 years of existence in the industry, we have been able to maintain our quality without any interruption.
Client Satisfaction
One of the main things that make us the best Native app development company is our ability to satisfy our customers through our app development service. Whether you are in a construction firm or an eCommerce firm, you will always get what you want by choosing our Native app development services.
Need robust react native app development solutions? Saffron Tech is your answer!