Key Responsible Areas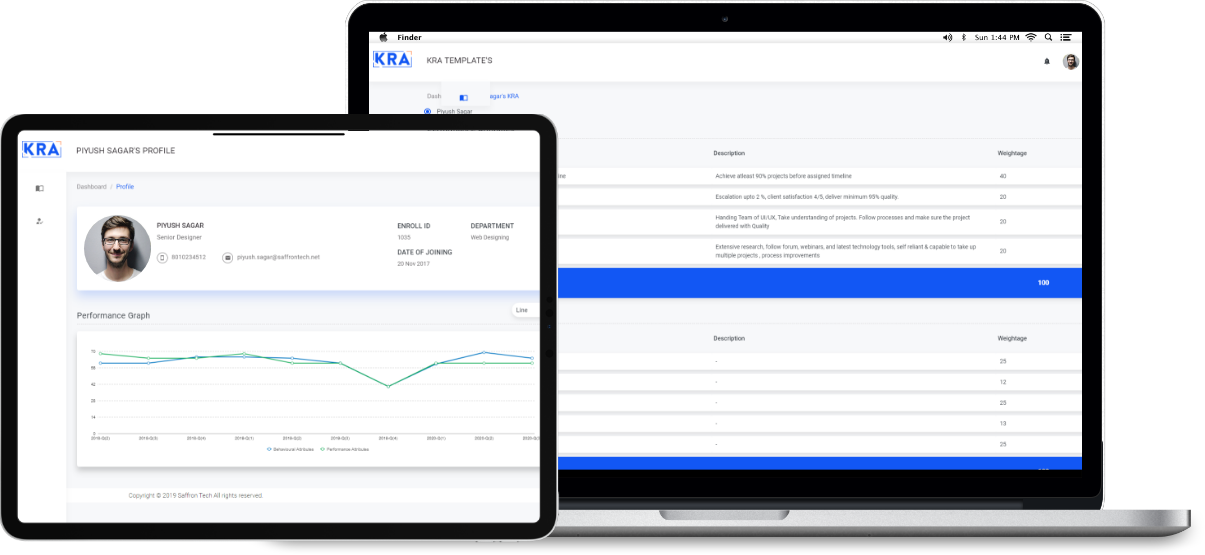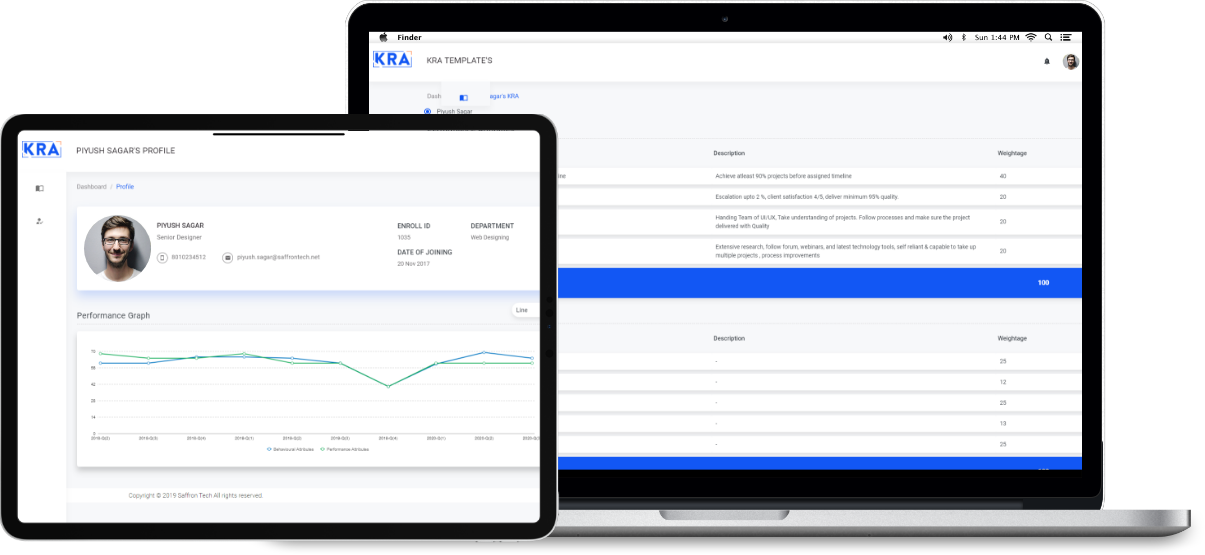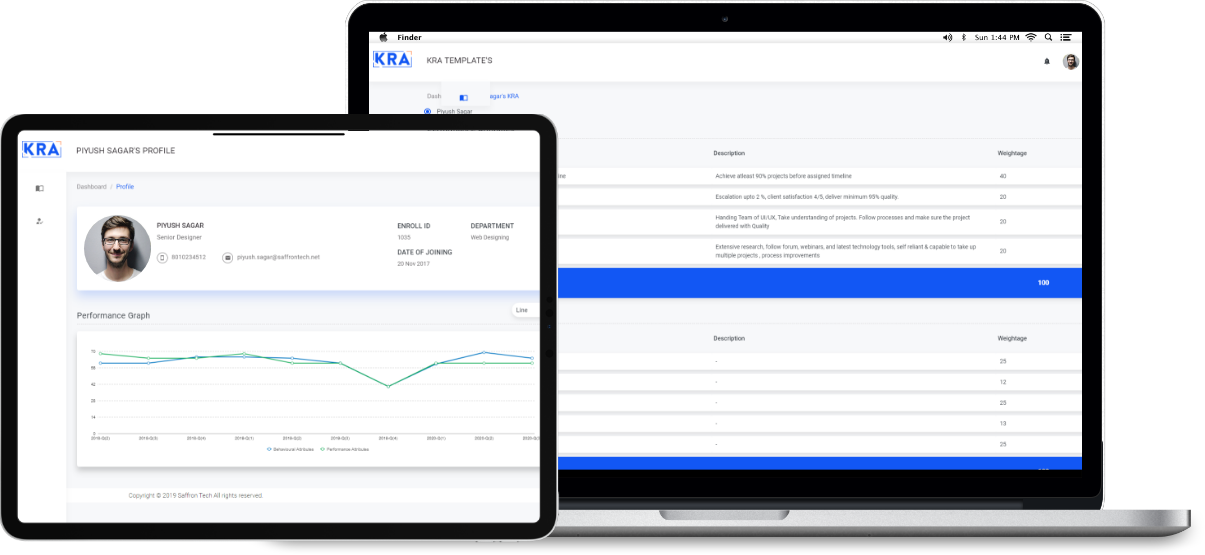 Human Resource management system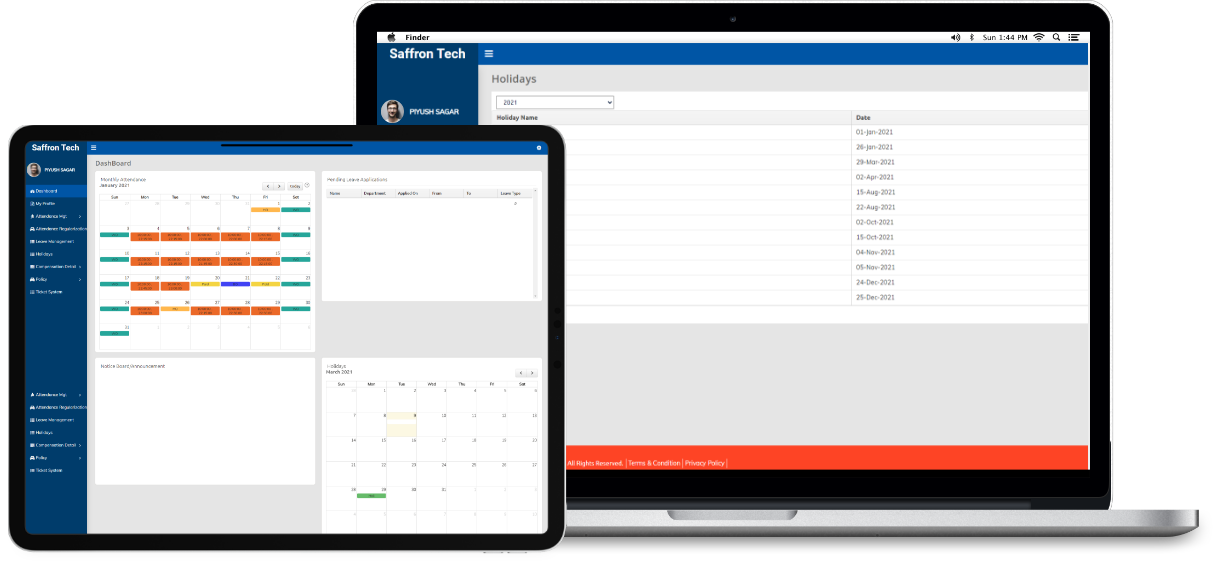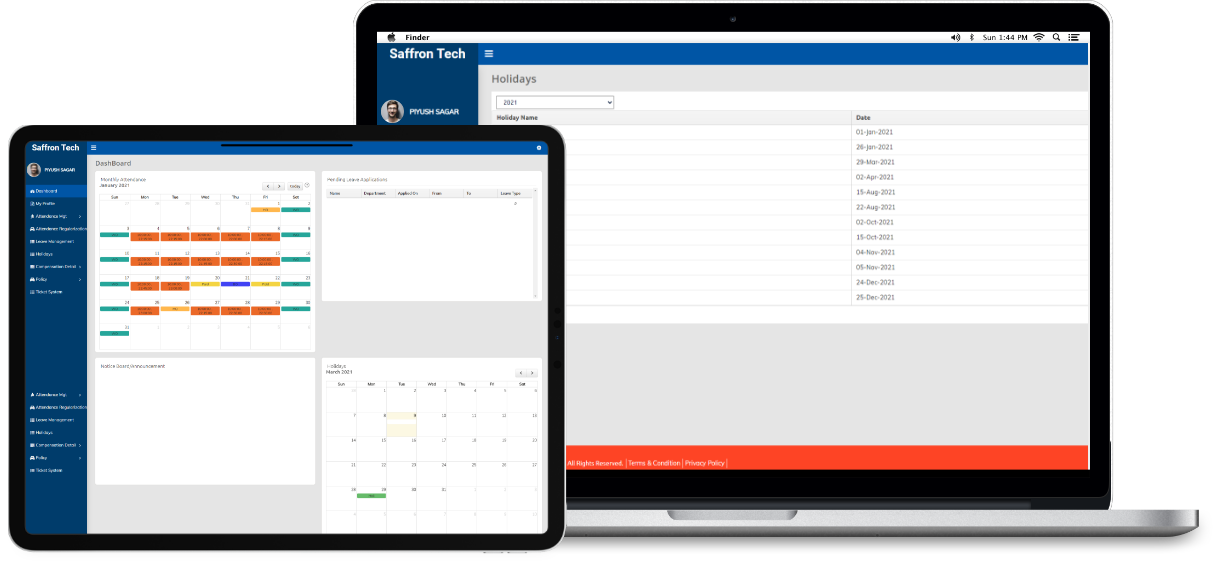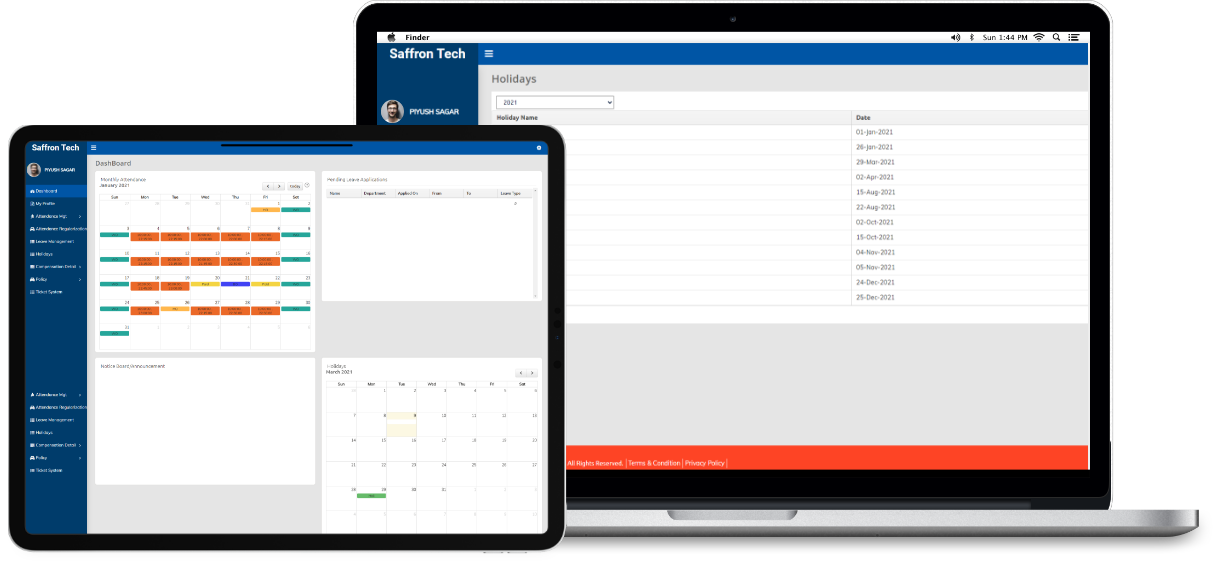 Plan and implement business-critical IT projects efficiently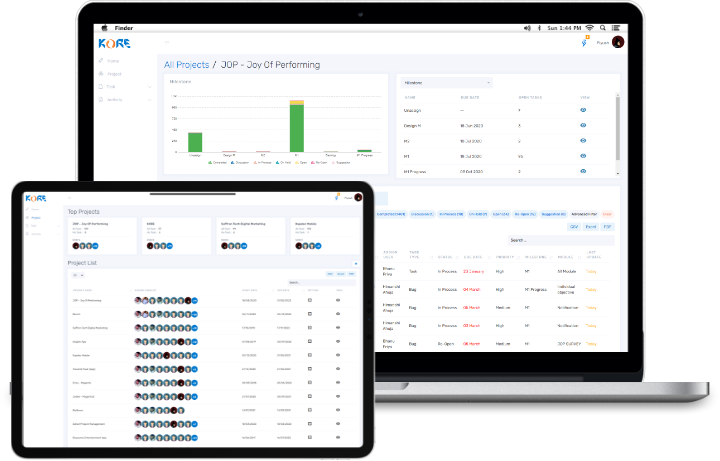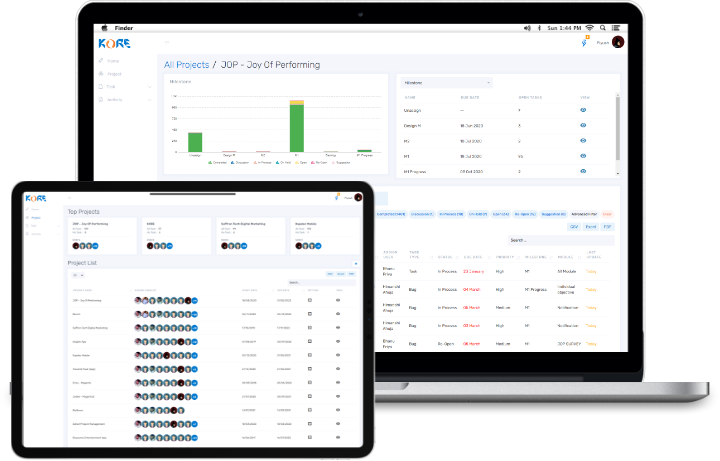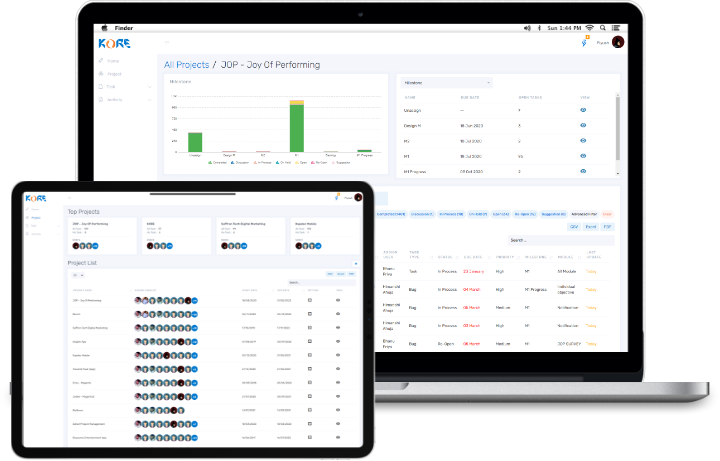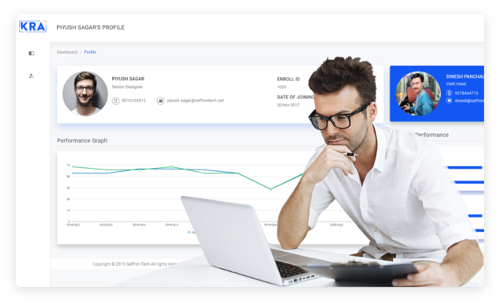 Key Result Area
Ensure a high level of efficiency by analyzing the performance of your team, employees, or a specific individual with the help of Saffron Tech's KRA product solutions.
KRA stands for "Key Result Area" that is responsible for maintaining transparency while eliminating ambiguity in keeping a track of an employee's performance and the kind of future expectations a company can have from them in contributing value to the company.
It enables seamless communication between the organization's top-tier recruitment executives with the rest of the employees because it helps the organization in analyzing the performance and output that is currently being delivered by the employees.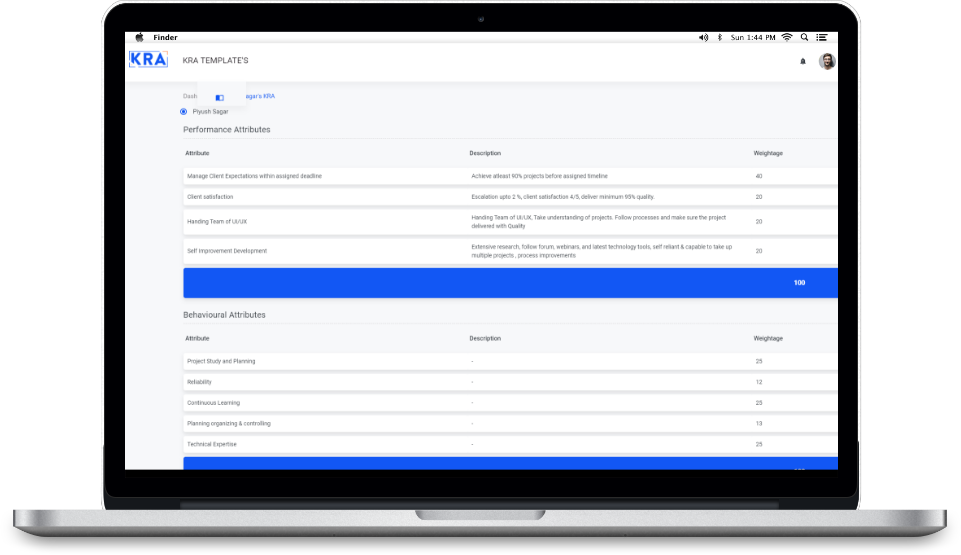 Why Do You Need KRA? Why Is It Crucial In Deciding The Fate Of A Company?
With the help of robust KRA software, the company leaders and HR can track the value that is being added by a specific individual to the company and the kind of skills that particular individual possesses that can help the organization in expanding their overall growth.
Therefore, we can say that KRA software can be used to deduce the results from an employee's past performance (that can be judged quarterly or annually) in terms of development and growth for their organization.
KRA should be adopted by all performance-driven companies because they help in defining the present roles of the employees in an organization.
It also helps in encouraging them to perform better or it can inspire them to work consistently well as the elements of KRA can be utilized to recognize and appreciate their effort made on the services that have been delivered by them in the past.
As a business or team leader, you can keep a track of your employees or team's potential, growth aspects, and experience as well.
It is important to remember that the parameters with KRA on which an employee is being reviewed or evaluated must align with the company's objectives and goals to ensure efficiency and effectiveness.
What Benefits Your Organization Can Enjoy With KRA
As a project leader or team manager, you might be well aware of the roles your employees have in the company but it can become extremely difficult for you to understand what kind of goals do they have that can empower your business or growth in reality.
This is where KRA comes into play, it can help your team members in defining their goals and objectives in the company while they are serving you with their services.
When you have well-defined KRAs for each type of role in your company it allows you in reaping certain benefits like –
Allowing you in establishing a relationship between a particular job role and your company's business strategy.
Eliminating the chances of setting unrealistic and impractical goals for an employee.
Keeping a check on your employee's present skills and his/her contribution to the company.
Holding fair and logical performance reviews
Understanding where your company is currently lacking and therefore, helping your hiring team in understanding what kind of future requirements your team has.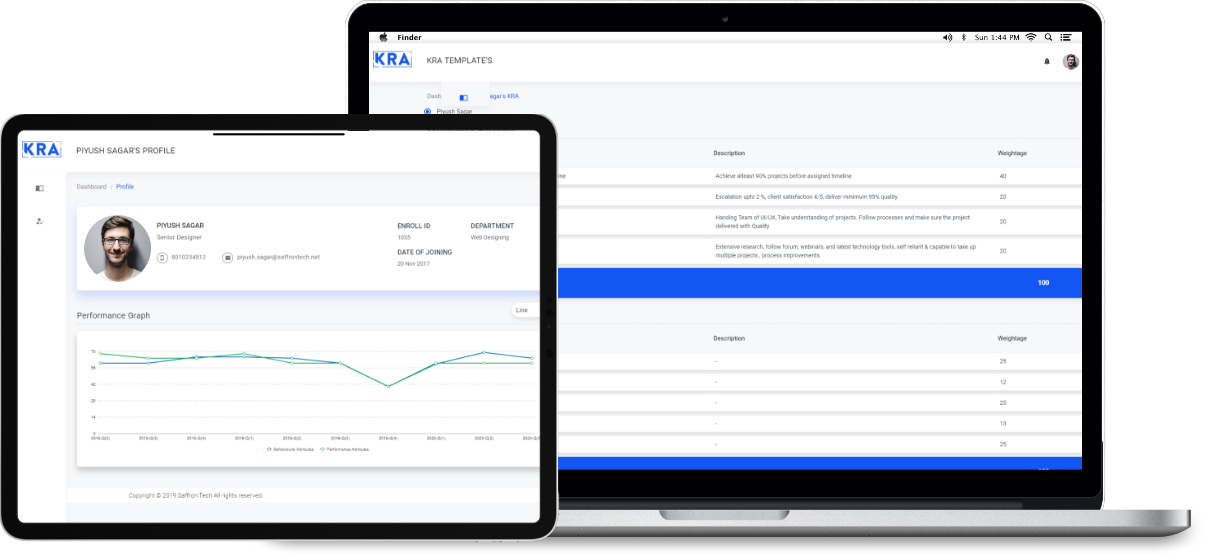 Why Choose Saffron Tech's KRA Solutions For Your Organization?
The software solution provided by Saffron Tech for Key Result Area Management is a highly popular tool that is currently being utilized by some of the top global enterprises.
It has been one of the finest products to be ever innovated by team Saffron Tech that can be used to track and measure the current performance or skills of your team with 100% accuracy and precision. This will ease the process of decision-making in your company.
It doesn't matter if you are a global enterprise, a local, small, or a medium business, the KRA system developed by Saffron Tech is specially designed to help you in tracking the KPIs of each department or a specific individual efficiently.
Our KRA solutions facilitate highly transparent communication within the organization along with accurate team reviews and your team's performance overview.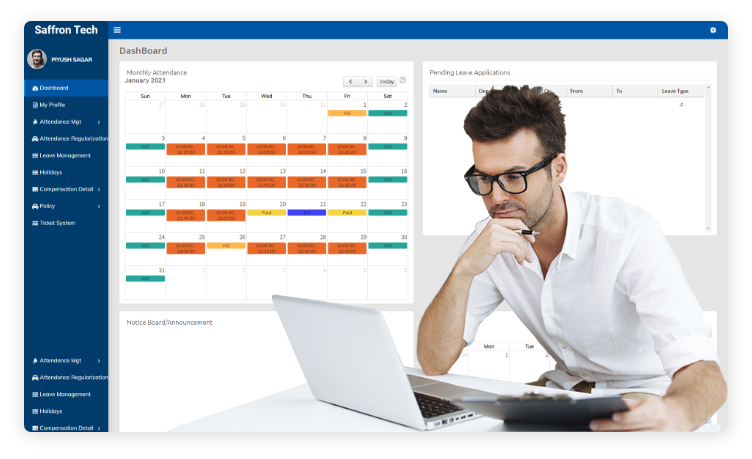 Human Resource Management System
Adopt our powerful and automated HRMS software solutions to save time, focus on other highly productive and value-adding tasks in your company.
Result-oriented and performance-driven companies can't afford to waste time in taking care of repetitive, redundant, and basic HR tasks, they shouldn't waste their precious time by operating their functions on a "manual" human resource management system. To save time, effort, and skip monotonous HR tasks they need to have an "automated" human resource management system.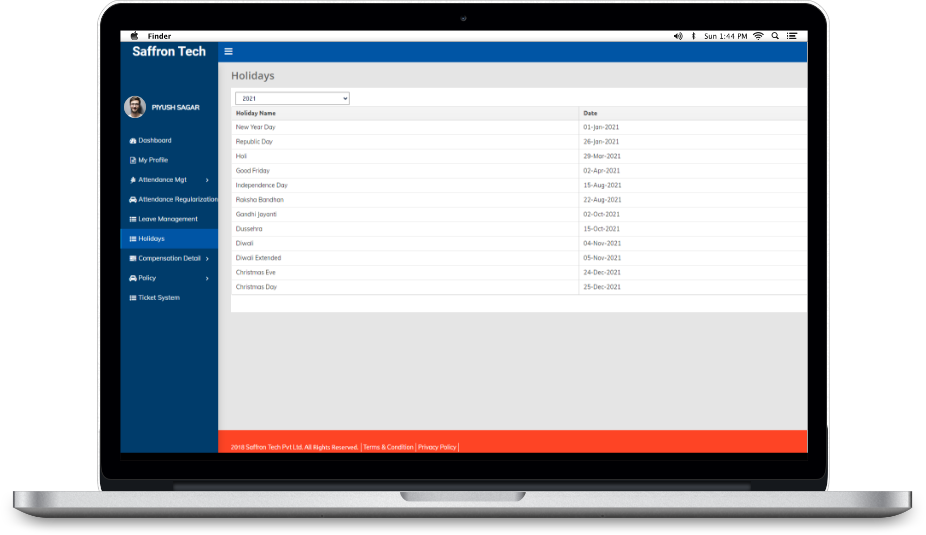 Why Automated HRMS Solutions Are a Must For Entrepreneurs And Businesses?
This is the reason why smart businesses across the globe have started investing in automated Human Resource Management Systems that are also known as automated HRMS software.
With the help of robust HRMS software, you can instantly automate your time-consuming and mundane tasks so that your HR department can invest its time into other important aspects of your business that are more value-adding for your company.
Saffron Tech's automated HRMS software is basically a platform that helps your HR department in integrating automated employee management solutions.
It performs tons of tasks such as organizing, maintaining, and managing your company's employee details. It takes care of all the organizational details you have and makes it easy to access for your HR team.
Saffron Tech's HRMS software has been a really popular software that has provided premium Human Resource Information System solutions to various business verticals while offering a diverse range of functionalities at affordable pricing.
Benefits Of Choosing Saffron Tech's HRMS Solutions
A seamless flow of information and communication across the company can result in better business performance.
It is highly efficient in reducing administrative workload while being highly pocket-friendly for organizations. We aim to reduce your administrative burden.
Helps you in easing out multiple tasks such as employee onboarding, recruiting, maintaining employee details, and other crucial business information.
Allows you to save time, effort, and money because it completely eliminates all types of manual procedures that are required in human resource management. You don't need to hire a separate individual to take care of these activities.
Keeps your company on track with time to time analysis. It provides key metrics such as employee attendance, working hours, etc which helps you in analyzing your present business performance as well.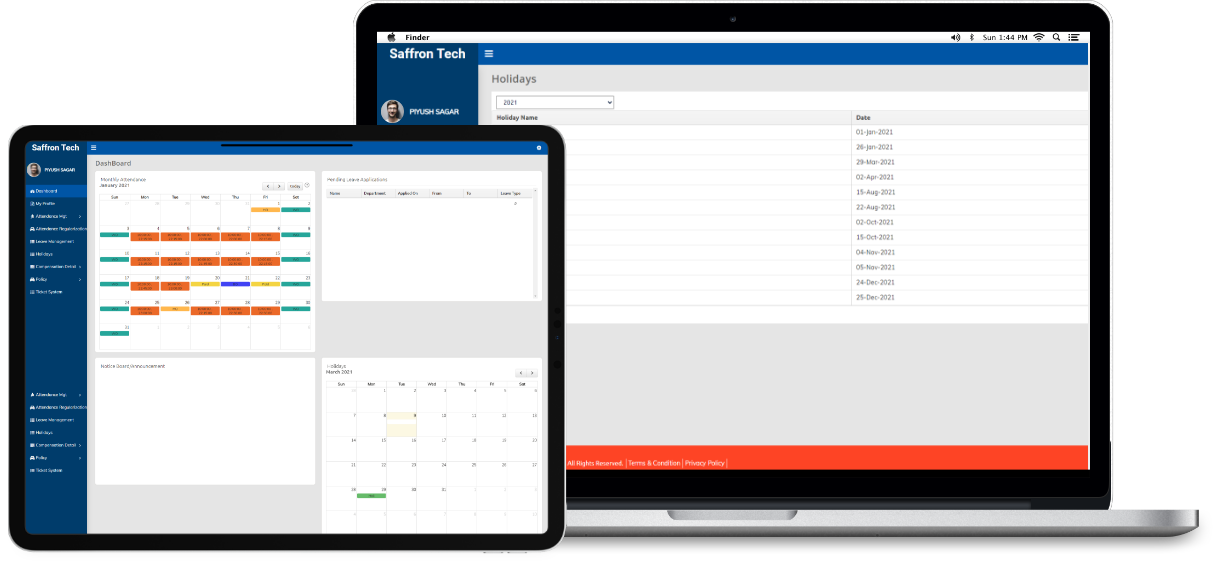 Saffron Tech's HRMS Solution
Let's automate and eliminate mundane administrative tasks and instill your focus on more strategic activities of your organization. Our HRMS tools can help your business in boosting employee engagement and has the ability to reduce turnover.
Stay stress-free with our Human Resource Management Systems as they provide a structured process for tasks such as employee payroll, PF & TDS, onboarding, recruitment, and other management tasks.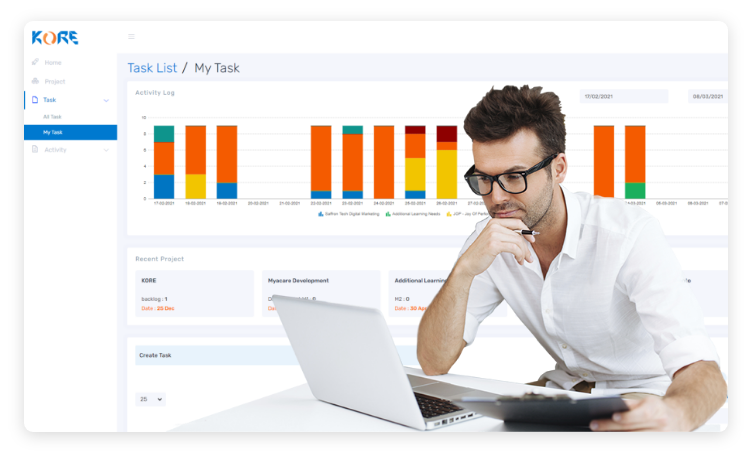 Kore
Run highly efficient teams, prioritize your projects, and tasks with Saffron Tech's task management tool.
Kore is a task management platform developed by Saffron Tech that is used by business professionals, teams, and organizations to track their project's progress and development status. With help of Kore, you can easily help your team in getting their tasks completed. You can manage, create, and prioritize your tasks as per your business needs.
What do we mean by "Task management"? It is a process where one identifies, monitors, and progresses the work that needs to be done during the day. It is a great option for businesses to have such a great project and task management tool like Kore because it helps you in keeping an efficient workflow. Kore is task-oriented, precise, effective, detailed, and plays a crucial role in scheduling large projects.
Kore has helped our team at Saffron Tech as well as various other businesses to work efficiently and reduce wastage of time. It can keep your team organized and ensure that all the office employees are being utilized properly. Kore can help your team in meeting deadlines on time as well.
How to start working with Kore? The first-time users will get an invitation link from their Administrator or Reporting Manager with a username and a password. Users just need to follow that link in order to verify the email account.
Once the email is verified, they can log in to the system with the same login credentials they received in the email. Users can change their passwords later. Once logged in, the users will be redirected to their dashboard.
Once a successful authentication is done, Kore users are redirected to their Kore Dashboard where they will be able to view their open tasks assigned by their reporting manager or other users.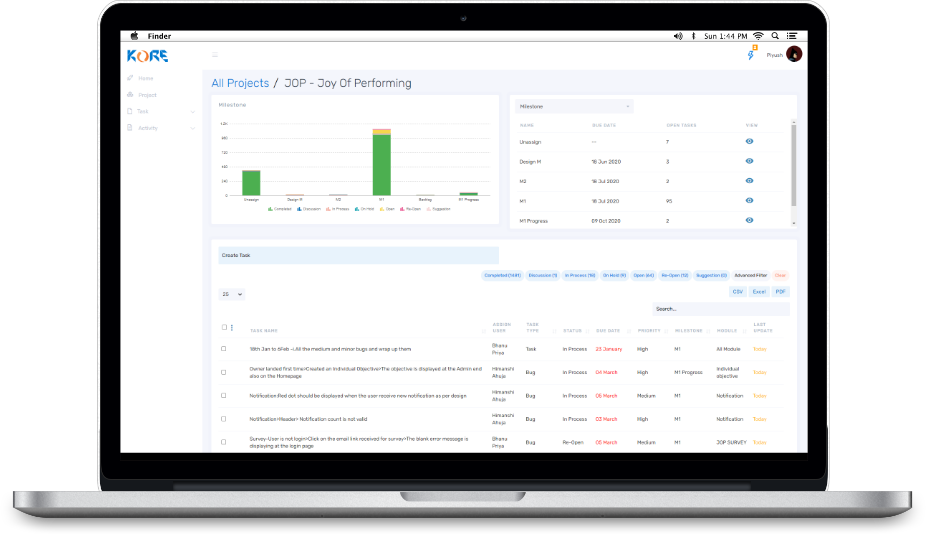 Key Benefits Of Having Kore As Your Task Management Platform
There are multiple benefits of having Kore, due to features like task prioritization, you can easily establish your task priorities, mark them, and let the whole team know which tasks are urgent and which aren't. Visual elements like bar graphs, line graphs, pie charts, etc provide a more detailed report of your tasks, employee performance, and progress of projects.
Other elements like activity logs help you in finding how much time each department of yours is spending on what types of tasks. Activity logs can help you in deriving the total cost of your project as well.
If you are the software administrator or a reporting manager then you can create and assign tasks to others. You can also create milestones for the projects your team is currently working on. These milestones can be created by the managers of the project along with their due date. Milestones will help your team members in completing their tasks on time.
Sections Within Kore And Their Features
On the homepage, you'll see a dashboard under which you'll be able to view and manage your tasks, see which tasks are currently open, task name, priority, progress, etc. This section provides a holistic view of users' open tasks and it helps users to track the details as and when they login into the system.
The next thing you'll see on the homepage will be the activity log in which users will be able to view the number of hours they have worked on a particular project.
It helps users to keep track of their tasks assigned and helps them to see if they haven't logged the hours on a particular date. You will also see your top five recent projects on your homepage followed by your project milestones.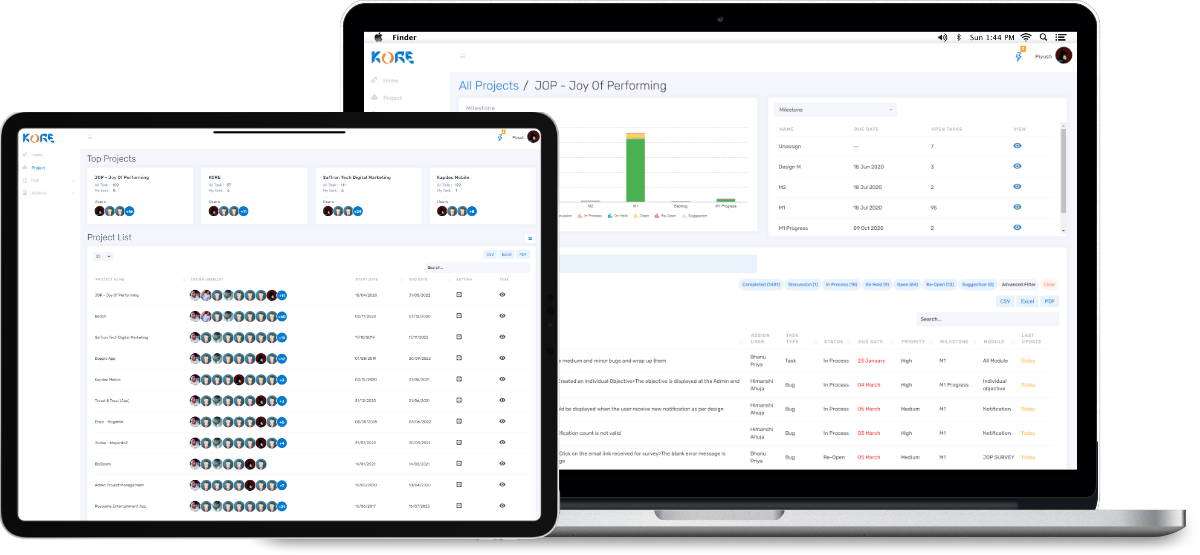 User and Project Management
Kore Administrators and managers will be able to view and manage all their users present in the system. Only Managers or administrators have the access to add, remove, or tweak the projects or the users. Kore Users will be able to view all projects assigned in the system.
Normal users will have access to project details but only managers will be able to update project details, assign or reassign new users in the project and add and delete the project from the system.
The Kore dashboard is specially designed to cross-check the efficiency of your work departments and even individuals. Kore can prove out to be a really effective task management tool in organizations of all sizes. It has a pretty simple layout and you can easily understand its features, it can be used to manage your projects, spot your team's efficiency, complete projects within a stipulated time, and review the performance of all the team members in a single place.
Utilize these features from Kore, integrate them with your team to drive more results, enhanced performance, and consequent business growth.