Our client is among America's largest online retailers of lingerie wear. For a few years, they had an eCommerce shop that was slow and not designed as per their brand guidelines. Their brand wanted to develop a shop fit for the future and planned to re-platform their shop to Magento Commerce. They aimed to enhance their usability, simplify their checkout process, and wanted to get rid of a slow website
Boosting sales with a future-fit store
After embracing Magento Commerce
By speeding load up times
Better shop usability & conversion rate
Enhanced usability & simplified checkout process
100+ products & +40 category pages
While automating processes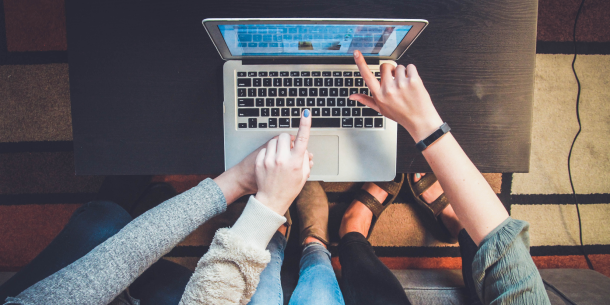 Overview: Re-platforming Seamlessly From Magento 1 to 2
The beginning of our re-platforming process focused on migrating their existing functions and elements that we needed to preserve at a small expense. Since Magento 2 involves programming concepts entirely different from a technical viewpoint, we had to revamp their design and re-do their functionality from scratch. Our developers worked with their brand and identity managers to develop wireframes and pursue the new design. The newly implemented features on their website include automated target rules and a new Page Builder. The new Page Builder allows the brand to publish fresh content over the website easily. With the current deployment process, the complete operation and management of the shop have become significantly more efficient. Now, they can make new
developments live within a few clicks.
Aligning their website as per their brand guidelines
Modernizing their website's how to find a fit section.
Creating a how-to-shop section.
Building new functionalities from scratch
Developing a smooth checkout process
" Re-platforming from Magento 1 to Magento 2 with Saffron Tech was completely smooth. Our new Magento 2 eCommerce shop offers better performance with considerably lower management costs. I'm glad that several processes on our website have become more efficient as they are now automated. I'm pleased that our shop management has now become significantly easier. After our relaunch, we are experiencing more sales than before!"
– Janet Lev
(Head of eCommerce, American Lingerie Brand)
Our Approach: Fulfilling Clients' eCommerce Store Ambition
Optimizing Shop Usability
As mentioned above, our clients' old website was slow and not aligned with their brand guidelines. Our developers worked on their website design and curated new features from scratch to enhance their shop usability.
Revamping Their How-To-Shop Section
After improving their website usability, their brand managers develop a how-to-shop section along with a separate "how to find a fit section." The section was designed using a customer-centric approach that could help users to find their perfect fit
Multi-language Magento 2 Store
The current website has nine different languages and currently runs on Magento version 2. Magento 2 enables businesses to incorporate a multilingual store in a single installation.
Improved User Experience & System Of Search
At Saffron Edge, we helped our client develop an easily navigable website along with new product categories and a filtering system. We created sleek product categories and subcategories that shall help customers buy the right design and fit. Due to these new features, our client boosted customer conversion rate and website user experience.
Developing A One-Step Checkout Process
We added a one-step checkout and payment process to ensure more sales and conversions. We also developed a separate 'My account' section to help our client track orders, packages, password, and manage profiles.
Enhance Shop Usability
Multi-Language Magento 2 Store
Improved User Experience & System Of Search
One-Step Checkout And Payment Process
Results
Once we implemented all these new changes, our client witnessed noticeable results within the next few weeks. Their users no longer had to wait for the page to load as we reviewed all the codes and reduced the loading speed. An enhanced system of search and filtering added more to their positive user experience. It shall allow their customers to make an informed purchase decision. These new features will enable them to increase customer conversion rates.
Increase in Sales
After embracing, Magento Commerce
Conversion Rate
Enhanced usability & simplified checkout process.
Bounce Rate
By speeding load up times