Are you feeling overwhelmed by the prospect of choosing a content management system for your website? It's a natural response, particularly in light of the market's abundance of choices. So don't panic; we're here to guide you through the informational minefield so you can make an informed choice. The CMS you select can significantly affect your website's functionality, user experience, and, ultimately, your business success, whether you're an entrepreneur, blogger, or major corporate. Yet you may make a choice that suits your needs if you have the correct information and advice.
While coming from different places, Umbraco and WordPress are both strong content management systems that give website owners a variety of advantages. Umbraco's adaptability and customizability are its strongest points. Because it is open-source, developers can customize the platform to suit particular needs and produce custom solutions that satisfy specific website requirements. It's a great choice for companies already utilizing Microsoft technology due to its infrastructure's Microsoft foundation.
WordPress, on the other hand, has developed into a flexible and user-friendly platform that is simple to use and set up. It's perfect for small businesses and people who don't have a lot of technical expertise but still want to construct a website that looks professional. With WordPress powering more than 40% of all websites on the internet, it's obvious that the platform has a thriving user base that regularly contributes new features and upgrades.
We will examine Umbraco and WordPress, two well-known CMS platforms. We'll go into great detail about the benefits and drawbacks of each platform and give you the knowledge you need to choose the one that's best for your website.
Everything will be covered, including customization choices, security, and ease of use. You'll know more about each platform by the conclusion of this post, and you'll be better prepared to select the best one for your website.
Similar but Different: The Key Difference Between Umbraco and WordPress
Users of WordPress and Umbraco have quite different demographics. In contrast to WordPress, which has a large user population made up of bloggers, marketers, and owners of small businesses, Umbraco's user base is predominantly made up of web professionals with extensive technical expertise.
This distinction results from how each platform's objectives are different. WordPress strives to be a simple content management system (CMS) that anybody can use, regardless of technical proficiency. It offers a large selection of themes and plugins that make it simple to alter the appearance and feel of a website without any prior coding experience. On the other hand, Umbraco is intended to be a versatile and adaptable platform that enables developers to produce custom solutions for their clients.
Let's envision a different scenario where a web development company is tasked with building a website for a big business. Complex functionality and system integration are required for the website. In this scenario, Umbraco would probably be the agency's CMS of choice. Umbraco's adaptability and customizability enable the developers to produce a specialized solution that satisfies the client's particular needs.
The decision between WordPress and Umbraco ultimately comes down to the particular requirements of the website owner or developer. While Umbraco is the best choice for developers who need a platform that can be customized to their own needs, WordPress is a terrific alternative for people who want a user-friendly CMS with a wide range of capabilities.
Umbraco vs. WordPress: Which is better?
Let us have a rundown of the different factors that affect a CMS' effectiveness.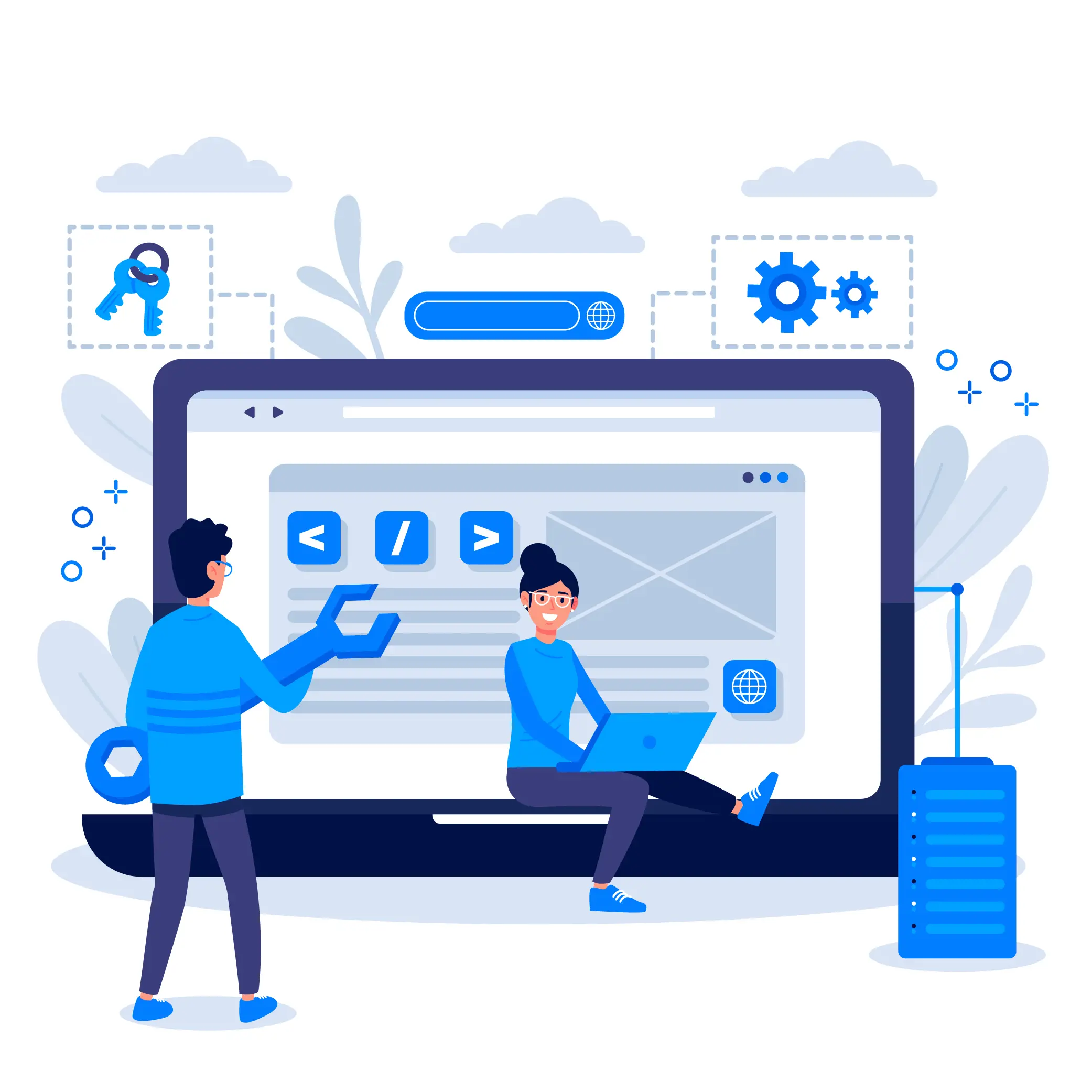 Ease of Use
The usability of a content management system for content editors is an important factor to take into account. As consumers shouldn't need a lot of technical expertise to develop and manage content on their website, the platform should be created with this in mind.
Both Umbraco and WordPress are effective content management systems that give content writers a ton of flexibility and usability. Their approaches to usability and accessibility, however, are different.
For example, Umbraco was largely created with developers in mind. Although the platform can be highly modified to match a company's unique demands, it may seem rather opaque and less user-friendly to someone without strong technical experience. WordPress, on the other hand, has developed into a platform that is usable by users of all levels of expertise, including marketers and copywriters. It is simpler for non-technical people to manage material and personalize their website as they see appropriate because of its easy interface and user-friendly dashboard. Let's use the example of a marketing manager tasked with developing a landing page to advertise a new product. They could find it difficult to get going in Umbraco because the platform demands more advanced technical knowledge to personalize and design the page to their preferences. On the other hand, with WordPress, they may take advantage of the platform's built-in features to quickly and easily design and alter the page rather than relying on a developer for each small modification. The decision between Umbraco and WordPress ultimately comes down to your unique business requirements and your level of technical competence. Most businesses will prefer a CMS that is accessible and user-friendly, allowing them to easily produce and manage content, even though Umbraco's blank canvas may be enticing to some users.
SEO-Friendliness
Every website must have search engine optimization in place. WordPress is still the preferred choice for folks who seek great SEO because Google loves WordPress and its core structure, even if both Umbraco and WordPress offer options to increase SEO. WordPress has the edge over Umbraco because its architecture is built with SEO in mind.
One of the key benefits of WordPress is the Yoast plugin, which helps ensure best practices for SEO are followed. Also, WordPress offers tags, which Umbraco does not without the need for additional plugins or scripting. It is simpler for beginners to pick up SEO quickly because of this accessibility to key SEO characteristics. On the other hand, Umbraco's SEO plugin needs a little more effort to set up and work. But, because it's a blank slate, more precise control over the architecture is possible, which can entice marketers hoping to make the most of the platform. Ultimately, WordPress has a solid foundation that can be a huge advantage for any website, thanks to its SEO reputation and Google efficacy. Even if Umbraco has advantages, starting with a tried-and-true framework and a user-friendly SEO plugin like Yoast can provide organizations an advantage in the cutthroat online marketplace.
The Scope of Expandability and Growth
Because Umbraco and WordPress are both made to be adaptable and extendable, businesses may customize them to meet their changing demands. Both platforms provide API layers that enable integration with outside tools to increase productivity and efficiency, such as data transfers to CRM or accounting applications on a schedule.
Umbraco is a fantastic option for content administrators because it excels at handling lots of pages. It is highly expandable and developer-friendly, enabling developers to build unique interactions with third-party technologies. WordPress, on the other hand, is the simplest platform to integrate with and is already connected to a huge number of resources. Due to its wide user base, numerous plugins have been created to handle complex tasks easily. The plethora of plugins, however, can also be a drawback because sluggish hosting setups and irregular updates can compromise the site's security. Partnering with a skilled developer or company can aid in resolving this problem.
Umbraco has a lower entry barrier, but this means that more effort is needed to get even the most fundamental capabilities. Compared to WordPress, it can also take longer to develop new features and integrations. In order to overcome this difficulty, it is necessary to raise development resources and exercise patience.
Safety and Security
As the popular new kid on the block, WordPress is a top target for hackers. No more so than on other platforms, attacks are widespread. Also, you can maintain the security and safety of your WordPress site with proper maintenance and upkeep. Yet, Umbraco is the Fort Knox of content management systems because it is built on Microsoft's.NET framework. It uses identity-based security and a technology called Code Access Security (CAS), which sounds very good. Yet, the truth is that even with all that security, careless coders might still leave the door open for hackers to enter and play.
Hence, the developer is the only thing that matters when it comes to the security discussion. Your website can be as secure as a bank vault if you have a developer that understands how to create safely. And if you're unsure of how to go about doing that, working with astute firms can help you maintain your website secure and up to date. The individual standing on the platform matters more than the platform itself.
Performance and Hosting
When selecting a CMS platform, hosting and performance are crucial considerations. Once your website is developed and launched, you need to make sure it functions well for your customers.
Umbraco is a wonderful option for handling a lot of pages because of its scalability and versatility. Yet, many Umbraco websites have a reputation for being slow, both for front-end users and for content editors. This may be disheartening, particularly if considerable effort was put into designing the website before launch. Although Umbraco might provide a more personalized result, it's crucial to consider the possibility of slower performance.
While PHP development and hosting costs are often less expensive than those of ASP.NET, WordPress can be incredibly cost-effective to set up and maintain. It's crucial to remember that just because WordPress has been made more user-friendly doesn't mean that anyone can configure it to function properly without expert assistance. Employing a reputable firm can help ensure that your website is performance optimized.
Whichever platform you decide on, it's critical to get the hosting part correct. Always choose specialized hosting companies over less expensive, less advanced ones. After all, the success of your website depends on how well users interact with it. Both Umbraco and WordPress offer advantages and disadvantages in this regard, and it's up to you to choose the one that best suits your requirements and objectives.
In Conclusion
WordPress has certain benefits to it that Umbraco just does not. However, the entire crux of the article still remains to be that choosing the CMS for your business is a decision that you make after having assessed your needs and expectations better. The platform of execution is important. However, the results majorly rely upon the actual execution, which is why it is best you trust the professionals at Saffron Tech for your digital needs. Reach out today to uncover the online presence of your dreams.
FAQs
1. Is Umbraco SEO-friendly?

Umbraco is SEO-friendly
and provides various tools and features that can be leveraged to optimize your website for search engines.
2. Does Umbraco have an SEO plugin?

Yes, Umbraco has several SEO plugins available in its marketplace, such as SEOChecker and Examine Index Rebuilder, that can enhance your website's SEO capabilities.
3. Can I customize the SEO settings in Umbraco?

Yes, Umbraco allows you to customize various SEO settings, including meta tags, URL structure, XML sitemaps, and more, to optimize your website for search engines.
4. How do I install Umbraco's SEO plugin?

To install Umbraco's SEO plugin, you can navigate to the Umbraco backoffice, go to the "Packages" section, search for the desired SEO plugin, and follow the installation instructions provided.
5. Are there any specific Umbraco SEO plugins for improving page load speed?

Yes, there are Umbraco SEO plugins available, such as Minifier and Image Optimizer, that can help optimize your website's page load speed, which is a crucial factor for SEO.
6. Can Umbraco handle canonical URLs for SEO?

Yes, Umbraco allows you to specify canonical URLs for your web pages, which helps search engines understand the preferred version of your content and avoids duplicate content issues.
7. Does Umbraco provide SEO-friendly URL structures?

Yes, Umbraco offers flexible URL structures, allowing you to create SEO-friendly URLs for your website's pages by incorporating relevant keywords and maintaining a logical hierarchy.
8. Are there any Umbraco SEO plugins specifically for social media optimization?

Yes, Umbraco provides plugins like Open Graph Metadata and Twitter Cards that enable you to optimize your website's content for social media platforms, improving social sharing and engagement.
9. Can I track website analytics and SEO performance in Umbraco?

Yes, Umbraco supports integration with popular analytics platforms like Google Analytics, allowing you to track website traffic, and user behavior, and measure the effectiveness of your SEO efforts.
10. Are there any SEO best practices I should follow while using Umbraco?

Yes, some general SEO best practices apply regardless of the CMS you use. These include creating high-quality and relevant content, optimizing meta tags, using descriptive alt tags for images, ensuring mobile responsiveness, and building quality backlinks.
Subscribe to Saffron Tech
Explore your marketing zen with our newsletter! Subscribe now.