Thanksgiving is a customary celebration that is observed in the United States every year. It is a day when all the family members meet, indulge in feasting, and thank the Almighty as well as each other. It is celebrated on the fourth Thursday of November.
Like every year, this year too Saffron team celebrated Thanksgiving with thrill and excitement. It began by sending Thanksgiving wishes to the clients. This was followed by games that were organized for developing effective team exercises. People won by working as a team and the winners were felicitated with attractive prizes.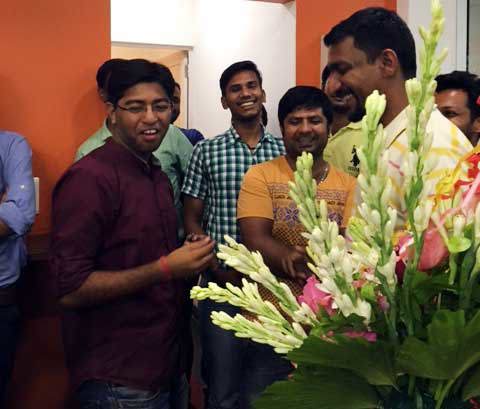 The next thing in the que was the cake cutting ceremony. Employees enjoyed the cake, snacks like sandwiches, burgers and sodas.
Thanksgiving is that time of the year, when the employees at Saffron Tech gets some time off and indulge in recreational activities. During this time, when everyone in the US gets busy with their customary celebrations, the employees at Saffron gets a little free time for team interactions. The management takes active participation in organizing various activities for the employees.
Every year, around Thanksgiving we get to hear some good news. This year too was not exceptional. One of our valuable clients InternsME got awarded.
They have credited Saffron for its solutions and support throughout. Saffron is always happy to extend its hands to clients by providing them innovative and effective solutions. Saffron family is happy to hear this wonderful news from it's client overseas.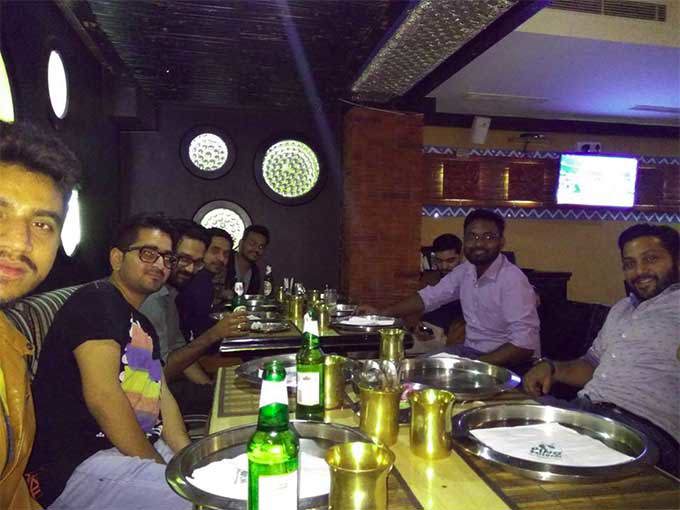 This year's Thanksgiving has brought good fortune for Saffron and its employees. The Saffron Tech team is happy working with American clients and sharing cultures with them. The employees had a wonderful and fun-filled day at the office.
Subscribe to Saffron Tech
Explore your marketing zen with our newsletter! Subscribe now.