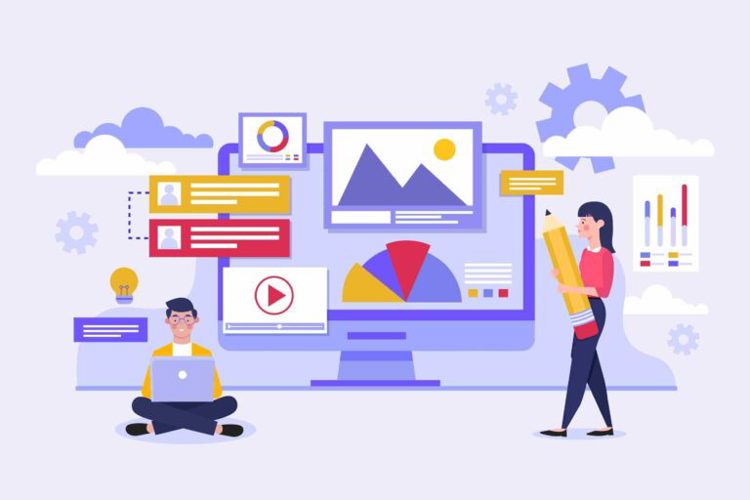 Voice search engine optimization has quickly become one of the most important foundational initiatives to aid your company's growth, and disregarding it might result in a painful and premature end. The rise in voice search popularity underscores the need to optimize your website for voice searches if you want to be found by more people and generate more qualified leads. You can miss out on business if you don't invest in search engine optimization (SEO) to get your site ranked higher in voice searches.
The highest-ranking material in a search is also likely to be the first voice search answer that comes up. Almost three-quarters of all voice search results are among the top three for the query typed in. Therefore, today we will discuss the best practices for optimizing your website and its content for voice search.
What Exactly Is Optimization For Voice Search?
Optimization for voice-enabled search engines is known as "voice search optimization," and it's essential for websites that wish to rank highly in voice-related SERPs (Search Engine Results Pages) to cater to this growing trend.
When compared to the single result chosen by AIs like Google Assistant, Alexa, and Siri, the voice search results are often more detailed, allowing the user to zero in on the most pertinent webpage. Blog entries and web articles, your company's location, products and services, contact information, and operation hours are all fair game for optimization.
A Step-By-Step Guide To Improving Your Voice Search Rankings
While the general principles of search engine optimization (SEO) remain the same, specific considerations must be made to optimize for voice search. If you want more people to find you and your website online through voice search, check out the eight tips we've compiled below.
When searching using speech, users tend to alter the wording of their queries. Someone looking for a store that sells clothing for children may input "kids clothing Denver" into a search engine, whereas someone using voice search might ask, "where can I find children's clothing in Denver?"
When comparing the two, it's clear that the inquiry asked via voice search is more natural sounding and conversational than the one typed into Google. Therefore, instead of focusing on short, generic keywords, you should consider how your audience might ask a query about your products or services when optimizing content for voice search.
When we're out and about during the day, our mobile phones become indispensable for locating restaurants, shops, and other points of interest in our immediate vicinity. That's why it shouldn't come as a surprise that half of all mobile searches for a local business result in an in-store purchase within 24 hours.
Consequently, localized long-tail keywords are of utmost importance when optimizing a website for voice search. Do not only use single words as keywords; use phrases, and don't forget to specify your location.
This will boost your website's rankings in voice-activated searches conducted by nearby users who typed in a specific location query. It improves foot traffic to your storefront as well as your online presence.
Optimize for position zero or the featured snippet
There has been a growth in the prominence of featured snippets on search engine results pages, often known as position zero results. A featured snippet is an instantaneous response to a question that appears in the answer box at the top of search results.
In the case of voice searches, roughly 41% of all answers are provided via featured snippets. To maximize your search engine rankings, you should aim for position zero, which is advantageous for any query. Your organic result's clickthrough rate will increase, and it will also have a better chance of appearing in voice searches.
Produce some long-form content
Creating long-form content has many benefits for both traditional search engine rankings and voice search rankings. For your website, "long-form content" means anything that's two thousand words or longer. Because they show that you are an authority in your subject, search engines like Google favor these kinds of pages and give them higher rankings.
Studies demonstrate that the average page utilized for voice search results is 2312 words long, suggesting that long-form information is likewise favored by voice search. When writing on a topic in-depth, you should reveal everything there is to know about it. Subtitle the page and incorporate multimedia to make it more accessible to your audience.
Keep your content simple and straightforward
Easy-to-read content is universally appreciated. Use of overly complex or flowery language may likely prevent your content from appearing in voice search results. Backlinko claims that the typical voice search result is written for a ninth-grade audience. There's no need to overcomplicate things or seem to know more than you do. The vast majority of your potential customers simply want to learn more about what you provide.
If you want your writing to be easily understood, you should strive to use fewer phrases and provide only the most essential information. This is crucial, especially in light of the next piece of advice we'll provide you. You should also employ multimedia elements such as photographs, videos, and infographics to break up your content and make it easier to read.
Conclusion
Searching with your voice is more efficient, convenient, and uncomplicated than ever before. Voice-activated searches continue to grow in popularity. Digital marketers need to anticipate its impact on consumer behavior in order to live up to customers' high standards.
The tech behemoths at the forefront of this change have already optimized for voice search, so now is the moment to set sail and stick closely behind them while the winds are favorable.
Subscribe to Saffron Tech
Explore your marketing zen with our newsletter! Subscribe now.