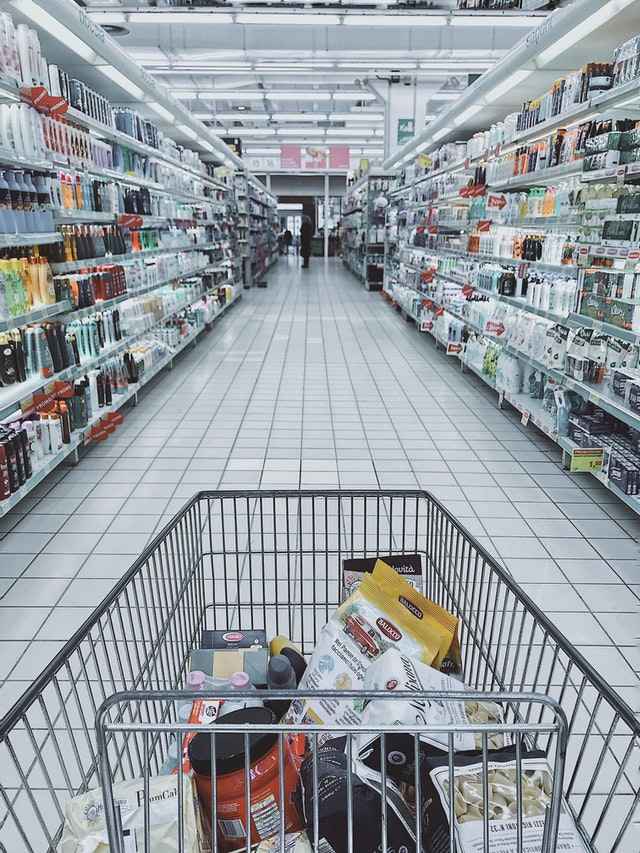 The retail industry is expanding and evolving. It is also becoming more technologically dynamic. Traditional brick-and-mortar retailers cannot compete with contemporary technology, and key providers are taking note. Successful providers are now implementing an Endless Aisle or digital storefronts to ensure that their clients have various options.
The number of digitally native brands opening physical sites has increased noticeably. Small, brand-owned physical retail stores have proven to be a big success for businesses recognized exclusively for their online presence and Direct-to-consumer (DTC) marketing. The shop provides personalized one-on-one customer service through experienced staff and a robust digital platform. These businesses have figured out the formula.
The main advantage of an infinite aisle plan is that customers will have access to an easier selection, broader product selection, and faster service even when the store is at its busiest. It prevents revenue loss due to the unavailability of a product that a customer requires. In reality, the infinite aisle method allows companies to sell physical products in their shop.
Customers can receive shopping suggestions and personalized and customized offers with an Endless Aisle in brick-and-mortar stores. Retailers can use this information to set delivery schedules and gain insights into client shopping habits, such as purchase frequency, interests, and preferences. By implementing the Endless Aisle strategy, retailers can save physical inventory and floor space while improving product assortment and customer experience.
Let's take a closer look at what an Endless Aisle is.
Endless Aisle: What Is It?
To succeed in a retail business, you must experiment with fresh concepts. Traditional retail businesses are now following their online competitors' footsteps by introducing infinite aisles in their physical locations. Endless Aisles are in-store booths that allow customers to browse and order items not currently in stock. It is a novel approach that satisfies the expectations of retail customers who like both online and offline shopping experiences.
Is this different from old-fashioned stores? As the name implies, these brand-owned stores are small. As a result, businesses may only be able to carry a fraction of their whole product catalog at any given moment. With such a small physical retail presence and a limited product range, how can these businesses keep their existing consumers and attract new ones while operating these smaller, smarter stores? Simply put, the solution is called Endless Aisle.
Endless Aisle is an innovative integration of online and offline retailers designed to serve retail customers better. Retail consumers can place items online and pick them up in-store using the Endless Aisle service. Customers will also be able to check whether the product they need is available in-store before purchasing.
The Endless Aisle will also assist a consumer who has chosen a product but cannot complete the transaction, thus enhancing customer satisfaction.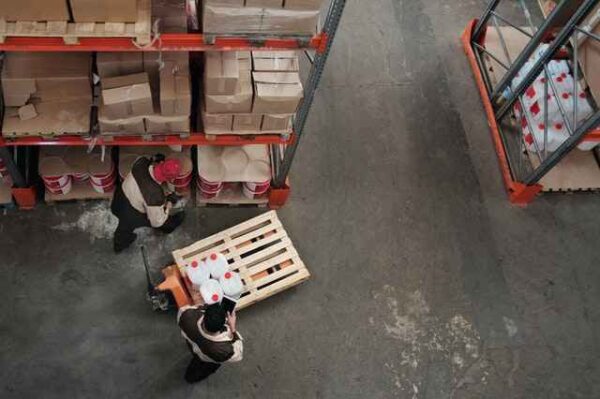 The Advantages Of Endless Aisles In Running Low Inventory
Let us examine the benefits of having an eternal aisle in your brick-and-mortar store.
Expanded Offer In A Contracted Space
Endless Aisle allows businesses to expand their product offerings without significantly enlarging their retail space. It may seem counterintuitive, but the advantage is real.
Endless Aisle allows businesses to combine in-store and online offers, eliminating the need for extra inventory in each location. Retailers can access their existing inventory online or from other stores. You can use your larger stores, warehouse, or a third-party source to store extra products. After that, the items are delivered to the consumer or to a retail store. Endless Aisle allows your customers to leave the store with a purchase rather than a stock-out situation.
To meet customer demand, retailers routinely refill out-of-stock products on a timely and full basis. Similar goods can be used in place of some of the stock-out items. These approaches can expedite delivery to clients, but they also have drawbacks. Orders that must be supplied soon are more expensive. Also, if substitutes are perceived negatively, customers may not buy anything.
An infinite aisle solution is used to sell and supply products to customers or stores, largely from a retailer's global inventory. Buyers are spared the disappointment of product substitutions since shipping costs are lowered.
Customer Service Improvements Across The Board
In today's digital world, the consumer experience is no longer limited to physical stores. To achieve an amazing customer experience, retailers must prioritize creating a consistent customer experience across all sales channels.
When customers visit their favorite retailer or shop online, they don't want to waste time waiting for a product to replenish or size to become available. As a result, clients who leave your store empty-handed are more likely to look around for other items nearby. If customers are frequently disappointed by stock shortages, it can diminish their loyalty to a brand to the point where they switch brands.
Using Endless Aisle, customers may have an even better omnichannel shopping experience by bridging their online and in-store shopping experiences. As a result, the Endless Aisle solution helps businesses establish customer loyalty by making a wider range of products readily available to customers and allowing them to purchase them with the assurance of prompt and flexible delivery.
Fewer Disappointments Lead To Increased Sales
You win when you maximize a customer's desire to visit your store by utilizing every opportunity and resource available in retail. However, your prospects of generating a sale are minimal if an item is out of stock or not routinely available at the store.
The advantage of Endless Aisle in closing the purchase is put to use. If items are not in the store when your customers visit, you can get them right away and finish the deal. Your consumers are more likely to make the purchase they intended if they don't go empty-handed, with the bonus of receiving the items sooner.
Sales staff now have more options for upselling and cross-selling based on a customer's profile and recent or current purchases, thanks to Endless Aisle's addition of product recommendation data. With fewer possibilities for your consumer to buy from the competitors, everyone benefits.
Smaller Footprints And Leaner Inventory
By utilizing Endless Aisle, retailers can streamline and broaden the scope of how they manage their inventory. Seasonal items will always be on sale or at a discounted price. Because of EA capabilities, the commodities advanced from a slow-moving store to a fast-moving store where the products are sold more efficiently.
To meet customer demand swiftly and cheaply, retailers might keep a smaller inventory on hand at any given time. With a smaller inventory accessed from any store, expedited shipment and storage costs can be lowered or eliminated.
Expediting inventory will also result in higher costs (shipping, inventory, storage, etc.) By employing a more effective approach for managing and shifting inventory, retailers may transition from reactive to proactive.
With fewer goods, you can also save on shop and storage space. In addition to the cash advantages, many of your customers will appreciate your efforts to reduce your environmental imprint. Merchants have a unique opportunity to establish a purpose-driven brand in this way. It's a new way to communicate with customers who share your concerns about social and environmental issues. This common bond makes customers more likely to remain loyal, resulting in higher income.
Endless Aisle can improve the customer and shop experience while empowering salespeople to provide better service. Retailers can stay competitive while also increasing client loyalty to their brand. With Endless Aisle, retailers can get the most out of integrating the best of the physical and virtual worlds.
Conclusion
Many technology solutions are available to assist shops in developing Endless Aisle programs. Customers can shop from the comfort of their own homes and receive tailored advice, customized discounts, and in-store help. Leading businesses desire to build customer relationships by exposing them to adjacent companies and delivering additional after-sale perks with limitless aisle purchases.
To compete with online retailers, physical stores must feature Endless Aisles to meet the needs of multichannel shoppers. With an Endless Aisle, brick-and-mortar businesses can increase sales and engage their staff by extending in-store experiences online.
If you are not sure what's ideal for your company, contact our experts for a complete consultation. We will assist you in determining the best solution for you with our highly qualified and professional team.
Please visit https://www.saffrontech.net/ to get in touch with us right now.
Subscribe to Saffron Tech
Explore your marketing zen with our newsletter! Subscribe now.