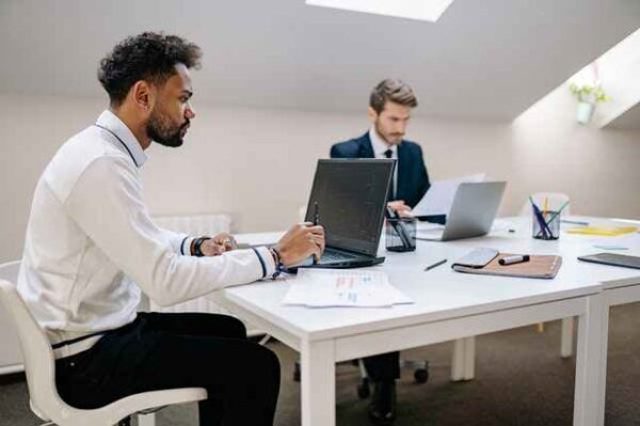 IT Staff augmentation is a viable option for expanding your development team. Because the modern IT market is highly dynamic, with rapidly changing corporate objectives and technical needs, businesses seek more collaboration models. To effectuate those requirements, IT staffing firms provide development teams.
As a result, building an in-house team that can fulfill all market necessities is a rat race; firms risk straining too much energy, time, and money on recruitment rather than completing and launching projects. It incorporates the advantages of outsourcing and in-house employment to assist firms in promptly closing talent voids, therefore perfectly addressing creative business essentials.
Who would have assumed that in the aftermath of the COVID-19 Pandemic, outsourcing software development team and IT staff augmentation would see such rapid growth? Is it advisable to hire a professional offshore development team or retain your in-house team? This blog post will go over a few critical junctures that will help you determine your company's achievable goals.
IT Staff Augmentation in 2022
The requirement for immediate product and solution development is now an absolute necessity. Businesses may find it difficult to maintain sufficient resources to finalize work in 2022. IT staff augmentation is a realistic alternative that allows businesses to outsource work to resources for a restricted span. More traditional outsourcing, such as offshoring, offers less flexibility and team interaction than staff augmentation.
The standout attribute of outsourcing is that it authorizes organizations to acquire their objectives with petite in-house resources. Organizations that value high-quality services at a reasonable expense have quickly embraced this delivery approach. Many businesses outsource their services because of the current market requirement for scalability. This outsourcing category also comprises staff augmentation and dedicated development teams.
The outsourcing market expanded by $92.5 billion in 2019, according to Deloitte, because it is considered practical to evaluate. Another reason for this transition is that organizations usually focus on their primary business activities due to flexibility, empowering pace to showcase, and the mastery to improve support quality for other work.
What Motivates Outsourcing?
Outsourcing accounting and financial activities have become a condition for businesses. The first obstacle any firm is likely to confront when seeking to outsource these tasks is an insufficiency of internal buy-in. It gives employees the impression that their future employment roles and job security are inviolable. If you want to succeed with outsourcing, you must include your staff. 
In any firm, information is a critical component to consider. Your company will not be able to meet the expectations of its customers unless it has a well-equipped and trained IT department. Consider IT outsourcing and managed services if you require to employ more people. A managed service provider is the best location to look for experienced IT experts. Small and medium-sized businesses generally lack the funds to hire an entire IT department, so they rely on cloud computing and backup data solutions to fill in the gaps.
There are several reasons why people opt for staff augmentation rather than in-house hiring:
In-house staffing is expensive

Due to the overheated IT market, more time is spent on recruiting

High turnover of employees

Absence of a close talent pool

Budgetary constraints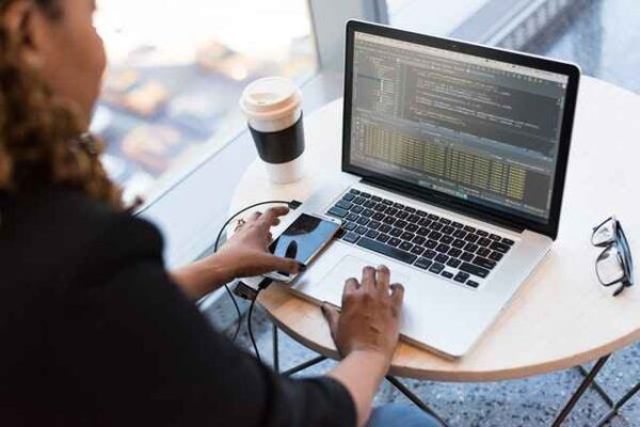 On-Site Vs. Off-Site Software Development Model
Restricting software development outsourcing to your location may require a large investment, particularly in the United States or Europe. That is why the offshore model outperforms the onshore model. Saffron Tech prefers offshore software development for evident reasons. There are several benefits to employing an offshore engagement model comprising cost reductions. Scalability, upskilling, and development flexibility are advantages of the offshore software paradigm. Due to this, you have complete control over how much time and money you spend on an offshore software development team. There are no time zones and communications issues to deal with. Whether you need offshore software development services or IT staff augmentation, you can rely on offshore developers to be streamlined, well-versed, and efficient.
A global search will provide you with more qualified candidates to choose from. For the perfect desired IT outsourcing, seek India or Ukraine, the most popular and top IT outsourcing destinations.
Between 2022 and 2026, staff augmentation is expected to grow at a CAGR of 3.66 percent in the United States. All required to make the team productive and the project development satisfying is an agile software development and a suitable combination of skills and technology.
IT Staffing Is Significantly Affected By Technology, Tools, And Techniques
There are several IT outsourcing models, but not all are assembled equally. When working with an offshore development company, engagement methodologies are crucial. You will be working with offshore developers to get your product to market more instantaneously than expected so you will need equal amounts of trust and vision. Soft skills such as communication, skill-set, out-of-the-box thinking, initiative, and project management are important attributes yet difficult to evaluate.
Here are a few attributes to remember to ensure project completion on time, within the desired budget, and expected future goals.
Impact And Importance Of Cultural Considerations
Cultural considerations are exceptionally significant and have an influential impact. It's critical to ensure that the hired resources are an ideal fit for your company's culture and their abilities and qualifications when implementing team augmentation services. It is the definitive approach to hiring a dedicated developer for your project.
Hire An Individual Developer Or A Team
You can hire a single developer or a team of developers for your organization. Positive feedback motivates developers to perform tremendously and be more receptive to innovative ideas. We recommend that you avoid being overly strict in your approach so that you can adapt to changing project requirements.
Accountable And Responsible Developer Quality
Regardless of quality, a developer should be held liable and accountable. Your developer's expertise can determine the success of your product or application. A person with a growth mindset is referred to as a "responsible developer." When hiring a developer, look for someone who comprehends more than the basics, can work independently, and regularly contributes to the IT community. To be clear, being responsible does not entail that you are knowledgeable.
Ensured Tools Availability
You will require a tool that enables your team to regularly keep you updated on their progress. The software creators cannot use their system unless you have access to it and command over it. Before bringing in the developers, ensure you have covered all the necessary tools. Working with an outsourced partner for a longer period will make developing software more manageable. Choosing the right developer, method, and perspective is more significant than the developer's physical presence.
Agile Software Development Approach
Developers that can stay up with current development standards benefit greatly from agile software development. If programmers could save time, money, and effort, changing the rigid and inflexible software development process could be more manageable. As a result, software development transforms when the agile approach is used. Scrum and Kanban frameworks have grown widespread as part of the agile software development process. A certified Agile Scrum master should manage your project from the Agile Foundation.
Teams can share information regardless of varied time zones as long as they can communicate in real-time. Slack and Jira, for example, make it easier for team members to communicate regardless of their physical location or whether they opt for Skype, Google Meet, or Zoom.
Critical To Keep Good Records
Don't overlook the necessity of present paperwork, which plays an important function. If you or any of your team members need to go back and evaluate the specifics to reliably solve weaknesses or make notable enhancements in the future, documenting the code is essential.
Conclusion
You may quickly respond to changing market dynamics as an independent consultant, CEO, startup, or mobile app development company by working with an offshore software development business or using IT staff augmentation services. These services will help you get your product to market faster and, most importantly, on time and within budget. It would be best if you choose the right offshore development associate, such as Saffron Tech, that understands your business goals and is invested in the success of your project.
When organizations employ staff augmentation to address pandemic concerns, they get several benefits. Because of the pandemic, businesses have had to adapt and execute the correct solutions at the right time, one of which is staff augmentation, which will remain a crucial business model long after the pandemic is finished. If you have any queries about staff augmentation after COVID-19, please contact Saffron Tech.
To contact us right now, please go to https://www.saffrontech.net/
Subscribe to Saffron Tech
Explore your marketing zen with our newsletter! Subscribe now.